South Dakota's ballot petition circulator rules held unconstitutional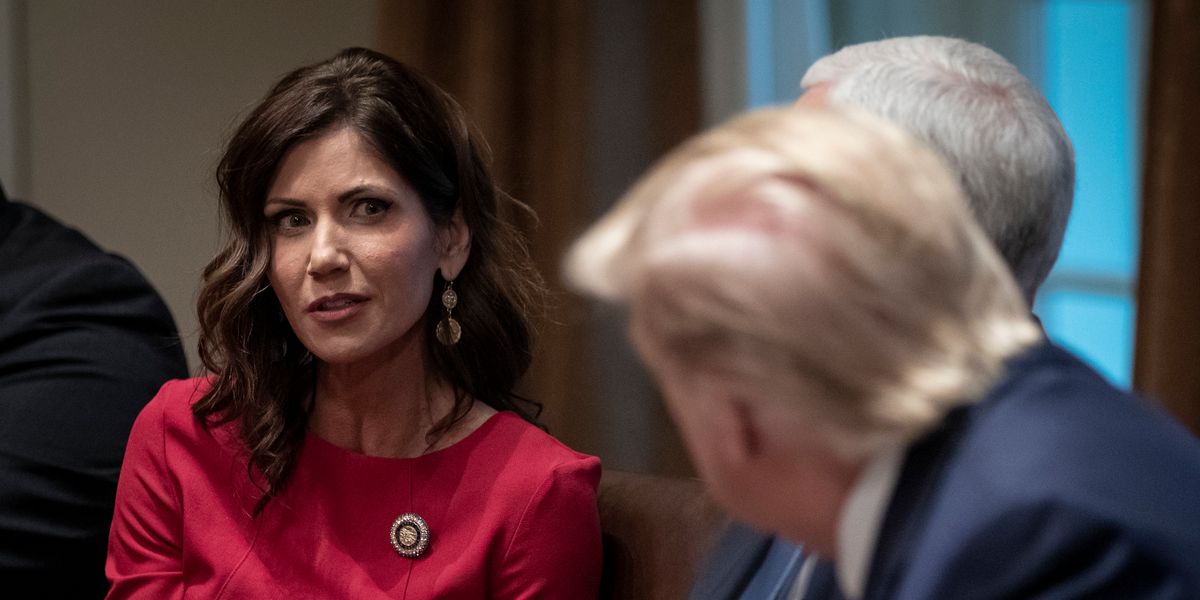 Drew Angerer/Getty Images
South Dakota's new regulation of people who circulate petitions for ballot initiatives is unconstitutional, a federal judge has ruled.

The decision, if it withstands a potential appeal, would be a boon for advocates of direct democracy, which relies on small armies of people gathering signatures to put proposed changes to state laws before the entire electorate. Twenty-six states allow such citizen-led ballot measures.
A law signed by Republican Gov. Kristi Noem last year requires petition circulators to register with the secretary of state and provide personal information including home addresses, phone numbers and email addresses. But those "extensive and burdensome" disclosure requirements discriminate against those advocating for ballot measures in violation of the First Amendment because the same rules didn't apply to people actively opposing the measures, U.S. District Judge Charles Kornmann ruled last week.
---
The judge also took exception to language in the law that would seemingly apply the registration rules to anyone who tells an acquaintance to support a petition.
"It matters not that an individual does not collect a signature from the listener, nor that the speaker does not work with someone who collects signatures," Kornmann said in his 15-page ruling. "The fact that a person has entreated a member of the public to sign a petition to place a measure on the statewide election ballot is enough to make them a petition circulator under the Act."
Sign up for The Fulcrum newsletter
SD Voice, a grassroots ballot question committee, filed the complaint challenging the new requirements.
The law is supposed to take effect in July, but that's too late to affect citizen-driven democracy in the state this year. Already on the ballot this November are initiatives to legalize recreational marijuana and establish a medical marijuana program, making South Dakota the first state to vote on both ideas at the same time.
In the dozen elections since 1996, according to Ballotpedia, 74 measures have appeared on the ballot in the state and just 39 percent have been approved. Two years ago, for example, the state rejected a package of campaign finance curbs for candidates but agreed to limit out-of-state donations in future ballot measure campaigns.
Last week's ruling was the second legal setback in less than a year for those seeking new restrictions over the ballot measure process in South Dakota. In May, the same judge ruled that a voter-approved law banning out-of-state contributors from funding in-state signature drives was unconstitutional.