The 13 states limiting voting access under the radar
https://twitter.com/saramswann?lang=en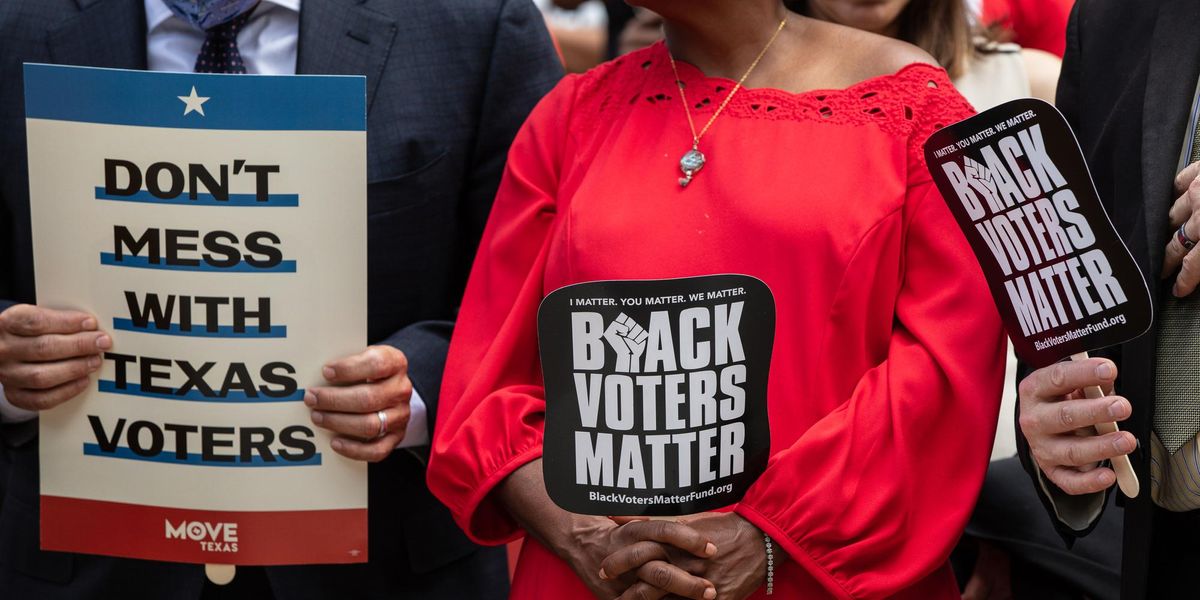 Tamir Kalifa/Getty Images
Texas is once again in the voting rights spotlight after GOP lawmakers this weekend revived a bill to tighten the state's election rules.

In May, Democratic lawmakers blocked the first round of voting restrictions by staging a dramatic walkout. But now in the special session, Republicans are getting a second chance to advance their legislative priorities.
And while much of the attention is on Texas, several voting restrictions have gained traction under the radar in 13 other states. RepresentUs, a prominent democracy reform advocacy group, released a report last week highlighting these lesser-known measures that impact more than 35 million voters overall.
---
So far this year 35 anti-voter bills have been enacted across 18 states, according to the nonpartisan Voting Rights Lab. In its report, RepresentUs identified 27 of them as "especially worrying and underpublicized cases."
Here are some of the recently enacted voting changes you may have missed:
Arkansas and Iowa have limited in-person early voting options. Voting by mail and access to ballot drop boxes have also been restricted in five states: Arkansa, Idaho, Iowa, Montana and Wyoming.
Additionally, a handful of states have adopted tougher rules for voter identification, including requiring an affidavit to cast a provisional ballot (Arkansas) and mandating photo ID at the polls (Montana and Wyoming).
Sign up for The Fulcrum newsletter
Three states — Arizona, Kansas and Kentucky — have all reduced the power the secretary of state has over elections. For instance, a new law in Arizona gives the attorney general the authority to defend state election laws, rather than the secretary of state.
Seven states have rolled back or completely prohibited local and state election officials from using private money for election administration. This came in response to the Center for Tech and Civic Life, funded by Mark Zuckerberg, providing $350 million in grants for last year's elections. Banning such funds could make paying for elections difficult when help from the federal government is lacking.
Several states have also made changes to the voter registration process. Arizona and Iowa have ramped up their voter roll maintenance, which could inadvertently disqualify eligible voters. Iowa also cut its registration period by four days. Montana will no longer allow residents to register and vote on Election Day. And voters in Utah will now have less time to update their party affiliation before a primary election.
More voting changes are sure to come, though, as legislative sessions, regular and special, are still ongoing in 17 states and Washington, D.C.