Virginia set to make history with repeal of photo ID voting law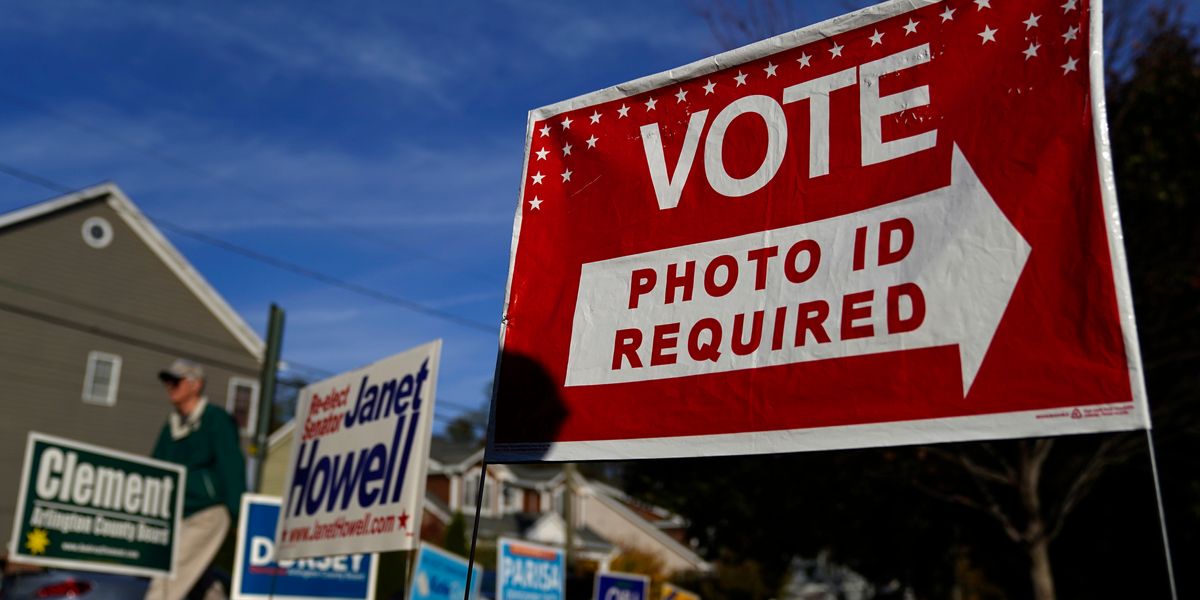 Win McNamee/Getty Images
Virginia appears ready to make history as the first state to repeal a requirement that voters show photo identification before being permitted to cast a ballot.

A bill passed Tuesday by the state Senate would drop that restriction on voting. It was enacted eight years ago when Republicans were in charge in Richmond and said they feared what's proven to be a mostly non-existent threat of voter fraud.
Since winning control of the General Assembly last year, Democrats have declared a number of priorities for changing the state's culture — including making it easier to vote. The party now controls all the levers of state power for the first time since 1993.
---
The Senate legislation, passed 21-19 along party lines, would still require voters to prove their identity by providing documents showing their name and current address. A voter registration card, utility bill, bank statement or paycheck would suffice. Those were valid forms of identification before the photo ID law took effect.
The measure now heads to the House, which will be meeting until early March. Democratic Gov. Ralph Northam is sure to sign it, because the legislative agenda he released in January included a repeal of the photo ID mandate.
Sign up for The Fulcrum newsletter
Eighteen states have enacted laws that require a person to provide valid photo identification to vote, specifically a state-issued ID, military ID or passport.
Civil rights groups have repeatedly challenged those laws in court, however, arguing the requirements are veiled attempts by GOP lawmakers to suppress turnout by low-income voters, students and minorities. Republican lawmakers, meanwhile, say photo IDs are needed to prevent rampant voter fraud, a claim that has little empirical evidence.