Virginia is first Southern state to adopt its own voting rights act
https://twitter.com/saramswann?lang=en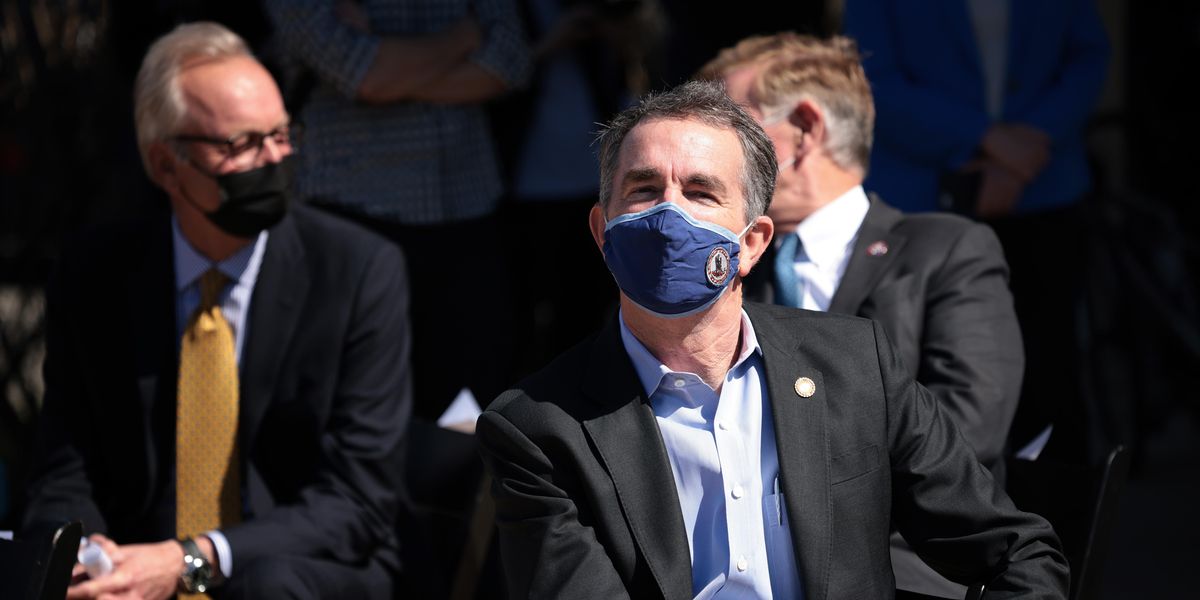 Win McNamee/Getty Images
Almost eight years after the Supreme Court struck down a key provision of the 1965 Voting Rights Act, Virginia has become the first Southern state to restore protections for minority voters.

The landmark bill, championed by Democrats in the General Assembly and signed into law by Gov. Ralph Northam on Wednesday, aims to prevent the implementation of discriminatory voting standards.
The victory for voting rights advocates starkly contrasts the nationwide efforts by Republican lawmakers to roll back access to the ballot box, disproportionately impacting non-white, poor, elderly and disabled voters. So far this year more than 250 restrictive bills had been introduced in nearly every state.
---
In 2013, the Supreme Court ruled that nine mostly Southern states with a history of racial discrimination no longer needed federal "preclearance" for laws that could affect minority voters. This led to lawmakers in those states passing a wave of voting restrictions, including voter ID requirements, voter roll purges and the closure of nearly 1,700 polling locations.
As one of the nine states, Virginia was known for its strict voting rules. But since Democrats took complete control of the state government after the 2019 elections, officials have made changes to bolster accessibility and expand the franchise to voters with past felony convictions.
Sign up for The Fulcrum newsletter
The old federal preclearance process required states to get federal approval for changes to voting rules. Virginia's voting rights measure requires local election officials to get public feedback or permission from the state's attorney general (currently Democrat Mark Herring) before changing any rules. Virginians or the attorney general would be able to sue if they believed such changes discriminate against voters based on their race, color or membership in a language minority group. Proceeds from potential litigation will go toward voter education funds.
Under the new voting rights act, local election officials will be required to provide voting materials in multiple languages if their jurisdiction has a substantial population of people whose primary language is not English. The measure will also prohibit at-large municipal elections if they are found to dilute the voting power of racial minorities.
"At a time when voting rights are under attack across our country, Virginia is expanding access to the ballot box, not restricting it," Northam said in a statement. "With the Voting Rights Act of Virginia, our Commonwealth is creating a model for how states can provide comprehensive voter protections that strengthen democracy and the integrity of our elections."
Both chambers of the General Assembly both passed the bill along party lines last month. Republicans opposed the legislation because they said the potential litigation of election changes would be costly and the extra workload would be burdensome for local election officials.
But Democratic proponents of the bill say the protections it provides are needed now more than ever, as the country sees another wave of restrictive bills in the wake of the 2020 election.
"Virginia is standing strong against a coordinated and intentional effort to restrict voting rights across the nation," said state Del. Marcia "Cia" Price, one of the lead sponsors of the bill. "These targeted restrictions are designed to disenfranchise people of color, working Americans, and non-native English speakers. With this bill, our Commonwealth is taking the opposite approach and we are making a bold statement against voter suppression. We are upholding the dignity, voice and vote of all Virginians."
In announcing his approval of the legislation, Northam urged Congress to follow Virginia's example.
There have been recent efforts at the federal level to restore the preclearance provision of the Voting Rights Act that was struck down almost a decade ago. But new legislation — named after the late Rep. John Lewis of Georgia, a prominent voting and civil rights leader — has not yet been introduced in this Congress. And if it is, the bill would stand little chance of passing through the 50-50 Senate with the filibuster intact.