One form of viral spread: Groups promoting '20 civic engagement
https://twitter.com/saramswann?lang=en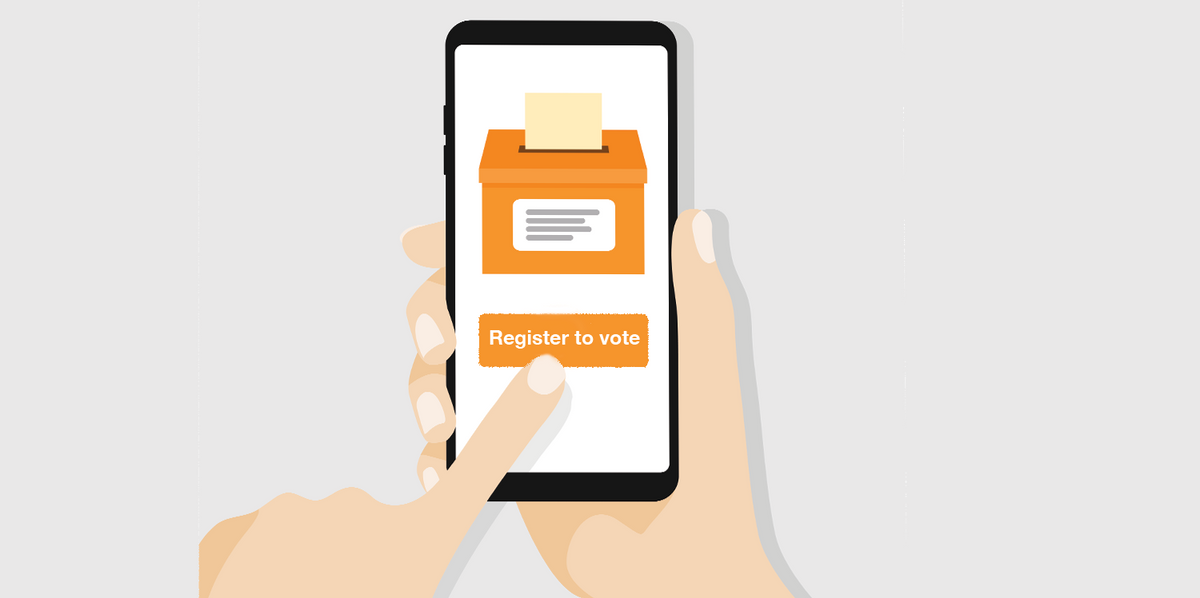 iNueng/Getty Images
With less than 25 weeks left in a campaign season remade by the coronavirus, another two groups sprung up Wednesday to bolster civic engagement and voter turnout.

Backed by $5 million in initial funding, VoteAmerica describes itself as a nonprofit aiming to connect with millions who are not registered or don't vote very often — and giving them the information and resources they need to participate in November, regardless of their perceived political leanings.
By contrast, Vote From Home 2020 said it would be all about mobilizing progressive voters in battleground states. The grassroots initiative will engage with these voters remotely and encourage them to vote by mail.
---
VoteAmerica is the creation of prominent voting rights advocate Debra Cleaver, who founded the registration nonprofit Vote.org four years ago. Vote From Home 2020 is led by Ben Tyson and Suzy Smith, who both have previous experience working on presidential campaigns and with voting rights groups.
Thanks to the nationwide call for social distancing during the Covid-19 outbreak, arranging for most Americans to cast ballots far from a polling station has become the year's top priority for voting rights and good-government groups — who are pressing lawsuits against restrictive absentee rules, seeking billions in funding to promote vote-by-mail and clamoring to educate the electorate about its options. That's where both new groups fit in.
Sign up for The Fulcrum newsletter
On its website, VoteAmerica outlines mail-in voting requirements and election deadlines for each state. Visitors may use the site to apply for an absentee ballot.
VoteAmerica is also researching best practices for mail-in voting outreach and participation. The nonprofit has partnered with Christopher Mann, a Skidmore College professor who conducted a study on the topic in 2013, to test how effective mail ballot programs are in the June primaries in order to prepare for the general election.
Vote From Home 2020 will use mailers, phone calls and text messages, online advertising, and social media to reach young and minority voters. The group is prioritizing outreach in Michigan, Pennsylvania and North Carolina because all three will be highly competitive in the presidential election and allow no-excuse absentee voting — but have historically low rates of voters using this option.
"While some states make it easy to vote by mail, many swing-states don't proactively communicate to voters that they have that same option," Tyson said. "Vote From Home 2020 will educate voters about their options and make sure they have a voice in the most consequential election of our generation."
Cleaver believes the 2020 elections will be "the most chaotic in American history" due to Covid-19, threats of foreign interference, polarization, disinformation and gaps in election technology. These issues will disproportionately impact vulnerable voting populations, including first-time voters, young people and communities of color.
"That is where VoteAmerica comes in," she said.