Judge blocks Montana ballot harvesting law at tribes' urging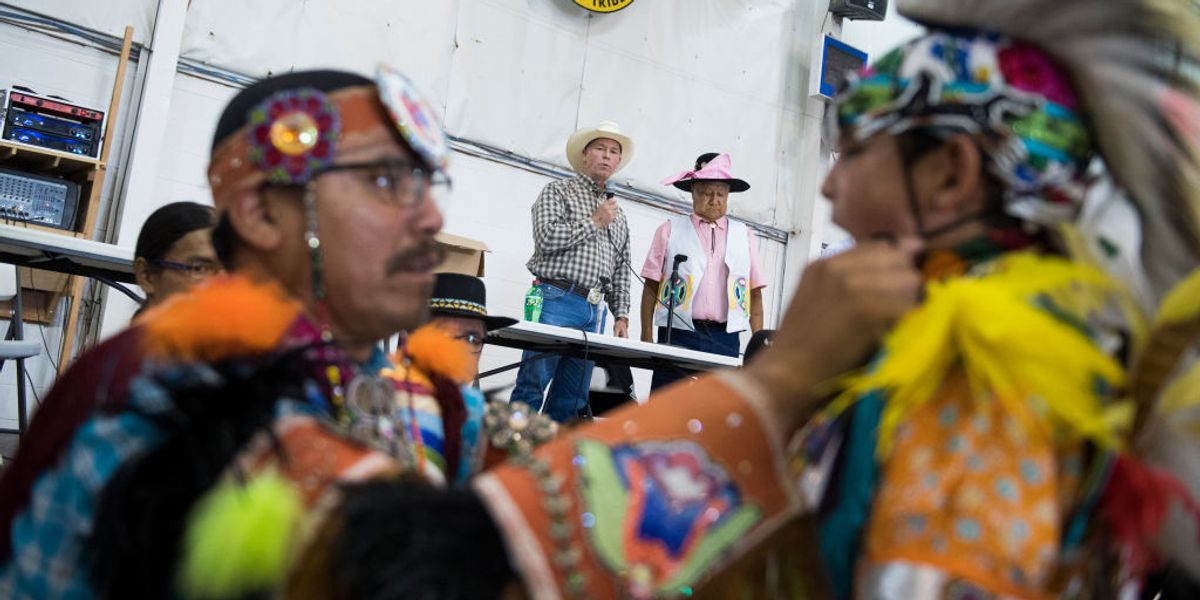 Tom Williams/Getty Images
A Montana judge has blocked new state restrictions on the collecting of others' ballots, a victory for Native American tribes that say their members rely on the help.

The law probably violates the tribal members' right to vote because it would make it especially difficult for them to make sure their own ballots got from reservations and other remote areas to election offices, District Judge Jessica Fehr of Yellowstone County said Tuesday in putting a hold on the requirements.
Her injunction, while not final, is nonetheless the latest voting rights victory for people in Indian Country, who say too many election rules disregard their special circumstances and amount to suppression. It's also the latest turn in the generally partisan battle over so-called ballot harvesting.
---
The American Civil Liberties Union had sued on behalf of several tribes in March, challenging a state law passed in 2017 and endorsed by statewide referendum the next year. It says caregivers, family members and acquaintances can collect no more than six ballots in an election. Proponents say such limits prevent election fraud by preventing partisan operatives from conducting mass collections of mail-in ballots — potentially from both friendly and unfriendly precincts.
The plaintiffs say that's not what they're worried about. Their seven reservations are particularly isolated and many residents lack cars and are economically strapped — so they rely on others to ferry their sealed ballot envelopes sometimes dozens of miles to either the post office or the local election office.
Sign up for The Fulcrum newsletter
The law explicitly prohibits independent ballot-collection organizations from helping tribal members cast their mail-in ballots. But without the help, the lawsuit argues, many Native Americans will "be effectively unable to vote."
The judge agreed, emphatically. The law "fails to enhance the security of absentee voting; it does not make absentee voting easier or more effective; it does not reduce the cost of conducting elections and it does not increase voter turnout," she wrote. And it would "significantly suppress voter turnout by disproportionately harming rural communities, especially individual Native Americans in rural tribal communities."
"This decision is a huge victory for voting rights," said Alora Thomas-Lundborg, senior staff attorney with the ACLU's Voting Rights Project. "This ruling removes a major obstacle to thousands of Native Americans in Montana who want to participate in the democratic process and vote free of illegal obstructions."
Among the 27 states where a voter can designate someone to return their ballot, a dozen have placed limits on the number of ballots any one agent can collect and return.
About three-quarters of the state's ballots have been cast by mail in recent years, a share that may only go up because of the coronavirus. Its primary was conducted entirely remotely because of Covid-19, a first.
Montana's three electoral votes are very likely to go for President Trump. But solid turnout on the reservations, which vote reliably Democratic, could help Gov. Steve Bullock's highly competitive effort to unseat Republican Sen. Steve Daines.