Exhaustive Montana inquiry found 493 dead voters. None of them voted.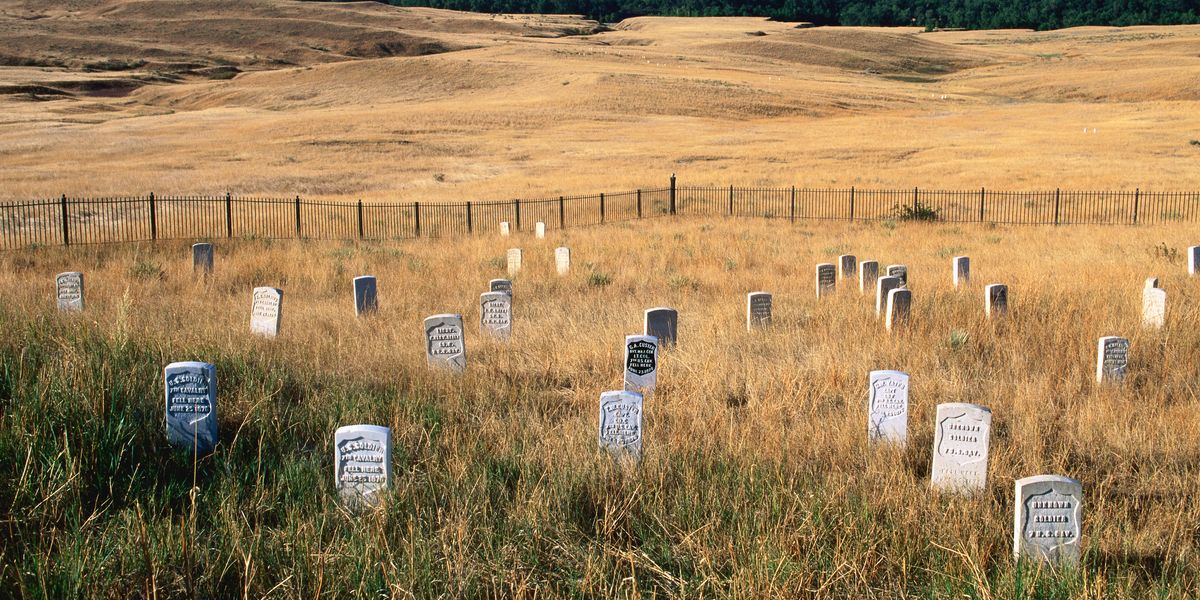 John Elk/Getty Images
The latest reminder that voting fraud is a mirage comes from Montana, which has a small population but is a big part of the Republican playbook for holding the Senate and propelling President Trump's re-election.

The GOP took alarmed notice recently when an audit of registration lists found almost 500 dead people still on the voter rolls. But, on closer inspection, investigators for the Republican-majority Legislature found no sign that any of them have voted from the grave — a practice the president falsely asserts is rampant and could undermine his shot at a second term.
The myth of party operatives using names and birthdates on headstones to prop up their Election Day vote totals is part of American lore, and may have been easier in decades before registration lists got digitized and federal law required they be kept up to date. But in recent years, while a tiny fraction of the deceased get overlooked during such cleanup efforts, evidence their identities have been claimed by live voters has been non-existent.
---
After it became clear the Russian government interfered with the 2016 presidential election, Congress approved a set of grants to states to bolster their safeguards against hacking. Montana spent $2 million to update its voter registration system, and the recent audit was commissioned to see if the changes worked.

Sign up for The Fulcrum newsletter
Comparing the rolls against state death records, investigators found 493 people in both databases — one out of every 1,400 registered voters. But after looking at 4.6 million ballots cast in various elections since 2010, the auditors found just two instances where it appeared a ballot had been accepted after a voter's death. In one case, the namesake son had turned in his late father's absentee ballot instead of his own. The other was a clerical error at a county courthouse.
The result will be of no help to Trump. In recent days, he's gone beyond his by now familiar allegations that the election will be sullied by cheaters exploiting the unusually wide use of mail-in ballots because of the coronavirus pandemic. On "Fox & Friends" on Tuesday morning, and at several recent campaign stops, he declared that the only way he can lose is if the Democrats steal the election — another unprecedented assault on democratic norms from a White House occupant.
"The one thing we can't beat, if they cheat on the ballots," Trump told a rally Sunday in Nevada, where all registered voters will, receive ballots in the mail in few weeks. Of Democratic Gov. Steve Sisolak, he said: "Now he will cheat on the ballots, I have no doubt about it."
Back in Montana, Trump remains a reasonable if not locked-in bet to carry the state's 3 electoral votes, which have gone to the GOP in six straight elections, while Democratic Gov. Steve Bullock is mounting a too-close-to-call bid for the Senate against Republican incumbent Steve Daines.