Democrats' newest lawsuit target: South Carolina voter ID rule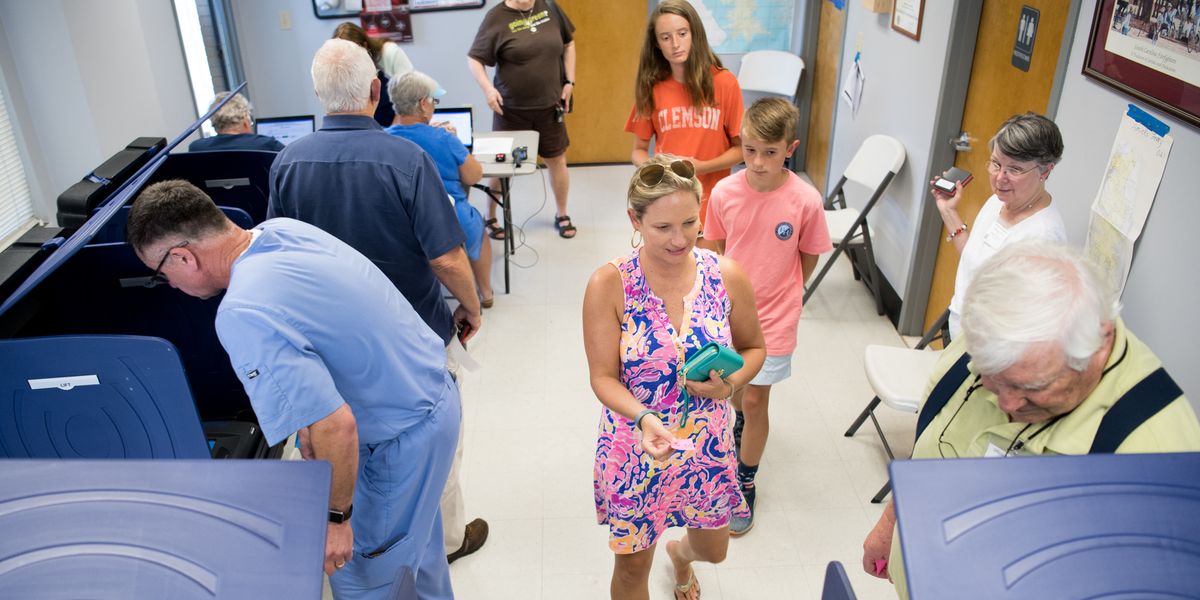 Sean Rayford/Getty Images
Another day, another legal challenge in yet another part of the country alleging the rules make it too hard for people to vote.
This time the place is South Carolina and the issue is an unusual requirement that people registering to vote provide their complete Social Security numbers on their applications.
The state Democratic Party and two national party groups that promote congressional candidates filed the federal lawsuit Monday. If they succeed, the ruling could also upend registration procedures in the run-up to the presidential election in the four other states where a Social Security number is mandated: Tennessee, Virginia, New Mexico and Kentucky.
---
The suit argues that since people are hesitant to provide their complete Social Security numbers — especially to strangers who might be conducting voter registration drives — the requirement effectively suppresses the number who sign up to vote.
The plaintiffs maintain the rules violates both the First Amendment's rights of speech and political association and the Civil Rights Act, because the requirement creates an unnecessary obstacle to voting.
They have asked a federal judge to order the state Election Commission to implement a new registration system that allows an alternative proof of identity.
Federal law has prohibited requiring people to disclose their Social Security number since 1974, but South Carolina and the other four states are grandfathered in because their requirements were already in place when the Privacy Act was enacted.
Sign up for The Fulcrum newsletter
People are justifiably fearful of disclosing their Social Security numbers because of the growing problem of identity theft, the suit argues, and the revelation that Russian operatives attempted to hack into elections systems including voter registration databases during the 2016 campaign.
The lawsuit is the latest in a lengthening series around the country by Democratic party-connected groups and progressive advocacy organizations working to tackle a broad array of rules they view as voter suppression efforts.
Issues raised in the suits range from challenging who is listed first on the ballot to asking for reinstatement of a final day of early voting before Election Day. Three suits have been filed just in Michigan, one of the biggest 2020 presidential tossups, challenging an array of election rules including bans on same-day registration at polling places, giving rides to the polls and organizing absentee ballot application drives.
The fate of South Carolina's nine electoral votes is not much in doubt next year, when the state is near certain to be carried by the Republican nominee for the 11th straight election. But Democrats will be struggling to hold one of their two House seats while pushing the uphill bid of their former state chairman, Jaime Harrison, against GOP Sen. Lindsey Graham.