What can replace religion for peace of mind and shared moral values?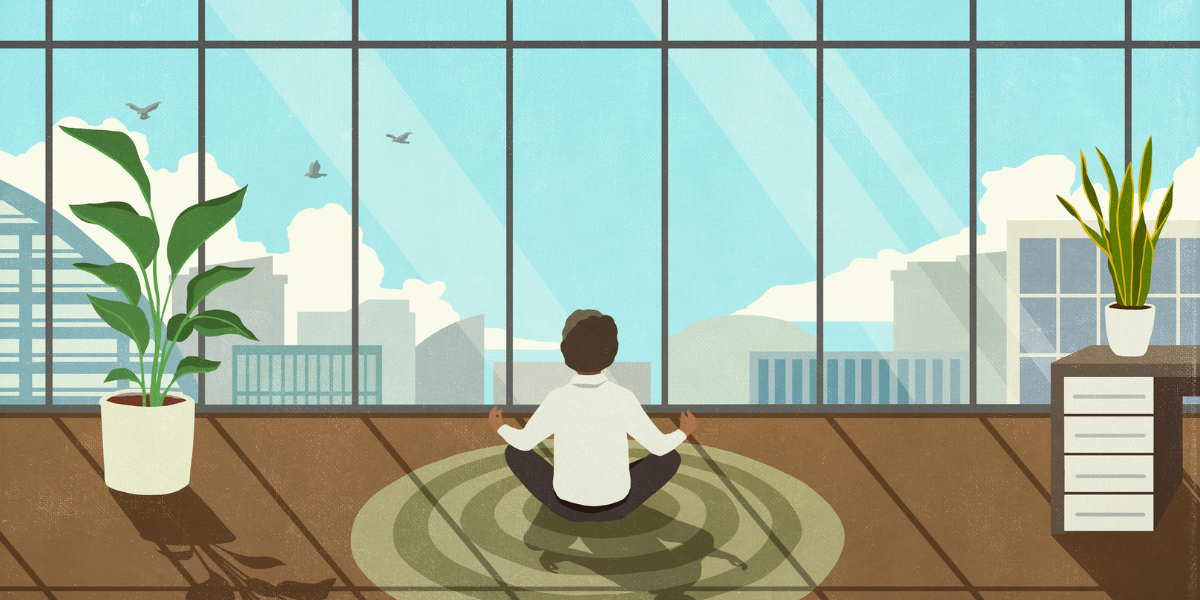 Malte Mueller/Getty Images
Jamison is a retired attorney who is now a writer in Fresno, Calif.
Civil War veteran and early 20th century U.S. Supreme Court Justice, Oliver Wendell Holmes, Jr., once said about the human condition that "logical method and form flatter that longing for certainty and for repose which is in every human mind. But certainty generally is an illusion, and repose is not the destiny of man."
---
With reliance waning on organized religion for understanding the human condition, how can the religiously unaffiliated find peace with Holmes' observation? Three philosophers offer ways.
In the 18th century, Immanuel Kant theorized that we are born with an innate but always imperfect sense of morality. Unlike our ability to determine what is true or false according to the laws of nature that are deducible from physical observation of the natural world, we are incapable of knowing the laws of morality that would provide answers to moral questions. Moral questions include whether it is always morally wrong to lie when telling the truth could have catastrophic consequences. For another example, should the West, with its full conventional force and on moral grounds, promptly stop Putin's slaughter of innocent Ukrainians when this could risk untold deaths in a devastating nuclear war? No law prescribes the correct moral choice. Kant posits that we are in an unending futile pursuit of seeking to achieve uniformity of the human will to the moral law. For Kant, our sense of morality means there must be a superior intelligence, namely God, in which the moral and natural laws come together in complete harmony.
Sign up for The Fulcrum newsletter
For the religiously unaffiliated who nevertheless feel there must be a higher power that is the source of our sense of morality, Kant's view may be helpful.
Two other philosophers reconcile Kant's futility without resort to God. Ludwig Wittgenstein in the early 20th century found a measure of contentment in knowing and accepting the ultimate limit of human knowledge. In Tractatus Logico-Philosophicus, Wittgenstein described how with language, we can express propositions that can be empirically shown to be true or false, and thus have meaning, but where our language is inadequate to verify a statement, such as statements of faith or ethics, our knowledge stops. At 6:44 of Tractatus, Wittgenstein states: "Not how the world is, is the mystical, but that it is."
For Wittgenstein, human language is like a cage. Its bars stop our trying to speak of ethics or religion. Slamming ourselves against the bars will not break them. Wittgenstein concludes in Tractatus: "Whereof one cannot speak, thereof one must remain silent." Despite this futility, Wittgenstein professes a deep respect for the tendency in the human mind nevertheless to want to try to say something about virtue, ethics, and the meaning of life. The nonreligious can also honor this tendency.
Scientific advances in the 21st century do not undercut Wittgenstein. Michio Kaku concedes in The God Equation: The Quest for a Theory of Everything that scientists have so far not found that theory and that even if they do, it cannot explain where the theory itself came from. Can artificial intelligence (AI) become a new inscrutable language---a new unknowable intelligence that undercuts Wittgenstein in rendering human language as the limit of human knowledge, but not the limit of a knowledge? But AI is human language. It can be inscrutable only because humans have designed it to connect patterns in data vastly faster than humans can.
Later in the 20th century, in the Myth of Sisyphus, Albert Camus reduced the futility that Kant and Wittgenstein addressed to one stark philosophical question: should we commit suicide or press on? For Camus, the leap to God to explain our existence abandons forthright acceptance of the human condition. Like Sisyphus, who was condemned repeatedly to push a rock up a hill only to have it roll back down just before he reached the top, we are condemned to futility in trying to know why we exist. For Camus, although it is hopeless and absurd, our unending pursuit of meaning is to be embraced as the essence of human dignity. In not giving up, Sisyphus enjoyed a measure of happiness.
Shared moral values and peace with Holmes' observation lie in striving to do what is morally right by the light we have.