Appeals court puts temporarily hold on Wisconsin voter purge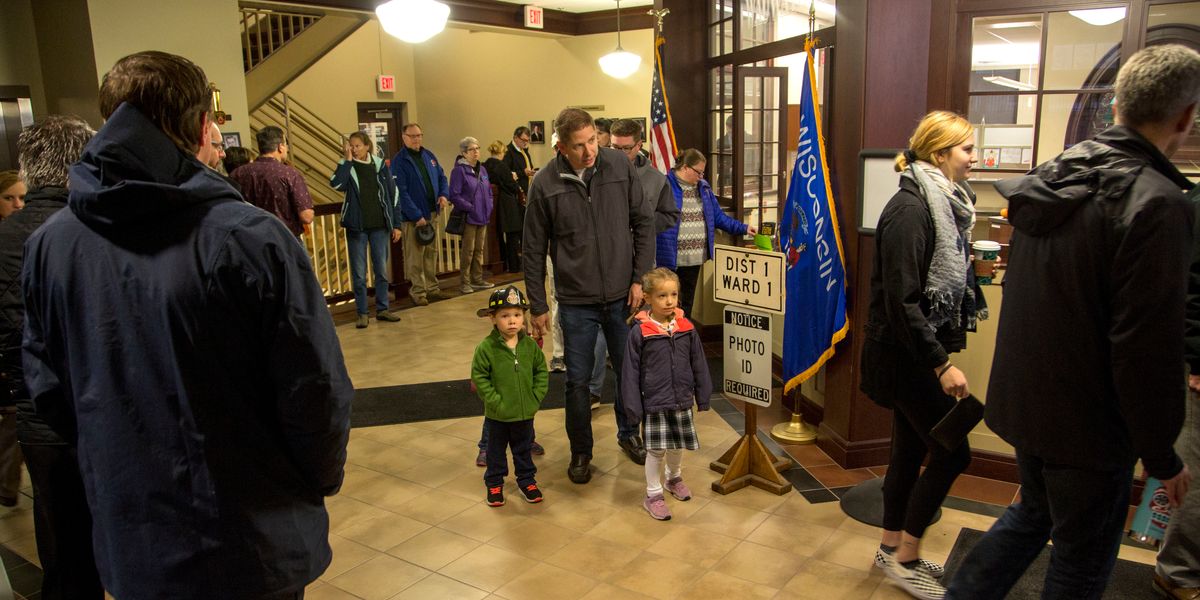 Darren Hauck/Getty Images
Update: The headline has been updated to reflect late developments on Tuesday, when an appeals court temporarily stopped the state from removing approximately 200,000 people from the Wisconsin voters rolls. In addition, one of the judges put on hold a ruling that found election commissions in contempt of court. The Milwaukee Journal Sentinel has more information.
Wisconsin's top court has cleared the way for about 209,000 people to be taken off the state's voter rolls, even while an appeal continues of a lawsuit about the future of the registration lists in one of the most prominent 2020 battlegrounds.

The state Supreme Court issued the order Monday night, just hours after a trial judge held three state election commissioners in contempt and ordered the panel to proceed immediately with the removal of the names.
The fight is at the most advanced stage of the several in bellwether states over the accuracy of their poll books. And how it's ultimately resolved could be enormously consequential for the presidential election. That's because the number of registrations in dispute is nine times larger than the margin of victory in 2016, when Donald Trump took the state's 10 electoral votes as the first GOP nominee to carry Wisconsin since Ronald Reagan in 1984.
Sign up for The Fulcrum newsletter
---
Trump was scheduled to campaign in Milwaukee on Tuesday, and the Wisconsin Elections Commission was preparing to meet in emergency session to decide what to do next.

Circuit Court Judge Paul Malloy, of suburban Ozaukee County near Milwaukee, had ruled last month that state law required that more than 200,000 people who apparently have moved should have their registrations canceled.
But the state has not carried out that order. While its three Republican appointees are ready to do so, the three Democrats wanted to wait for an appellate court to weigh in.
"We're deadlocked, time is running and time is clearly of the essence," the judge said in announcing the contempt citations and ordering the purge to move forward during the appeal process.
Those who are removed from the rolls in error may re-register before or on Election Day.
The conservative groups who sued to accelerate the culling of the names say that finding and removing outdated information is essential for reducing the potential for fraud and boosting the integrity of the state's elections. But liberal and civil rights groups say the effect will be to disqualify and confuse voters, especially those in urban areas and college towns who move often — and who likely to support Democratic candidates.
A Milwaukee Journal Sentinel analysis of the list of voters that are believed to have moved concluded that 55 percent have last known addresses in municipalities that Hillary Clinton carried in the 2016 election. The highest concentrations are in the state's biggest cities, Milwaukee and Madison, and other places with campuses.