North Carolina voters return to the polls Tuesday for runoff elections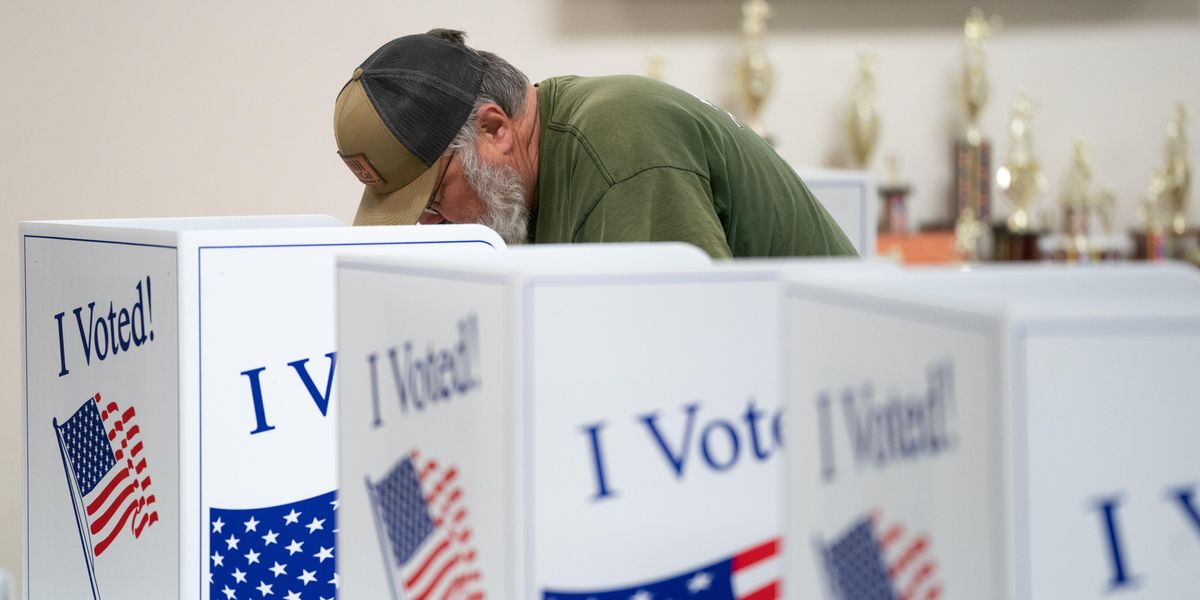 Sean Rayford/Getty Images
It's a slow week for elections, with North Carolina the only state hosting voters on Tuesday – and mostly for municipal elections. Without any statewide or legislative races on the ballot, expect minimal turnout. In fact, the average turnout drop off for North Carolina federal runoffs is around 54 percent.
Fewer than a dozen states require runoffs when no candidate in a race receives a majority of the vote. But North Carolina's version is different. A runoff is only necessary if no candidate receives a "substantial" plurality of votes, meaning 30 percent plus one. Additionally, a runoff is not required unless the candidate with the second most votes asks for one.
---
The election will include 10 municipality races, two board of education elections, and at least two counties' — Graham and Wake — races for sheriff. The biggest races include mayoral and city council contests in Charlotte, Fayetteville and Greensboro.
On Nov. 8, North Carolina voters will decide 14 seats in the House of Representatives — most of which are currently held by Republicans — and one Senate seat. On May 17, Cheri Beasley won the Democratic nomination for the Senate seat and she will face off against Republican Rep. Ted Budd.
Sign up for The Fulcrum newsletter
In the 2020 election, Republicans won the majority of seats without much trouble. Former President Donald Trump won North Carolina with 49.9% of the votes compared to Biden's 48.6%.
Cooper has been facing off against a Republican-led legislature, which means there's been little action on election laws in the battleground states.
There have been few changes to the battleground state's election law in recent years, with Democratic Gov. Roy Cooper and the Republican-led General Assembly working at odds.
Through a ballot initiative, voters approved a strict photo ID requirement that has been challenged in court by groups claiming it discriminates against Black people. The law remains on hold.
In fact, the courts have been the main source of changes to election policy in recent years:
A federal court in 2020 decided absentee ballots without the required voter information could not be rejected without allowing the individual sufficient time to fix the issues with their ballot. This process still stands.
A budget bill passed under the state's governor would allow North Carolina to join the Electronic Registration Information Center, an interstate system for sharing voter registration data. ERIC helps states maintain accurate voter lists. The bill only provides enough funding for one year.
Read about additional changes in North Carolina.
This article was updated on July 26, 2022.