Federal employees get time off to vote, staff polling locations
https://twitter.com/davidmeyers?lang=en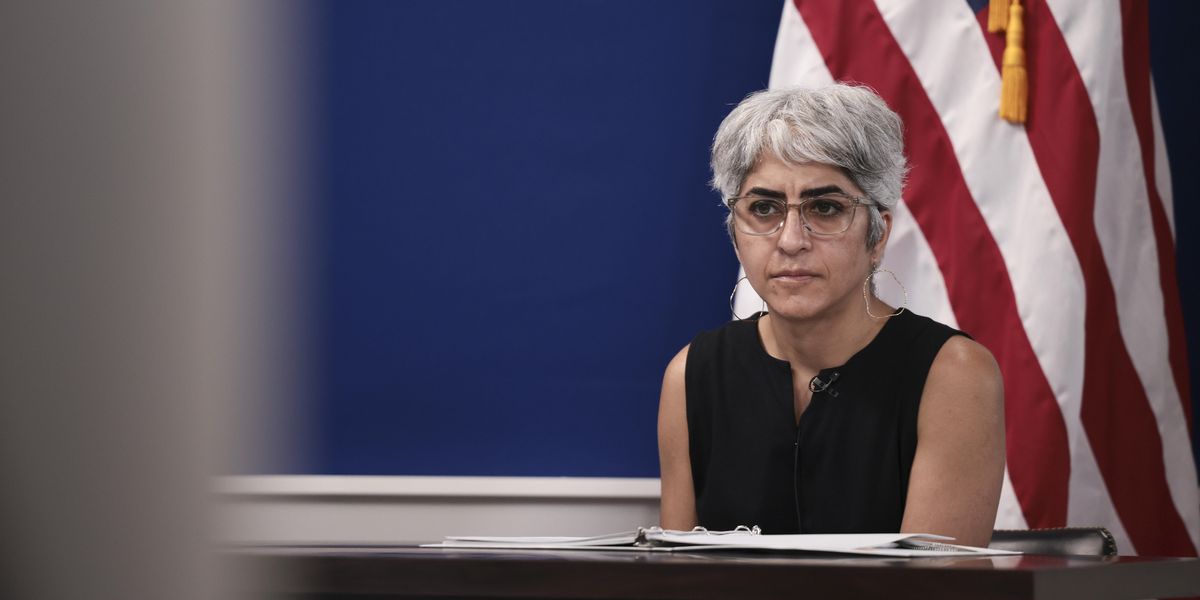 Anna Moneymaker/Getty Images
The central human resources agency for the federal government announced new rules on Thursday providing greater flexibility for government employees to vote and work as nonpartisan election staff.

Previously, federal employees were only granted administrative leave to vote on Election Day, with a few exceptions for early voting. But under new guidance issued by the Office of Personnel Management, federal employees will be able to vote during any time the polls are open for federal, state, local, tribal or territorial elections, including primaries, without losing pay.
In addition, the new guidance extends the leave options for federal employees who want to serve as nonpartisan poll workers or observers.
---
"The functioning of our democracy and protecting the right to vote are core American ideals," said OPM Director Kiran Ahuja. "Today's guidance advances fundamental goals of the Biden-Harris Administration: to promote democracy, reduce barriers to voting for federal employees, and further position the federal government as a model employer for other employers to follow. OPM is proud to help lead this effort."
In March 2021, President Biden issued an executive order directing federal agencies to make it easier for people to vote, including government employees.
Under the new rules, federal employees may use up to four hours of administrative leave to vote on Election Day or during the early voting period for each general and primary election level, as well as special congressional elections.
Sign up for The Fulcrum newsletter
Employees may use a maximum of four hours of administrative leave over the course of the year to work as nonpartisan election staff or observers. The previous guidance allowed for this in 2020, but not beyond.
The OPM guidance only applies to federal employees. Some advocates for making it easier to vote have called upon Congress to make Election Day a federal holiday, and such a provision is included in the stalled Freedom to Vote Act. Approximately one-third of states have some variation of an election holiday.
Time to Vote, a coalition of businesses that pledge to provide opportunities for employees to vote (not always by granting paid time off) has about 2,000 members, including Bank of America, Coca-Cola and Visa.
Other organizations, like Business for America, encourage corporations to practice civic responsibility by granting time off to vote, among other solutions.