Could 2022 be the year we finally surpass our record for women governors?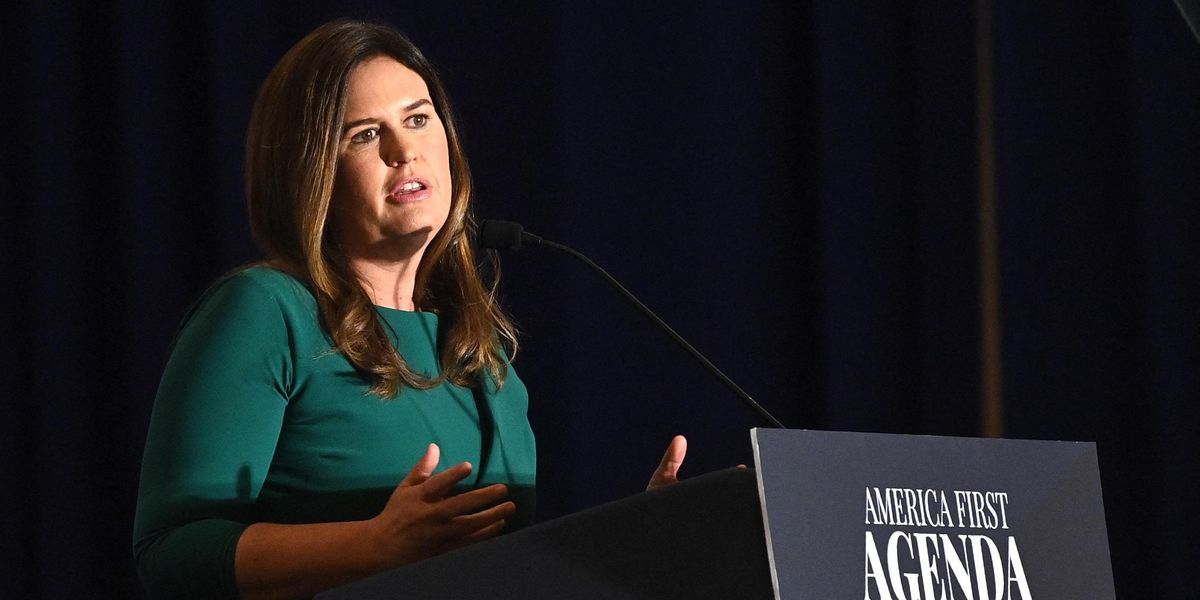 Mandel Ngan/AFP via Getty Images
Sanchez is a former intern for RepresentWomen.

I am hopeful for the remainder of 2022.
I hope this line in itself is captivating enough to entice readers to continue; how could one be so optimistic about a year filled with devastating Supreme Court decisions and a series of mass shootings? This may very well be the year of the woman governor – and that is all the reassurance I need to brighten the last few months of the year.
Since America's birth 246 years ago, only 45 women have served as governor; 42 of whom have been white women and only three being women of color. Today, nine women hold gubernatorial office – six Democrats and three Republicans. Lou Leon Guerrero currently serves as governor in the U.S. territory Guam. Black and Native women have never been elected as governor. Nineteen states have never had a woman governor.
---
Despite these bleak statistics, RepresentWomen analyzed the upcoming gubernatorial elections and it looks like 2022 could be the year of the woman governor.
Why have we had so few women governors, and why does it matter?
The U.S. electoral system is designed to keep women from holding office. Women have to work much harder than men at convincing donors and the electorate that they are well-equipped for the intricacies of public office. Political action committees and donors also fund women less. Women simply work harder to win, yet do not win as often as men.
Sign up for The Fulcrum newsletter
Women govern differently than men. Women in public office tend to encourage bipartisanship and be more collaborative. In addition, women having a seat at the table works to promote the idea of their standing in public office and begins a domino effect of more female representation within leadership positions.
Having women address issues that directly affect women is imperative for the future of our democracy. Electing more women into office can bring back a sense of humanity to politics. This is what Americans truly need.
Not only do we celebrate having more women serve in state-level elected office, but we know gender balance in appointed positions is a key ingredient to building women's political power. RepresentWomen is proud to have released "Gender Balanced Cabinets: Where We Stand & Why It Matters" in anticipation of the gubernatorial elections this November. We found that women are not equally present in most state cabinets, but that women governors are more likely to appoint gender balanced cabinets. We call on all 2022 gubernatorial candidates to signal to their communities that they value women's voices and perspectives by committing to appointing a diverse and gender balanced cabinet.
2022: Year of the Woman Governor
This November the United States will hold gubernatorial elections in 36 states and three territories. Current predictions show some interesting and forward-looking results.
Strong shots:
All nine of the states with a woman governor are in cycle this year. Seven of the incumbents are likely to win reelection: Republican Kay Ivey of Alabama, Republican Kim Reynolds of Iowa, Democrat Kathy Hochul of New York and Republican Kristi Noem of South Dakota, Democrat Janet Mills of Maine, Democrat Gretchen Whitmer of Michigan and Democrat Michelle Lujan Grisham of New Mexico.
Oregon's governor, Kate Brown, has fulfilled her term limit and will be replaced by another woman. Democrat Tina Kotek, unaffiliated Betsy Johnson, and Republican Chrstine Drazan are all running, marking the first time in Oregon's history that the top three candidates for governor are women.
Either Democrat Katie Hobbs or Republican Kari Lake will win in Arizona.
Republican Sarah Huckabee Sanders has a large lead in Arkansas, just as Democrat Maura Healey does in Massachusetts.
If all those odds hold up, we have 11 women governors. But that's not all.
Good odds:
Democrat Laura Kelly has a very good chance of winning reelection in Kansas.
All eyes are on Georgia, where Democrat Stacey Abrams is making another run.
If either of them win, we should have a new record.
Some long shots – but you never know:
Colorado has never had a female governor, so history will be made if Republican nominee Heidi Ganahl gains the seat this election.
In Ohio and Vermont, we have two Democratic nominees running against heavily favored Republican incumbents.
More 2022 women candidates.
Be a part of the solution
The 2022 gubernatorial elections could send a message to the nation that women are leaders in U.S. politics who use their power responsibly and for the betterment of the nation. So, it is imperative that you vote and join us in demanding that your gubernatorial candidates appoint diverse, gender-balanced cabinets.
Check to see if your state is holding a gubernatorial election and make sure you are registered to vote. Use our Appointments Equip Toolkit to access tools that help you be a part of the solution in building women's political power.
As a Texan, I am looking forward to voting and demanding a gender-balanced cabinet this November! See you all at the polls.