New jobs for voting rights experts from the left and the right
https://twitter.com/saramswann?lang=en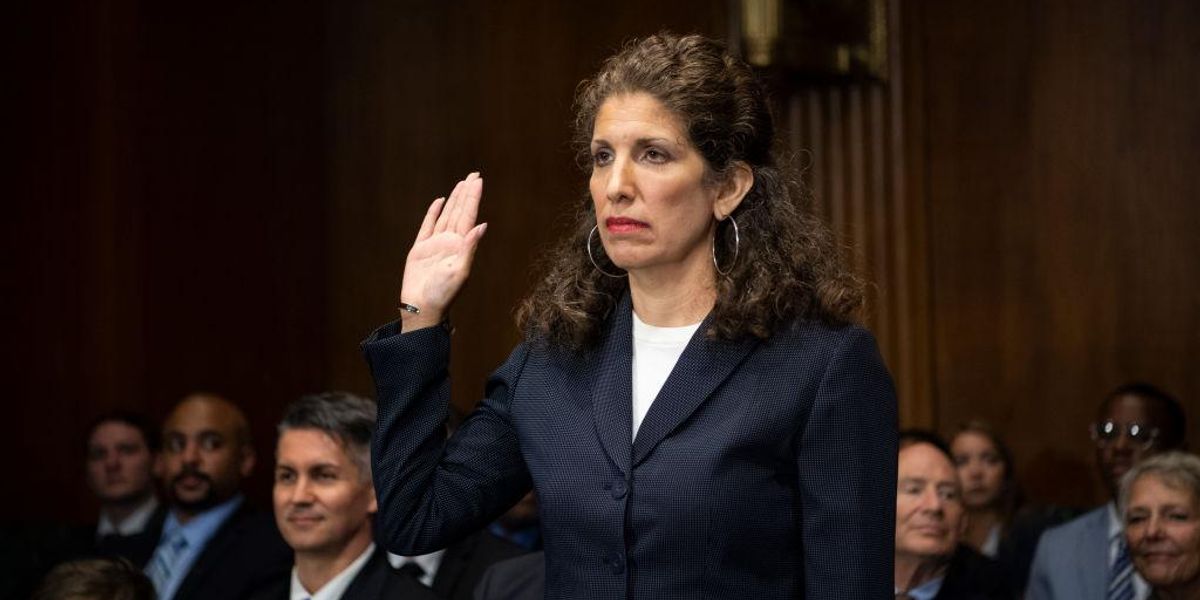 Caroline Brehman/Getty Images
Two more election specialists are headed for government jobs, continuing President Biden's run of nominating civil and voting rights experts to his administration and the federal courts.

Myrna Pérez, director of the voting rights and election program at New York University's Brennan Center for Justice, was confirmed this week to serve on the 2nd Circuit Court of Appeals. She will be the first Latina to serve on the court since Sonia Sotomayor was confirmed to the Supreme Court in 2009.
The Biden administration is also expected to tap Washington Secretary of State Kim Wyman, a Republican, to lead efforts to protect against election interference, both foreign and domestic, at the Department of Homeland Security, CNN first reported. During the 2020 election Wyman challenged former President Donald Trump's election fraud claims.
---
Pérez, who joined the Brennan Center in 2006, has been director of the voting rights program since 2019, leading the organization's research, advocacy and litigation work. On Monday, the Senate voted 48-43 to confirm Pérez to the New York-based appellate court. She is the seventh out of Biden's 13 appellate nominees to win confirmation so far.
"We are extraordinarily proud of our colleague Myrna Pérez. She is brilliant, passionate, and committed to equal justice for all. She has been a leader in the great national movement to defend our democracy, and a cherished leader at the Brennan Center. Now she will have a solemn opportunity to serve and uphold the Constitution and equal justice under law," said Michael Waldman, president of the Brennan Center.
Sign up for The Fulcrum newsletter
While Wyman's nomination is not yet official, she is expected to head election security efforts at the Cybersecurity and Infrastructure Security Agency. As secretary of state, Wyman sharply refuted Trump's claims that voting by mail was more susceptible to fraud and she raised concerns that such election misinformation was undermining American democracy. Washington is one of eight states that primarily conducts elections by mail.
At CISA, Wyman would act as a liaison to state and local officials, providing resources and support to protect elections from attacks and voters from misinformation.
Since taking office, Biden has nominated several other voting and civil rights experts to roles in his administration and judgeships in federal courts. In January, K. Sabeel Rahman, former president of the liberal think tank Demos, was named senior counselor at the Office of Information and Regulatory Affairs, which falls within the Office of Management and Budget. Kristen Clarke, former president of the Lawyers' Committee for Civil Rights Under Law, was also tapped to serve as Biden's assistant attorney general for civil rights earlier this year.