Your take: 'I stand for ...'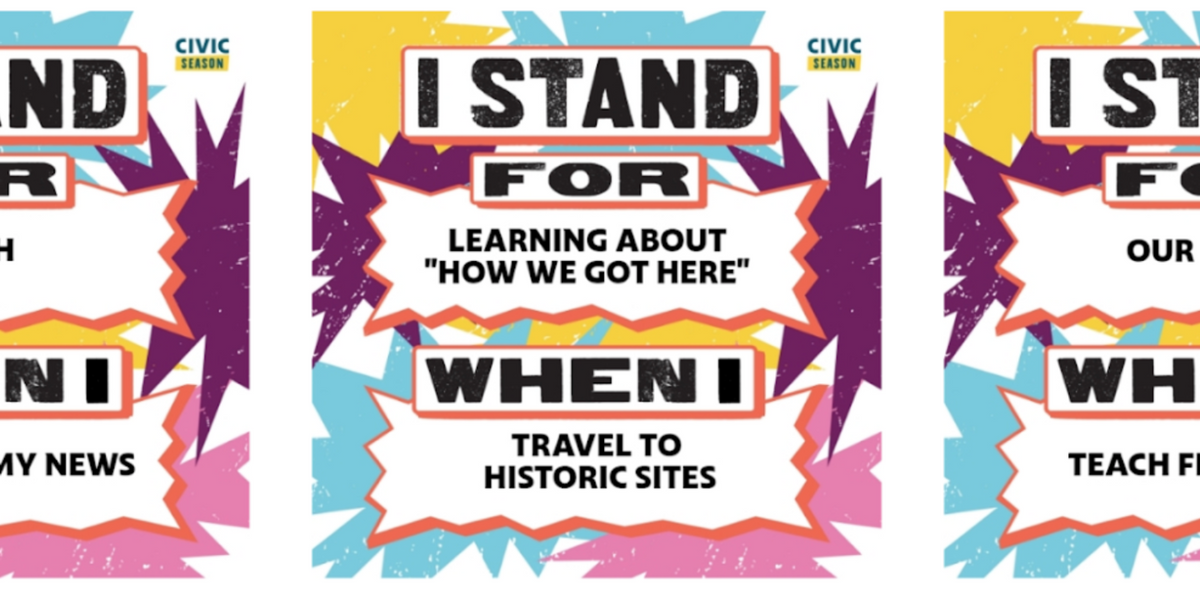 Made By Use
Garson is legal counsel and chief of staff for the Bridge Alliance, which houses The Fulcrum.

From June 12 through the Fourth of July, our friends at Made By Us are hosting the second annual Civic Season in Atlanta. The event is a celebration of civic engagement across the country – one which the Bridge Alliance was honored to take part in with the 5th American Civic Collaboration Awards (Civvys).
The purpose of Civic Season is to start a new tradition of rewinding, reflecting and re-imagining our story, and participants are invited to take part with a simple prompt:
I Stand For ______ When I ________
---
We extended the same invitation to The Fulcrum's readers and Bridge Alliance supporters, and the responses we received were invigorating. For example:
Ellen wrote that she stands for "democracy" when she "fights corruption."
Mary wrote that she stands for "social justice" when she "accepts all people."
Renee wrote that she stands for "civility and tolerance" when she exercises her vote, through her activism and in public discourse.
A few others took the opportunity to tell us a story about their passion for America, including this awesome story from 16-year-old Bobby:
"I stand for civics education in schools when I speak to my peers about it. I'm a 16-year-old high school student from Oregon, and last speech season, I wrote and performed a 10-minute memorized oratory (persuasive) speech about why we must fund and then mandate civics education that teaches our youth how our democratic republic functionally works. This is a topic I've been passionate about since before discovering the amazing work that the Bridge is doing, and a topic that I will continue to fight for until our future voters are able to make more informed decisions about our nation's future."
Sign up for The Fulcrum newsletter
Finally, I was thrilled when I saw this message from Rachel, who made full use of Civic Season's interactive digital poster: