Democrats will try again to expand voting options in deep red Alabama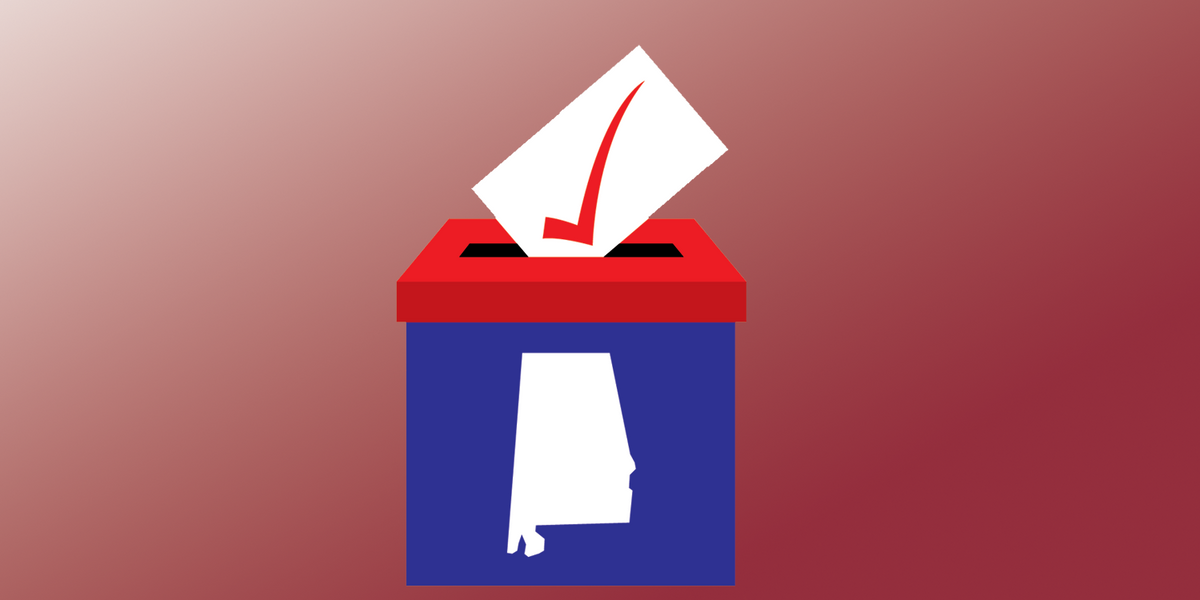 RobinOlimb/Getty Images
An uphill drive is being revived to make casting a ballot easier in Alabama, which has been at the center of the struggle for voting rights in the United States for more than half a century.

Thomas Jackson, one of the longest serving Democrats in Montgomery, is already gathering support for bills to permit absentee voting without an excuse as well as mandate early voting in every county in the state, one of the few places where neither provision is on the books.
He'll introduce the bills when the Legislature convenes in two weeks. But he's proposed them before and they've never received so much as a committee vote in the lopsided Republican legislature. And Alabama's top elections official, GOP Secretary of State John Merrill, says he's confident both measures will die again this year.
---
"We have broken every record in the state for voting participation in the last four major elections we've had, so when you're breaking records for voter registration and voter participation, I find it very difficult to believe that we need to change what we're currently doing," he told Alabama Daily News.
"We say we want to move forward, and give everyone the same rights and abilities, but then we keep people away from the ballot, so somebody isn't really being truthful," countered Jackson.
Sign up for The Fulcrum newsletter
Alabama is among just 17 states that require citizens wanting to vote absentee to proffer a specific reason why they can't get to the polls on Election Day. And it's one of just nine states that do not have in-person early voting. According to the National Conference of State Legislatures, the states with early voting have it last 22 days on average. The Alabama proposal is for 14 days.
Still, according to secretary of state website, turnout was 67 percent of people registered in the 2016 presidential election (when the national rate was 55 percent) and set a modern record of 74 percent when Barack Obama first ran (and lost the state decisively) in 2008. Donald Trump carried one of the most reliably red states in the nation by 28 points four years ago, the 10th straight victory there for the GOP nominee.
In between the Obama and Trump election was when the Supreme Court struck down the heart of the Voting Rights Act, the requirement that states with histories of racial discrimination in elections get federal approval for any changes to their voting rules. That 2013 case was about Shelby County in Alabama, one of the locations covered by that so-called preclearance requirement.
The investigative news site Birmingham Watch says nearly 100 polling places were closed in 25 counties between 2010 and 2018. County officials said population shifts prompted some of the closures, while others were caused when the buildings where voting happened were condemned.
Since preclearance ended, Alabama has imposed one of the nation's strictest photo ID laws for would-be voters and become one of only four states to require people to provide documentary proof of citizenship when registering.