Can entertainment help save a fracturing America?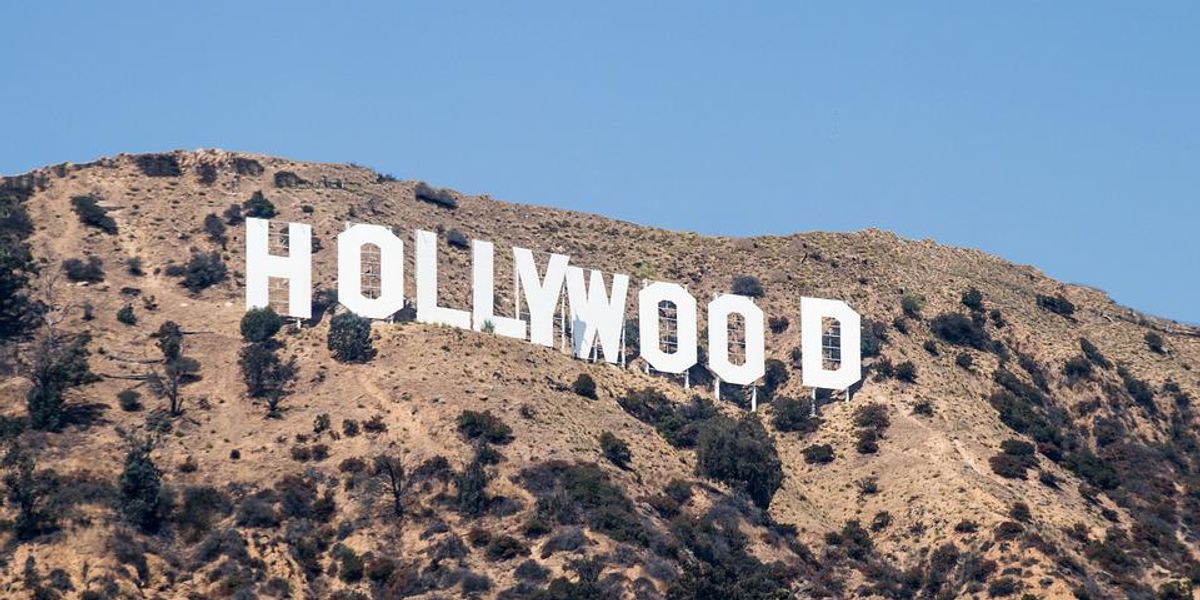 Reidy is director of operations for the Civic Health Project, a grantmaker and incubator focused on reducing toxic partisan polarization. Civic Health Project is a funder of the Center for Entertainment & Civic Health.
---
Anyone on the frontlines of the effort to bridge America's partisan divides knows there is no silver bullet for this work — no one game-changing app or intervention that will swiftly transform the way Americans engage with each other across our divides. Shifting social norms and fostering a pluralist ethos in America requires a multipronged approach and a long-game mindset.

But we also know our democracy hangs in the balance and we don't have the luxury of time. So as we elevate and scale standout initiatives that are achieving measurable success, we need to continue identifying untapped opportunities for widespread and dramatic impact on the problem of toxic polarization.
We believe popular entertainment is one such opportunity. TV shows, movies, short-form videos and other types of on-screen entertainment offer unique ways to reach Americans at scale, even those not already predisposed to want to bridge divides. Entertainment can play a vital role in popularizing new social norms around how we engage across lines of difference, and a growing number of entertainment content creators, Hollywood executives, social scientists and bridging practitioners are recognizing its power to do just that. Until now, these stakeholders haven't had a home or a way to find and collaborate with each other.
Sign up for The Fulcrum newsletter
The newly launched Center for Entertainment & Civic Health is this home. The center aims to galvanize the entertainment industry to address declining civic cohesion and harness the power of storytelling to bridge our partisan divides. "Our country is at a critical moment, and entertainment can play an important role in helping bridge the gap between left and right in America. The Center for Entertainment & Civic Health is a new center of gravity for Hollywood to explore entertainment's impact on polarization and its potential to foster civic health and pluralist norms," said Dave Caplan, showrunner for the hit ABC show "The Conners."
On Oct. 16, the Center for Entertainment & Civic Health will host its kickoff event, a free virtual summit titled "Hollywood and Storytelling in a Divided America." This unprecedented convening will gather entertainment industry stakeholders from across the partisan spectrum under one virtual roof to explore entertainment's untapped potential to help fix a divided America. Some of the industry's most celebrated content creators, entertainment executives, bridgers, experts from academia, and leading nonprofit organizations will come together to explore the question "Can popular entertainment save a fracturing America?"
Hollywood has wielded the unique power of storytelling since its earliest days, but the last two decades have seen the industry fully embrace "social impact entertainment." The notion that content can both entertain and drive social change has gained traction throughout the industry at breathtaking speed.
We believe the time has come for Hollywood to tackle toxic polarization as an urgent social impact issue of its own. The same energy and talent that have been brought to bear on other critical issues in our society can be applied to our crisis of division. We've seen the role entertainment can play in advancing a range of social causes; now is the moment for the industry to explore the power of storytelling and entertainment to mitigate polarization and bridge deepening divides within our country.
Storytellers are among the most influential agents in our society; they can use their superpowers to help us see each other in new ways and imagine new possibilities for America. They can help us reimagine the meaning of "national unity" and reinforce healthier social norms around how we navigate our conflicts.
Renowned international peacebuilding organizations like Search for Common Ground have recognized the power of entertainment to transform intergroup conflict in conflict zones abroad for decades. As Americans, we're not accustomed to thinking of the United States as a conflict zone in need of peacebuilding interventions. Yet recent events have illustrated that we are not immune from the kind of domestic intergroup violence with which other regions in the world have long struggled. We have an opportunity to interrupt the cycle of escalating partisan hostility before further damage to our social fabric and institutions is wrought, and we would do well to examine examples of entertainment media being employed to reduce intergroup bias and hostility in conflict zones abroad.
Elevating toxic polarization as a distinct impact issue represents a unique challenge for Hollywood. While issues like climate change and racial justice neatly align with the priorities of an industry known for its more left-leaning predilections, polarization is different. Embracing the cause of depolarization and partisan bridge-building requires a different mindset and calls on stakeholders to think about their partisan "others" in ways that may feel unfamiliar. Individuals and institutions must be willing to commit to the goal of humanizing one tribe to the other.
The goal of this humanization is not to convince one side or the other to abandon its moral convictions or embrace an opposing ideology. Nor is it an effort to push Americans into the "middle" and away from bold positions on social issues. Rather, the goal is to create the necessary preconditions for rational debate and collaborative problem-solving. No one need leave their convictions at the door. If entertainment succeeds in this endeavor, the good news is that research shows there is more common ground to be plowed than either side recognizes now.
The economic and cultural forces that sustain and profit from polarization are strong. Are storytelling and entertainment powerful enough to combat those? We believe they are, and we're enlisting stakeholders throughout the entertainment industry to take up the challenge.