Amid the storm of conflict, new evidence there's a place for calm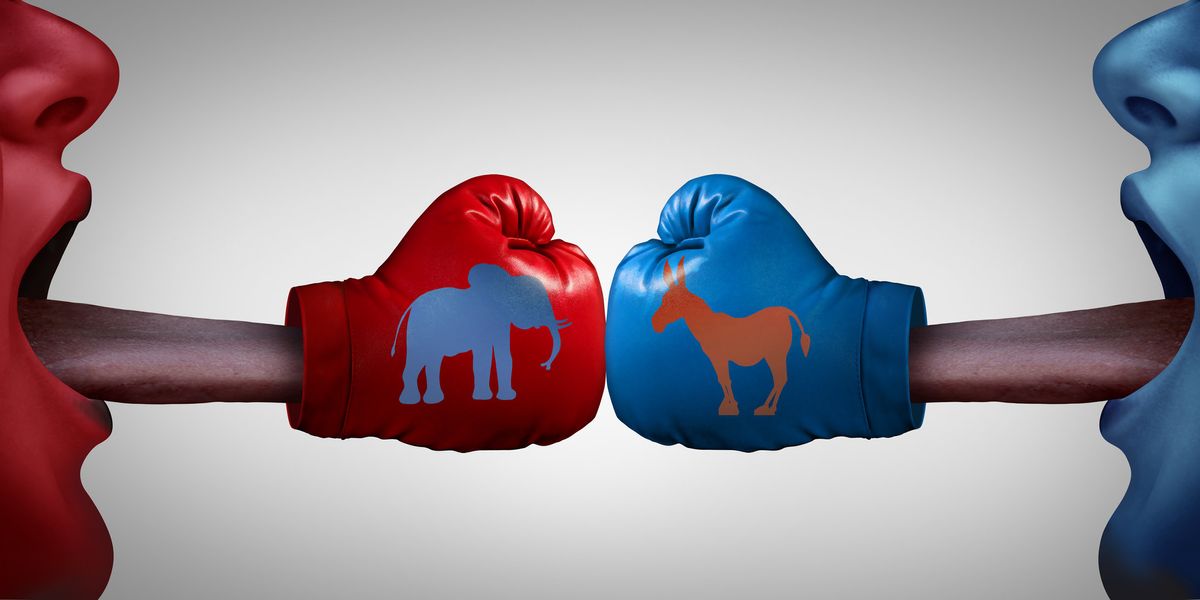 wildpixel/Getty Images
At the end of what has been the most tumultuous campaign season in recent history, a national good governance group is launching a new effort to tackle what appears to be the impossible:

Bridging the enormous partisan divide that has set neighbor against neighbor and made governing the country so difficult.
FixUs, an initiative to help Americans better understand our differences, announced Thursday the results of a national survey outlining these differences — and some areas of agreement — that will serve as a springboard to the program called "A National Dialogue on Common Values, Goals and Aspirations."
---
The poll vividly captures the divide between Republicans and Democrats on what the priorities for the country should be.

Democrats ranked as their top policy goals: health care affordability (64 percent) and improving racial justice (51 percent).
Republicans said their top goals were a strong and growing economy (68 percent) and putting America first (54 percent).
Areas where the parties differ by a wide margin include Democrats' focus on reducing income and wealth inequality (46 percent to just 15 percent for Republicans), and addressing climate change (43 percent to just 16 percent for Republicans.)
Republicans prioritize personal freedom (46 percent to 24 percent for Democrats).
Sign up for The Fulcrum newsletter
Members of the two parties also have widely divergent views of where the county stands, with Republicans much more positive than Democrats.
For example, 81 percent of Republicans said the American economy was strong and growing while only 37 percent of Democrats said that. Also 65 percent of Republicans believe the country ensures racial justice while only 22 percent of Democrats believe that.
There is strong agreement, and perhaps the meeting ground for productive dialogue, on national and individual values and goals, the survey found. Lopsided majorities of both parties described these national values as extremely or very important:
Free speech: 81 percent
Equal justice under law: 80 percent
Ensuring everyone has the opportunity to succeed: 80 percent
Individual freedom: 78 percent
Individual values where there is strong bipartisan agreement include being honest, hard-working and independent. Conversely, only a fourth of respondents listed being wealthy as extremely or very important.
The common areas on which most agree are a starting point for the dialogue FixUS hopes to create.
"Americans feel divided and alienated from one another and from the political process," said Maya MacGuineas, the founder of FixUs, a project of the Committee for a Responsible Federal Budget that has also has been acting as an informal coordinator of disparate players in the world of democracy reform. "It is important that no matter the outcome of the election, we remain focused on what will be the long and difficult work of reuniting the country."
The next step is for people to participate in small group discussions and focus groups to better understand the differences and similarities and attempt to find ways forward.
The Ipsos poll of 1,005 adults was conducted Sept. 2-3 and has a 3.5 percentage point margin of sampling error.