Reform groups renew unanswered call for support from Biden
https://twitter.com/saramswann?lang=en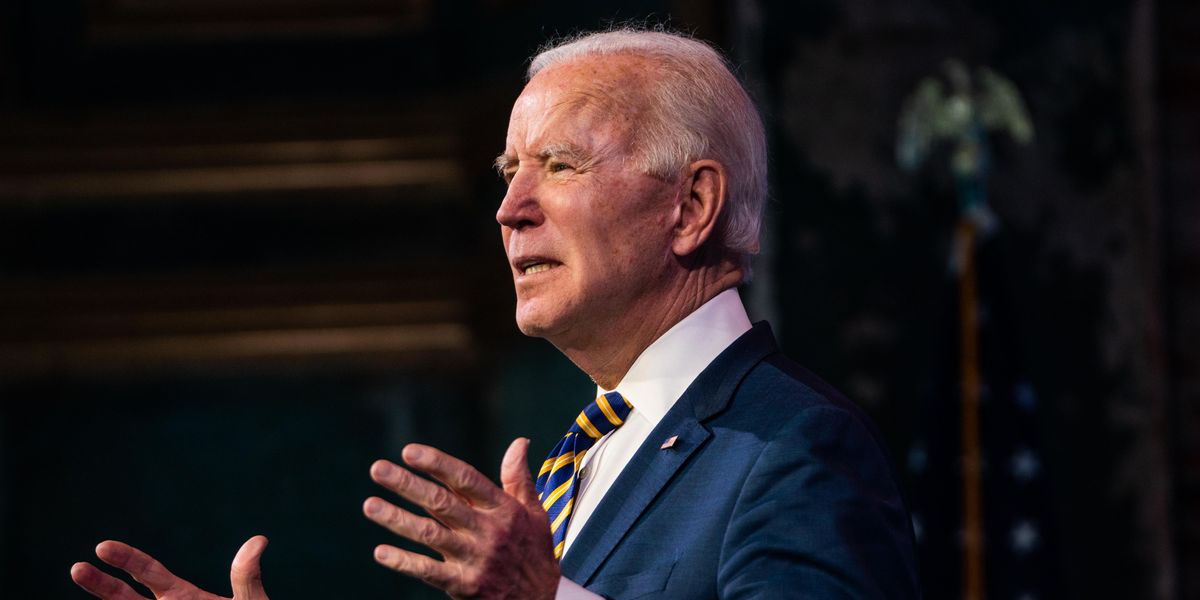 Demetrius Freeman/Getty Images
Democracy reform advocates, still hoping for a significant statement of support from Joe Biden, have asked the president-elect to kick off the new year by pledging to prioritize their agenda.

One week after the election, 170 good-government and voting rights groups called on Biden to back their proposals. They believe that tackling corruption and strengthening democracy are of the utmost importance following the still-contentious presidential election. But Biden has yet to elevate that agenda.
While Biden cannot take any official action until Jan. 20, the 117th Congress convened Monday and can begin legislating right away So these groups are also hoping Speaker Nancy Pelosi keeps her word and once again focuses the first House bill on broad election, anti-corruption and voting rights reforms, like she did two years ago with legislation known as HR 1.
---
Fifty democracy reform groups sent a letter to the incoming administration before the new year, asking Biden and Harris to back their agenda and use the bully pulpit to boost public support for reform efforts. Both Biden and Harris have previously supported HR 1 and other reform initiatives, but Biden less than other Democratic presidential contenders.

Four issues top the groups' agenda: safeguarding voting rights by ensuring every person can cast a ballot safely and securely; ending the corrupting power of big money in politics by increasing transparency around dark money and strengthening election oversight; restoring ethics and accountability in Washington by reducing the power of lobbyists and fortifying conflict-of-interest rules; and protecting the rule of law by restoring the Constitutional system of checks and balances.
Sign up for The Fulcrum newsletter
In November, Pelosi said in a letter to Biden and Harris that reform proposals such as these would be her first priority in the House, and legislation would be introduced and passed on the first day of the new Congress.
In addition to supporting legislative proposals, the groups urge Biden to also use executive orders to encourage broader transparency around White House affairs and election spending. They also suggest Biden appoint someone on his staff to lead these democracy reform efforts.
"Too many Americans have lost faith that their elected officials can address our country's challenges," the groups wrote in the letter. "By supporting, championing and prioritizing bold reforms like HR 1 and implementing comprehensive ethics and transparency plans for your administration, we can restore ethics and accountability in government."
American Promise, Common Cause, End Citizens United/Let America Vote Action Fund, MapLight, RepresentUs and 45 other civil society groups signed the letter.