Reform in 2021: RepresentUs keeps up fight to pass HR 1 and to stop gerrymandering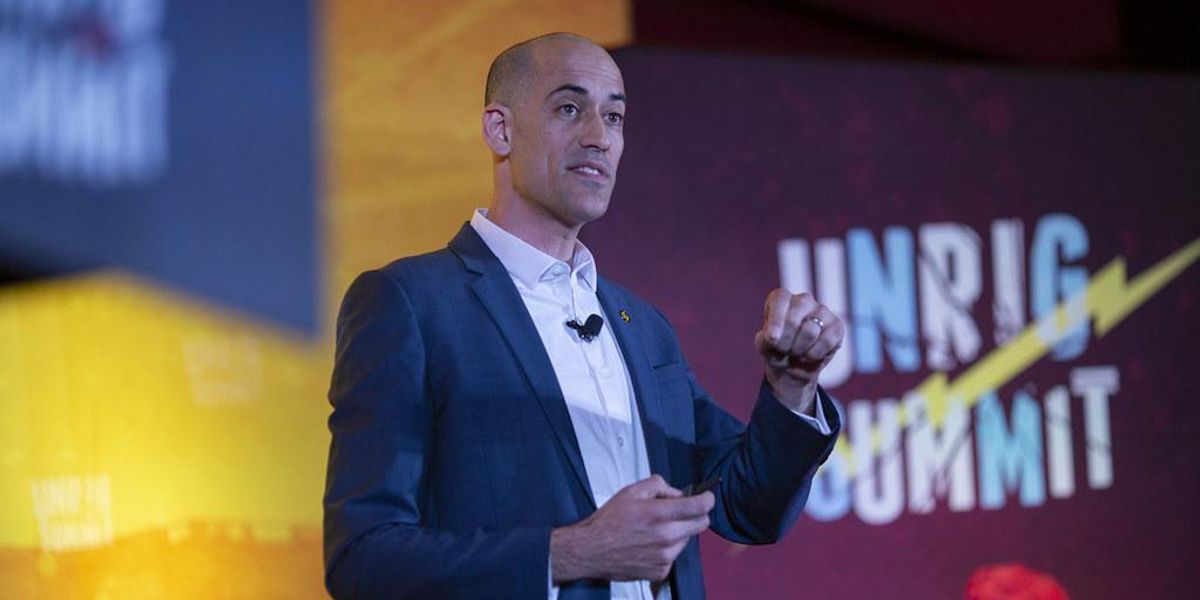 RepresentUs
This is the first installment of an ongoing Q&A series.

As Democrats take power in Washington, if only tenuously, many democracy reform groups see a potential path toward making the American political system work better. In this installment, Matt Strabone, general counsel for RepresentUs, answers our questions about 2020 accomplishments and plans for the year ahead. His organization advocates overhauling lobbying, transparency, ethics and campaign finance laws. Strabone's responses have been edited for clarity and length.
---
First, let's briefly recap 2020. What was your biggest triumph last year?
RepresentUs was proud to assist strong, state-based democracy reform efforts across the country, including the successful anti-gerrymandering ballot measure campaign in Virginia and the groundbreaking ballot measure in Alaska that implemented some of the nation's strongest anti-dark money regulations as well as open primaries and ranked-choice voting.
RepresentUs also launched an extensive rapid response program to confront the threats facing the election: the VoteSafe and Count Every Hero campaigns did their part to protect the 2020 vote count, the celebrity-studded Naked Ballots campaign educated voters about using absentee ballots, and the blockbuster #WaitForIt music video featuring Leslie Odom Jr. helped shift perspectives on when to expect final presidential election results, among other efforts. All told, we worked hard to combat misinformation and provide voters with reliable facts about the unique circumstances of the 2020 election.
Sign up for The Fulcrum newsletter
And your biggest setback?
The biggest setback in 2020 for all of us who believe in democracy was the outgoing president's refusal to accept the election results, which set off a chain of increasingly troubling, dangerous, and absurd events culminating, for now, in the attack on the Capitol building on Jan. 6.
What is one learning experience you took from 2020?
American democracy is fragile. Its survival will require constant vigilance.
Now let's look ahead. What issues will your organization prioritize in 2021?
Our 2021 priorities include helping to pass critical federal-level reforms like HR 1 and the Protecting Our Democracy Act, fighting to prevent or minimize gerrymandering in key states, working to stop the passage of state laws that would limit democracy, continuing to work for structural election reform at the state and city levels to combat corruption, and holding enemies of democracy accountable.
How will Democratic control of the federal government change the ways you work toward your goals?
We hope and expect that there will be a serious commitment to ethics and democracy reform at the federal level. If Congress and the President make that commitment, we will be a willing and able partner. If they aren't up to the task, we will hold them accountable.
What do you think will be your biggest challenge moving forward? And how do you plan to tackle it?
We believe the greatest threat to our representative democracy comes from within and takes many forms, from the overt attempt at the subversion of our government on Jan. 6 to antidemocratic tactics like gerrymandering and voter suppression. We tackle this threat by continuing to build an anti-corruption, pro-ethics, pro-democracy movement; raising public awareness around the threats we face; and helping to pass critical reforms at all levels of government.
Finish the sentence. In two years, American democracy …
can be healthier than it is today — but only if we're willing to fight for it.