Supreme Court says Alaska's cap on political donations is too low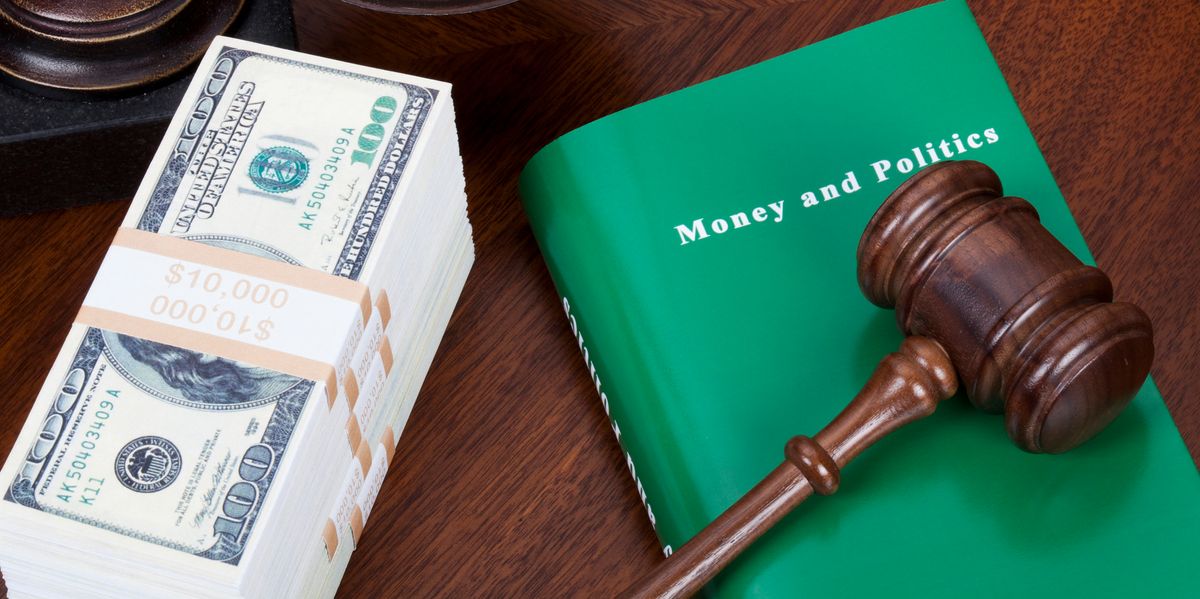 ericsphotography/Getty Images
The Supreme Court on Monday reversed a lower-court ruling that found Alaska's campaign contribution limits are not so low as to be unconstitutional.
But the decision was made in such a way, one expert argues, that the court limited its own ability to undo the restraints governing the influence of campaign donations.
In an unsigned opinion, the court vacated the decision of the 9th U.S. Circuit Court of Appeals in a lawsuit brought by an Alaska couple who wanted to contribute more than the annual maximum of $500 per candidate or election-oriented group (other than a political party) allowed under state law. They claimed the limit violated the First Amendment.
---
The Supreme Court ruling states the 9th Circuit erred when it decided not to not apply standards the high court set in a 2006 ruling that determined Vermont's campaign finance limits were so low as to be unconstitutional. The court argued that such low limits can "harm the electoral process by preventing challengers from mounting effective campaigns against incumbent officeholders, thereby reducing democratic accountability."
The Alaska limits, the Supreme Court pointed out on Monday, are even lower than those in Vermont. And they are not indexed, meaning they do not go up to match the rise of inflation.
Sign up for The Fulcrum newsletter
Justice Ruth Bader Ginsburg, while agreeing with the court ruling, wrote in a separate statement that even if the 9th Circuit were to apply the Vermont standard to Alaska's contribution limits, that wouldn't necessarily mean it had to conclude they were too low.
That's because, Ginsburg wrote, the Alaska Legislature is the second smallest in the country and the state's economy is dominated by the oil and gas industry. The low limits could be constitutional and necessary to fend off corruption.
Rick Hasen, law professor at the University of California, Irvine and the author of the Election Law blog, wrote that the Supreme Court could have used the case to call into question all campaign contribution limits but decided it in such a way that avoided making a major change in the law.
"The way the state of Alaska lost today is the least bad way it could lose," Hasen wrote.
In a separate lawsuit, an Anchorage judge ruled in early November that the agency overseeing the state's election laws must resume enforcement of the $500 limit on individual donations to political groups. And the judge asked the state Supreme Court to review the entire Alaska law.
The Alaska Public Office Commission had dropped enforcement in 2012 after the U.S. Supreme Court decision in Citizens United cast doubt on its constitutionality.
Whatever Alaska courts might do, however, would be trumped by the U.S. Supreme Court, which Monday's decision shows is not likely to change its recent decisions on the subject.