In wake of scandal, bipartisan push in Ohio for money-in-politics transparency
https://twitter.com/saramswann?lang=en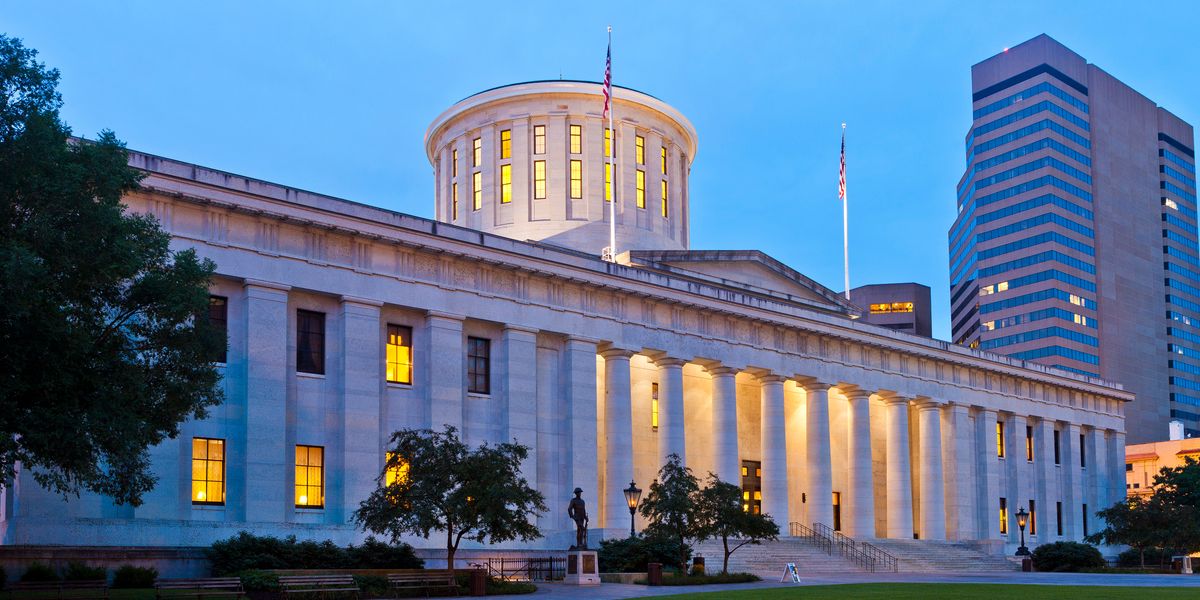 traveler1116/Getty Images
Days after the speaker of the Ohio House was charged with racketeering, colleagues from both parties are lining up to bolster the state's donor disclosure laws.

By Thursday, 22 majority Republicans and five Democrats in the General Assembly had signed on to a measure requiring political advocacy groups to begin naming the original sources of their funds and file disclosure reports with the state.
The bill's prospects are not certain. Still, it's an unusual level of bipartisan collaboration — at either the state or federal level, and especially in an election year — to bolster regulation of campaign finances in hope of controlling the secretive influence of special interests over campaigns and then governing. Good governance groups see mandating this sort of sunshine as essential to the running of a clean democracy.
---
Had such transparency been in place, the allegedly corrupt way Republican Speaker Larry Householder benefitted from tens of millions in dark money would have been revealed much sooner — if not warded off from the outset.
Householder was removed from the speakership two weeks ago after he and four of his allies were charged in federal court with a bribery scheme that prosecutors describe as probably the biggest instance of public corruption in the state's history.
Sign up for The Fulcrum newsletter
The group was accused of accepting $60 million in payments from FirstEnergy Solutions over the past three years as donations to a dark money group called Generation Now, created to help Householder win and hold the gavel in Columbus. In return, prosecutors allege, the speaker pushed to enact a $1.3 billion bailout for two of the company's nuclear power plants.
"Now more than ever, Ohioans have seen first-hand how dark money can influence the decisions that impact our lives," said Republican Secretary of State Frank LaRose, Ohio's top elections official. "I'm hopeful that this legislation will be a positive first-step towards finding the solutions necessary to get voters the transparency they deserve."
The bill was introduced in the state House last week by Democrat Jessica Miranda and Republican Gayle Manning. The companion Senate bill is sponsored by Manning's son, Republican Nathan Manning.
No votes have been scheduled, and both chambers are dark for all but one day until the middle of next month. If enacted, the measure would take effect next year and:
Require groups spending to support or oppose ballot referendums or initiatives to register with the state.
Align state law with the Supreme Court's 2010 Citizens United decision by allowing corporations to make independent expenditures and requiring spending and contribution reports.
Mandate nonprofits that spend politically to file campaign finance reports.
Give the secretary of state subpoena power to look at bank records and other related documents.
Require federal political action committees spending in Ohio to file reports with the state.
The legislation is modeled after a bill, proposed by Republican Lt. Gov. Jon Husted when he was a state senator, that died a decade ago. "Ohio would be in a much better place today" had it passed, Husted said, adding he hopes "enough lessons have been learned" in the intervening years to change its prospects.
"This is the first step to rein in the wild west of dark money spending we've seen in Ohio over the last decade or longer," Miranda said. "Corruption has tainted our statehouse for far too long. We're seeing the sowing of all that right now more than ever."