Time for a totally new FEC, campaign finance lawyers urge Trump and Congress
https://twitter.com/saramswann?lang=en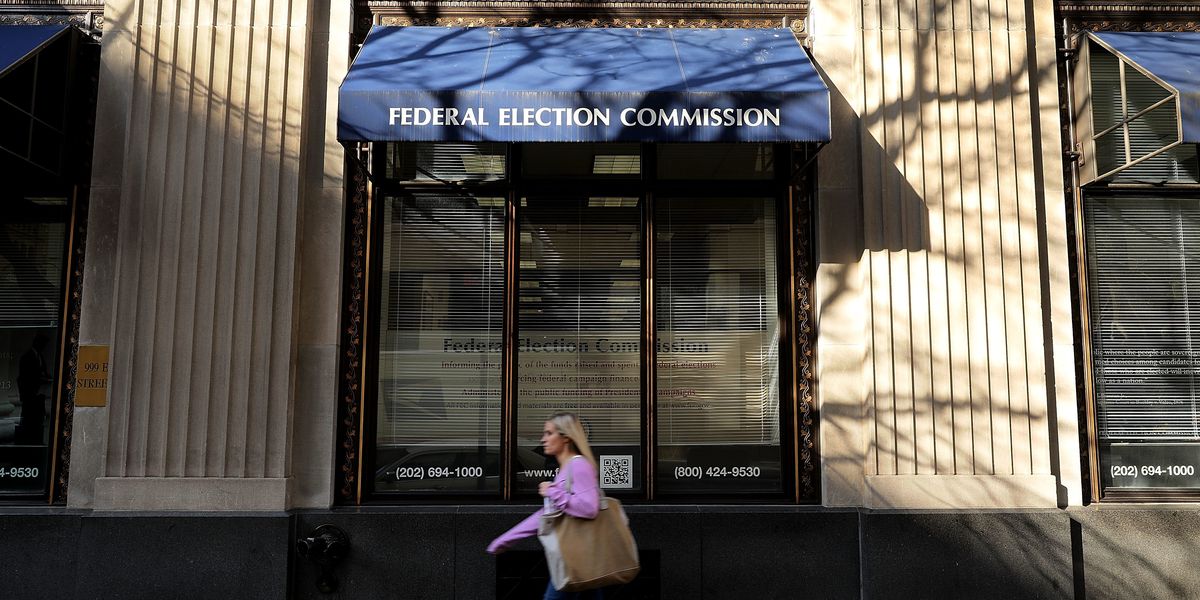 Chip Somodevilla/Getty Images
A bipartisan group of campaign finance lawyers is calling on President Trump and congressional leaders to give the Federal Election Commission a totally fresh start before the 2020 election season shifts into high gear.
For the past 128 days, the agency has been effectively sidelined due to a lack of quorum. With only three of the commission's six seats occupied — all by people who have agreed to stay on although their terms expired years ago — the FEC has not been able to carry out any of its responsibilities for enforcing the laws regulating money in presidential and congressional elections.
The lawyers sent a letter on Monday urging the White House, Senate Republican leader Mitch McConnell, Senate Democratic leader Chuck Schumer, House Speaker Nancy Pelosi and House Minority Leader Kevin McCarthy to negotiate a deal for a totally new roster of six commissioners.
---
The current de facto shutdown is "untenable" and having a fully functioning FEC is "critical to maintain public confidence in our national election systems," read the letter, signed by 16 different firms that represent clients across the political spectrum. "We are united in our commitment to the rule of law and the need for the agency tasked with regulating federal campaign finance laws to fully function and carry out the mission assigned to it by Congress."
Sign up for The Fulcrum newsletter
Until Trump appoints and the Senate confirms at least one more commissioner, the FEC will remain in the state of limbo that started when a third commissioner stepped down at the end of August. It may not hold public meetings, open new investigations, identify campaign finance violations, conduct audits of presidential candidates' fundraising and spending, or issue new advisory opinions, among other things.
The commission also can't do anything to address its growing backlog of enforcement matters. More than 300 items are pending.
Trump two years ago nominated Texas attorney Trey Trainor, a Republican, but the Senate has not so much as held a hearing on him. And, since all three remaining commissioners are serving past the expiration of their terms, which the law allows, some in the GOP say the time is ripe for Trump to put forward an entire slate of six. By law no more than three may be from his party.
Democrats say that, as an interim step, they would be content to seat one new commissioner from each side so that enforcement could get started along with the real ramp-up in 2020 presidential and congressional campaign fundraising activities.