Gaetz looks to be first House Republican swearing off PAC money
https://twitter.com/saramswann?lang=en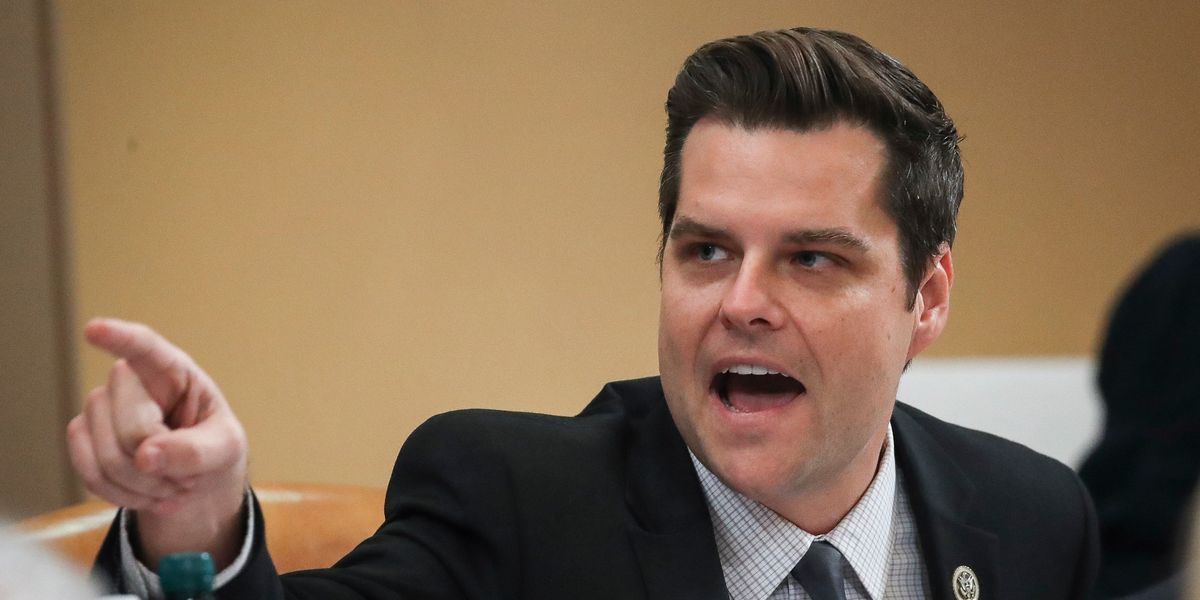 Drew Angerer/Getty Images
If there is one area of common ground that Matt Gaetz, one of President Trump's fiercest defenders at the Capitol, can find with Democrats, it's his newfound distaste for political action committees.

Addressing the Conservative Political Action Conference on Thursday, the combative second-term Republican from Florida announced his campaign would no longer accept PAC money. While making a similar hands-off pledge has become something of a badge of honor for Democratic candidates and junior House members, Gaetz says he's become the first GOP member of Congress to make such a promise — and he appears to be correct.
---
End Citizens United, an increasingly powerful advocacy and campaign organization pressing to limit the influence of big money in politics, persuaded dozens of Democratic congressional candidates two years ago to forswear contributions from corporate PACs — and more than 40 of them got elected. So far this year, 60 incumbents seeking reelection to Congress and 23 challengers or open seat candidates have done so, until now all of them Democrats. A handful of the party's remaining presidential candidates have done likewise.
Gaetz took PAC money when he won an open and reliably Republican seat covering the Florida panhandle four years ago, and again when he won his second term by 2-to-1 in 2018. He said he was abandoning the practice now because he no longer wanted to be indebted to special interests — and he said his pledge was yet another way of echoing the Trump approach.
Sign up for The Fulcrum newsletter
"Remember our independence from special interests is our loyalty to America and the America First movement that President Trump began," Gaetz told CPAC, which hosts the biggest annual gathering of conservative activists.
A member of the Judiciary and Armed Services committees, Gaetz received $340,000 from PACs in his first term but just $43,000 last year. Overall, however his total campaign contributions have stayed about the same, with a much greater share of money coming from small-dollar donors this year — when his national profile has skyrocketed because of his vigorous defense of Trump during impeachment.
Gaetz criticized the longstanding practices of both parties in Congress to offer "committee assignments and leadership opportunities" to the lawmakers "most indebted to special interests."
"I've never turned tricks for Washington PACs, but as of today, I'm done picking up their money in the nightstand," Gaetz said, explicitly likening public service under the PAC donation process to prostitution.