Maryland lawmakers hope to boot foreign influence from state elections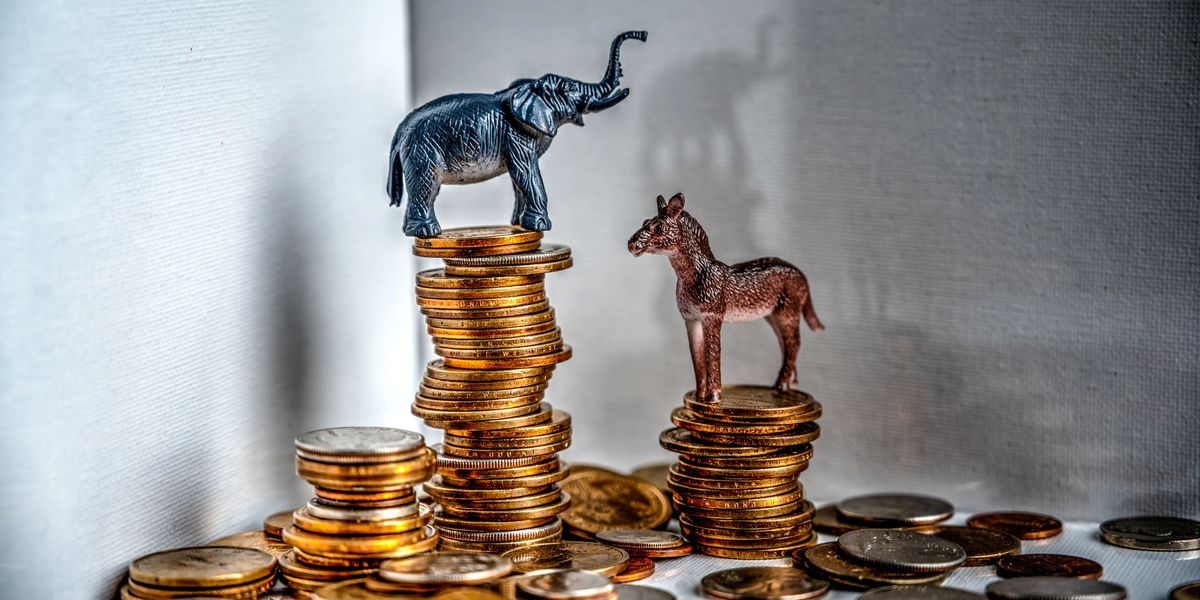 Steven White / Getty Images
Curbing overseas influence in Maryland's elections is top of mind for two state lawmakers on the cusp of a new legislative session.

The pair of Democrats introduced legislation this week that would prohibit foreign-influenced corporations from making contributions to candidates or political committees in state elections.
Prospects for the bill are not clear. But if it's enacted, the state adjacent to Washington (where foreign influence in politics is a top-tier concern that's not been matched with any federal legislative response) would become the first in the country with such campaign finance restrictions.
---
Maryland law already restricts foreigners' donations to sway ballot measures. If passed, the proposed bill to expand the curb would take effect in time for the next legislative and gubernatorial elections in 2022.
The General Assembly is overwhelmingly Democratic, but Gov. Larry Hogan is a Republican. The authors of the bill are Sen. Clarence Lam, who represents suburban Baltimore, and Del. Julie Palakovich Carr, whose district includes Montgomery County, adjacent to D.C.
Under their legislation, corporations would have to certify that they are not owned in whole or in significant part by foreign entities before spending money in Maryland elections.
Businesses would be barred if any foreigner had more than a 1 percent stake, if two or more foreigners had holdings worth at least 5 percent, or if any foreigner was involved in the corporation's political activity.
Sign up for The Fulcrum newsletter
Free Speech for People, a nonprofit that advocates for campaign finance reform, helped draft this legislation in Maryland, which was partially based off a first-of-its-kind ordinance in St. Petersburg, Fla. Seattle, New York City and Massachusetts are also considering similar measures. In November, the Center for American Progress unveiled proposed legislation that would implement these provisions on the federal level.
"Political spending by foreign-influenced corporations threatens American self-government and subverts efforts to prevent corruption and the appearance of corruption. It is time that we end foreign corporate spending in Maryland elections and that we provide a model for how other states can help safeguard their elections," said John Bonifaz, president of Free Speech for People.