Public barred from Capitol Hill until April 1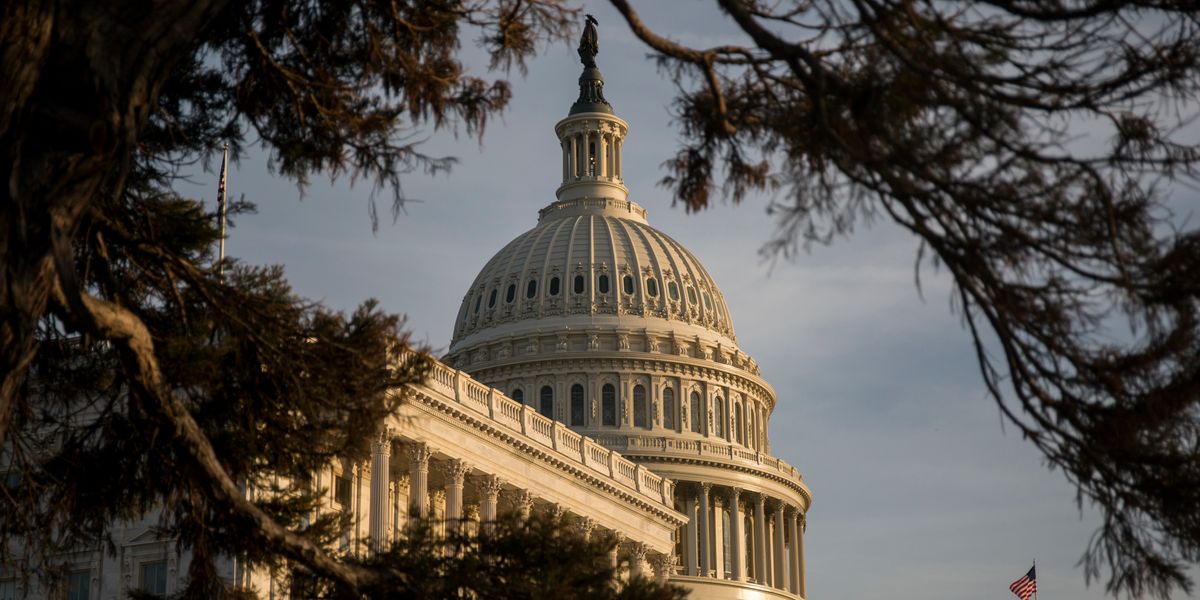 Zach Gibson/Getty Images
The general public will be barred from Capitol Hill until April 1, officials announced Thursday in official Washington's most emphatic reaction yet to the spreading coronavirus.
The lockout will start at 5 p.m. After that, only senators and House members, their aides and a limited number of others on official business will be admitted to the Capitol and the six congressional office buildings.
Congress is already scheduled to be in recess next week, so the partial 18-day shutdown of the Capitol complex will have limited impact. House and Senate leaders have signaled nothing about changing plans to reconvene in D.C. the week of March 23.
---
"Offices expecting official business visitors will be required to greet those visitors" outside, then escort them to and from the meetings they're attending, per the statement.
An employee of Democratic Sen. Maria Cantwell of Washington has tested positive for the virus, the first publicly known case of a congressional staffer with the disease. Cantwell's offices said the staffer had no known contact with the senator or other members of Congress.
"I apologize for the inconvenience of these temporary measures. However, these actions are being taken to protect the health and safety of everyone on campus, including visitors," House Sergeant at Arms Paul Irving said in announcing the partial shutdown. "I appreciate everyone's understanding as we work through this together