Do you know the deadline to vote by mail in your state?
---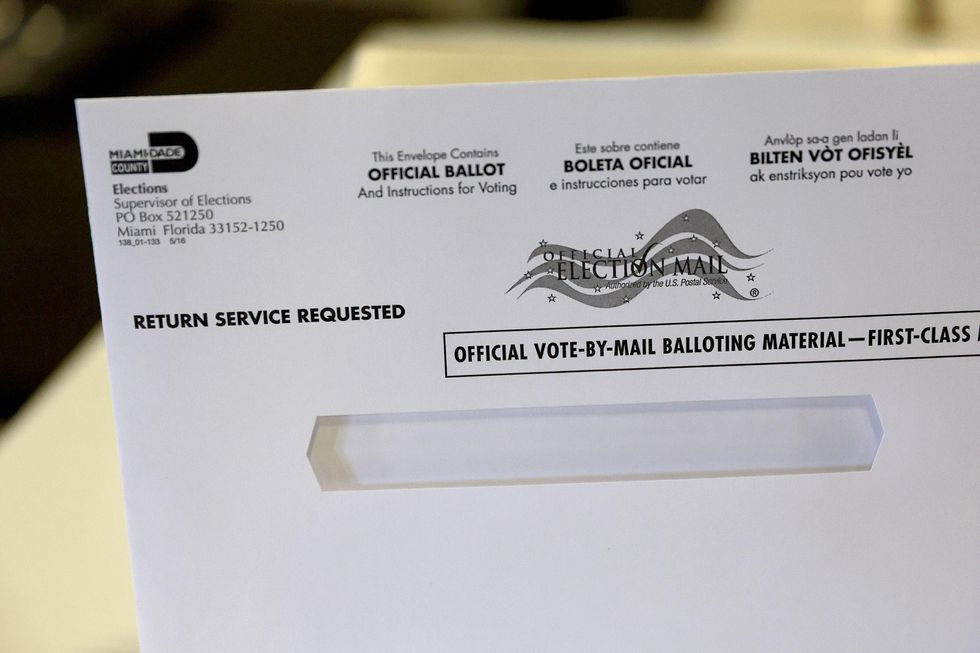 The Fulcrum's Kristin Shiuey is providing our readers with some of the critical information they need in order to participate in the 2022 election. First, she reviewed the process, followed by voter registration deadlines. This week, she organized all the deadlines for both requesting a mail-in (or absentee) ballot and then turning in those ballots.
Eight states currently mail ballots to all registered voters. So if you live in California, Colorado, Hawaii, Nevada, Oregon, Utah, Vermont or Washington you don't need to worry about requesting a ballot. (Although if you've moved to a new residence, you may need to update the state with your new address to ensure you receive your ballot.)
Of course, every state sets its own rules for election administration, meaning every state has its own deadlines. And that goes for both deadlines. In fact, some states even accept ballots after Election Day (as long as they've been postmarked on time).
So it can be quite confusing. And that's why Kristin built a handy chart to help find the deadlines in your state.
Additional reading: How to Help People Vote in the 2022 Midterm Elections (ProPublica)
Two-thirds of the members of Generation Z living in eight battleground states are motivated to vote this fall, and if they turn out at anything resembling that rate they could determine a number of races for governor, senator and House members.
Forty percent of people ages 18-24 said they "absolutely" will vote in the general election and 27 percent said they are "likely" to vote. The poll conducted for the left-leaning Voters of Tomorrow, surveyed Gen Z'ers in Arizona, Florida, Georgia, Nevada, North Carolina, Ohio, Pennsylvania and Wisconsin – which have some of 2022's most hard-fought battles for governor and the Senate.
"Young people are under attack from the far-right on so many different fronts — from abortion restrictions to book bans to gun violence –– and realize that this election could determine what rights we have going forward," said Jack Lobel, deputy communications director for Voters of Tomorrow.
And those states have been identified as among the places where young voters can have the biggest impact this year.
The latest episode of "Democracy Works" is a part of a series on the midterms organized by The Democracy Group podcast network. In this entry, they discuss centers on election administrators, who until recently had been the seemingly anonymous people who make sure elections are run fairly and with legitimacy. But now the people in those positions have become targets of the conspiracy theorists and members of the far right who shout about baseless claims of election fraud.
Jessica Huseman, the editorial director at Votebeat, says this happens far more often than most people realize.
Also in the news
Voting rights for former felons is 'really sacred stuff': Voting rights advocate (ABC News)
Videos Show Confusion as Florida Police Arrest People on Voter Fraud Charges (The New York Times)
Three weeks from Election Day, pre-election voting so far matches 2018's high levels (CNN)
Few election offices have implemented a key defense against hackers (The Washington Post)
Upcoming events
2022 Brown Democracy Medal Presentation - Penn State McCourtney Institute for Democracy - Oct. 20
Ukraine: What's Changed? - Network for Responsible Public Policy - Oct. 20
Declaration of Independents: Veterans Sound Off on Repealing Closed Primaries - Open Primaries - Oct. 21
Workshop: Crossing Party Lines in Real Life - Crossing Party Lines - Oct. 22
Social change through citizen initiatives - Soliya - Oct. 23
Unify Challenge - Unify America - Oct. 24
Dialogue Lab Leader Training - Ideos Institute - Oct. 24
Digital Advocacy: Social Media & Your Community - American Conservation Coalition - Oct. 24