Economy and infrastructure: "What about us?"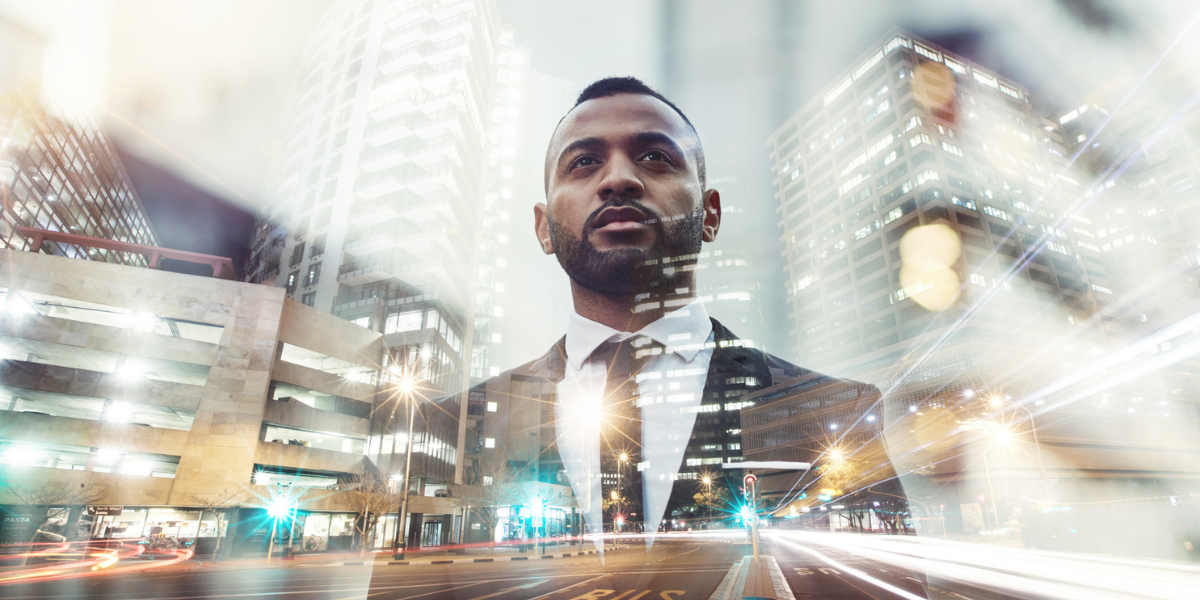 Getty Images
Dr. LaSheyla Jones, a grassroot urban planner, architectural designer, and public policy advocate specializing in implementing holistic approaches to address socially disorganized communities. She is a Public Voice Fellow through the OpEd Project.
As the White House, under the Biden-Harris Administration, touts an economic and infrastructure plan for Black Communities, many residents have found themselves marginalized by city highway designs that perpetuate inequality and hinder their quality of life. Communities are being redesigned without consideration of specific needs and values of disadvantaged individuals, perpetuating a cycle of city designs that disregards the concerns and aspirations of those whose circumstances often go unheard. This pattern leaves vulnerable populations wondering (to quote Michael Jackson's lyrics in "Earth Song"), "What about us?"

---
For example, my hometown of Dallas is now ranked among the least affordable cities for homebuyers, with rising housing costs relative to average income making homeownership unattainable for many in the southern sector of the city. Individuals with average income have to allocate 41.48 percent of their monthly earnings to housing expenses for a median priced home, highlighting the disparity between housing prices and stagnant wages that perpetuates the wealth gap. One complaint is the policy's emphasis on multi-family rental development over affordable single-family homes.
Sign up for The Fulcrum newsletter
Oak Cliff, one of the largest neighborhoods located in Southern Dallas and often intermingled with areas identified as minority dominant and economically underprivileged, has once again become prime real estate for those looking to capitalize during an era of extensive gentrification. The extensive history of Oak Cliff communities, dominated by people of color, have experienced population displacement by way of white flight, steering, and redlining in which Dallas Segregation Ordinances effectively created segregated areas that are still clearly divided to this day.
Decades later, decisions for disadvantaged communities prioritize the desires of the economically and politically powerful rather than addressing the needs of those affected by government misinformation and propaganda. Many of these minority (specifically Black) communities, once home to residents that had accomplished home ownership and economic stability have been subjected to heavy eminent domain proceedings by local government to support freeway infrastructures and public facilities at the detriment of local inhabitants. In essence, communities of color in these areas are under structural, economic, and political attack and have been targeted by developers and government entities, while being unprotected by government policies.
Residents in communities like this face restricted access to affordable assets that enable wealth accumulation, such as homes, due to policies that do not hold responsible entities accountable. A lack of economic resources like banks in areas, such as communities South of Interstate 30, has created significant obstacles, as decision makers implement policies that label certain communities "high risk" and thereby deny them access to vital resources.
As Kathryn Holliday, PhD notes, "Highway development proceeded in parallel with housing policies created by the Federal Housing Administration to undermine economic viability of minority neighborhoods." These systemic issues create bottlenecks and impede residents' ability to thrive and prosper.
The misconception is that minority communities should appreciate government interventions for revitalization without considering the evidence of resident displacement and lack of input from those affected.
In contrast, revitalization efforts in wealthier and non-minority communities are approached as collaborative partnerships that consider the input of all stakeholders. This inclusive approach supports sustainable development that aligns with residents aspirations.
The Biden administration's efforts to address systemic disparities in minority communities are commendable. However, it is crucial to recognize that investing in economic development and infrastructure without considering the true needs of residents and community members can be seen as irresponsible. Job creation is vital, but should empower disenfranchised communities to cultivate additional job prospects within minority communities.
U.S. government history demonstrates the significance of economic power. It is essential to adopt a holistic approach to urban development that encompasses people, structures, economics, transportation, and policy. Offering merely financial aid and constructing buildings will not suffice. We must strive for an inclusive approach that addresses the comprehensive needs of communities and ensures that the question, "What about us?" is intricately considered and answered.