Democratic senators seek $20 billion in election funding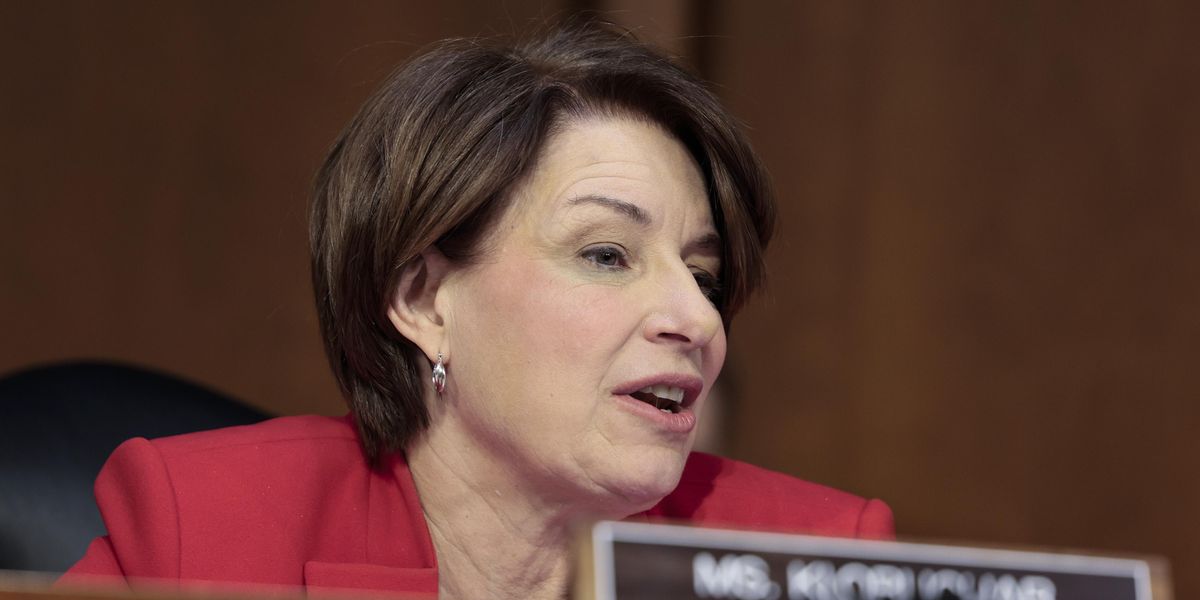 Anna Moneymaker/Getty Images
Democratic senators introduced a bill on Wednesday that would allocate $20 billion in federal funding for election administration. Like other election-related legislation offered over the past two years, it faces a difficult path to enactment.

The bill, sponsored by Amy Klobuchar of Minnesota and Elizabeth Warren of Massachusetts, would fund improvements to election management, poll worker training and the elimination of barriers to voting.
"Free and fair elections are the cornerstone of our democracy, but in recent years we have seen a barrage of threats seeking to undermine our elections. It is critical that we respond to these threats head-on by ensuring that state and local governments have the resources needed to strengthen the administration of our elections, protect election officials on the frontlines, and provide all eligible voters with the opportunity to make their voices heard," Klobuchar said.
---
The Minnesota Democrat has been a leading advocate for federal election reform and funding. In February, she led 23 Democrats in urging President Biden to designate $5 billion for election security and to prioritize funding for election administration in his fiscal 2023 budget. Biden in fact included $10 billion for election administration as well as $5 billion for the expansion of mail-in voting in the budget proposal released in March.
Sign up for The Fulcrum newsletter
Klobuchar chairs the Rules and Administration Committee, which held a hearing on the security of the 2022 election Thursday.
The bill mirrors the recommendations offered in a new report from the National Institute for Civil Discourse. Another report, the Election Infrastructure Initiative's "50 States of Need", however, goes much further. It calls for more than $50 billion over 10 years for states to improve election administration, equipment, cybersecurity, voter registration systems and post-election audits. Both reports emphasize not just increased funding but also a consistent flow of dollars to the state for election infrastructure.
If and when this bill comes up for a vote, it will likely face the same procedural barriers that have stopped other election reform bills in the Senate. Three bills – the For the People Act, the John R. Lewis Voting Rights Advancement Act and the Freedom to Vote Act – would have instituted changes to elections but were blocked by Republican filibusters in the Senate.
In 2017, Klobuchar teamed up with Republican Sen. James Lankford of Oklahoma on a bill to strengthen cybersecurity, but that also failed to pass. A 2019 bill focused strictly on election security passed the House but did not make it out of committee in the Senate.
But there have been a handful of bipartisan successes over the past 20 years. In 2002, Congress passed the Help America Vote Act, which provided federal funds for the improvement of election infrastructure and established the Election Assistance Commission. Since 2010, HAVA funds have only been appropriated twice. In 2018, a larger appropriations act included $380 million to increase the cybersecurity of voting systems. An additional $400 million in HAVA funds were appropriated in 2020 through the CARES Act to help state and local governments pay for additional costs caused by the Covid-19 pandemic.