Voting rights advocates claim multiple spots on 'top feminists' list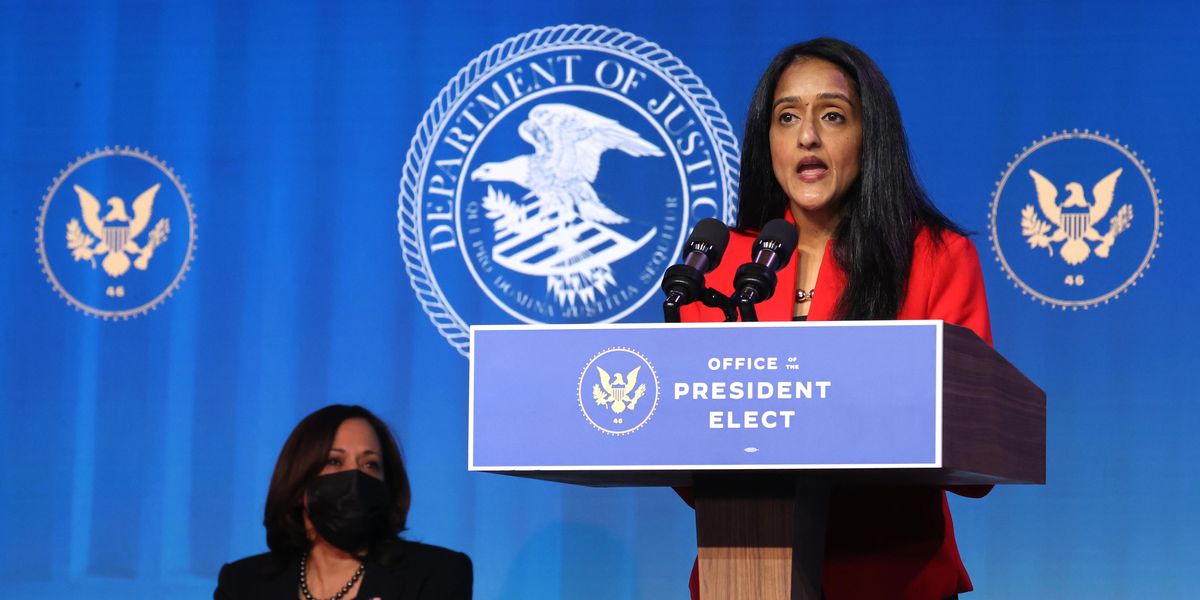 Chip Somodevilla/Getty Images
After it launched in the early 1970s, Ms. magazine became a leading voice in the fight for equal rights for women and other issues that came to define feminism. In 2020, equality at the ballot box became one of the leading issues for the media platform's editors.

So it's no surprise that the 2020 list of "top feminists" includes a number of women who played critical roles in the democracy reform movement. Here's a look at some of the women on the list.
---
Stacey Abrams
"Stacey Abrams was a powerhouse in the fight for fair elections this year. After the 2018 elections in Georgia were marred with controversy, voter suppression and disenfranchisement, Abrams founded Fair Fight, an organization dedicated to mobilizing voters, advocating for election reform, and educating voters about fair elections.
"During the 2020 elections, Abrams and Fair Fight played a pivotal role in grassroots organizing for Joe Biden, and proved to be major factors in Georgia's flipping blue for the first time since 1992. Abrams then presided over Georgia's Electoral College votes, and ... helped to lead a massive get out the vote effort on the ground in Georgia in thel... Senate runoffs on Jan. 5."
Michigan Gov. Gretchen Whitmer, Secretary of State Jocelyn Benson and Attorney General Dana Nessel
"Michigan officials Governor Gretchen Whitmer, Secretary of State Jocelyn Benson and Attorney General Dana Nessel found themselves at the center of an unwanted spotlight this year, after President Trump attacked 'those women from Michigan' after they had the audacity to ask the federal government for the medical supplies they needed to address the COVID-19 pandemic.
Sign up for The Fulcrum newsletter
"But despite Trump's condescension and belittling, Whitmer, Benson and Nessel made it clear that they would not back down from standing up for their state. They listened to public health experts and enforced COVID-19 safety restrictions, even as the Trump administration attempted to undermine their decisions, and right-wing terrorists attempted to kidnap Whitmer (which Trump refused to condemn).
"And they helped lead the movement for fair and secure elections this year, mailing absentee ballot applications to every registered voter in Michigan, greatly increasing voters' abilities to make their voices heard safely."
Kristen Clarke
"Kristen Clarke is the president and executive director of the National Lawyers' Committee for Civil Rights Under Law. She criticized the rushed confirmation of Justice Amy Coney Barrett, and pointed out that Justice Coney Barrett has repeatedly attempted to dismiss and avoid the issues of voter suppression and disenfranchisement, particularly of communities of color.
"In the lead-up to the 2020 election, Clarke raised awareness about voter suppression and fought for policies like absentee ballots that allowed voters to make their voices heard safely during the pandemic."
President-elect Joe Biden has selected Clarke to be assistant attorney general for civil rights.
Vanita Gupta
"Vanita Gupta is the president and CEO of The Leadership Conference on Civil and Human Rights. As a part of her "All Voting is Local" campaign, she worked with state legislators to expand voting options during the pandemic, fought against illegal voter purges, and registered and mobilized new voters.
"On top of fighting for a fair election, she also wrote about the unprecedented attacks on the 2020 census, and pushed for census integrity and accountability for the many communities of color that were missed or underrepresented."
Gupta has been nominated to be an associate attorney general in the Biden administration.
LaTosha Brown
"In 2016, LaTosha Brown recognized the importance of Black votes, particularly in the South, where traditionally red states have been slowly turning blue. She co-founded Black Votes Matter to mobilize Black voters and fight for policies like early voting and no ID requirements that expand access to voting rights.
"This year, the organization went town to town on a bus tour in several Southern states, partnering with local organizations, helping rural communities access ballots, and reminding Black communities of the power of their votes."