U.S. retains middle-of-the-pack freedom ranking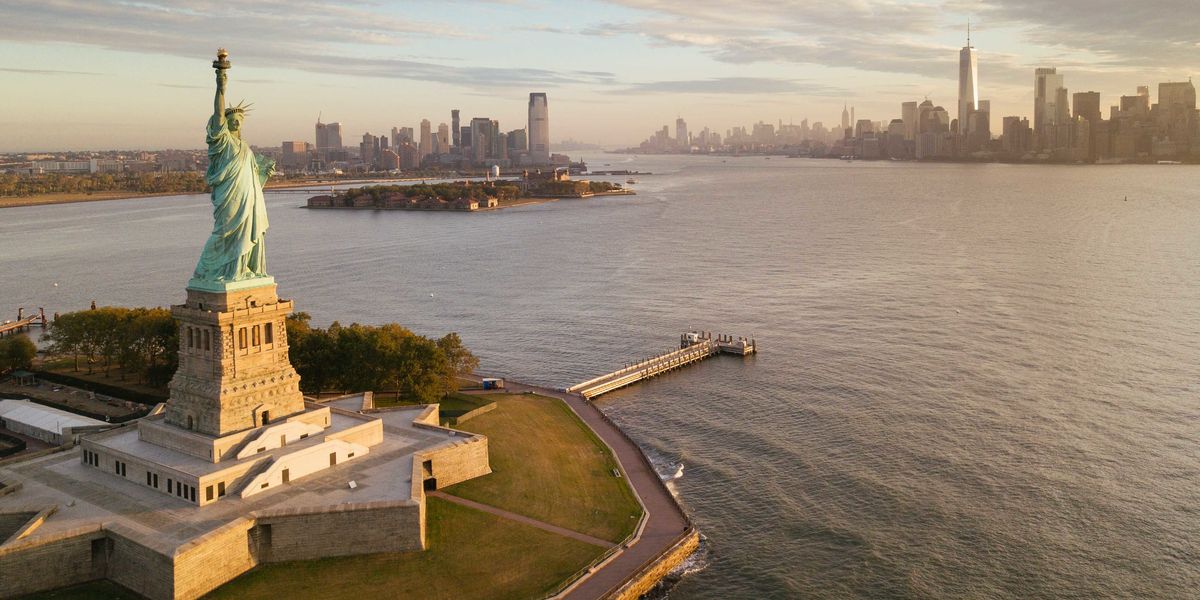 kyle reid/Getty Images
The good news for the United States in the latest survey of political freedom around the world: Things haven't gotten any worse. But the country remains mired in the middle tier of "free" countries when it comes to political rights and civil liberties.
The Freedom in the World 2020 report, produced by Freedom House, ranks the United States 53rd among 84 countries described as "free" (as opposed to "partly free" or "not free"), sandwiched between Slovakia and Belize. The previous edition put the country just one notch better, in 52nd place, although the nation's overall score was the same both years.
---
As in 2019, the report blames the nation's overall decline on the Trump administration, accusing it of failing to emphasize democracy and human rights in its foreign policy.
"Balancing specific security and economic considerations with human rights concerns has been difficult for every administration, but the balance has grown especially lopsided of late," the report states, continuing:
"This problem has been compounded by efforts to undermine democratic norms and standards within the United States over the past several years, including pressure on electoral integrity, judicial independence, and safeguards against corruption. Fierce rhetorical attacks on the press, the rule of law, and other pillars of democracy coming from American leaders, including the president himself, undermine the country's ability to persuade other governments to defend core human rights and freedoms, and are actively exploited by dictators and demagogues."
Sign up for The Fulcrum newsletter
Freedom House scored countries in 25 categories, each worth up to 4 points. The United States received a total score of 86, earning 3 or 4 points in every indicator but one: whether "laws, policies, and practices guarantee equal treatment of various segments of the population."
On that marker, the United States received only 2 points, noting that "women and some minority groups continue to suffer from disparities on various indicators, and a number of recent government policies have infringed on the fundamental rights of refugees, asylum seekers, and immigrants."