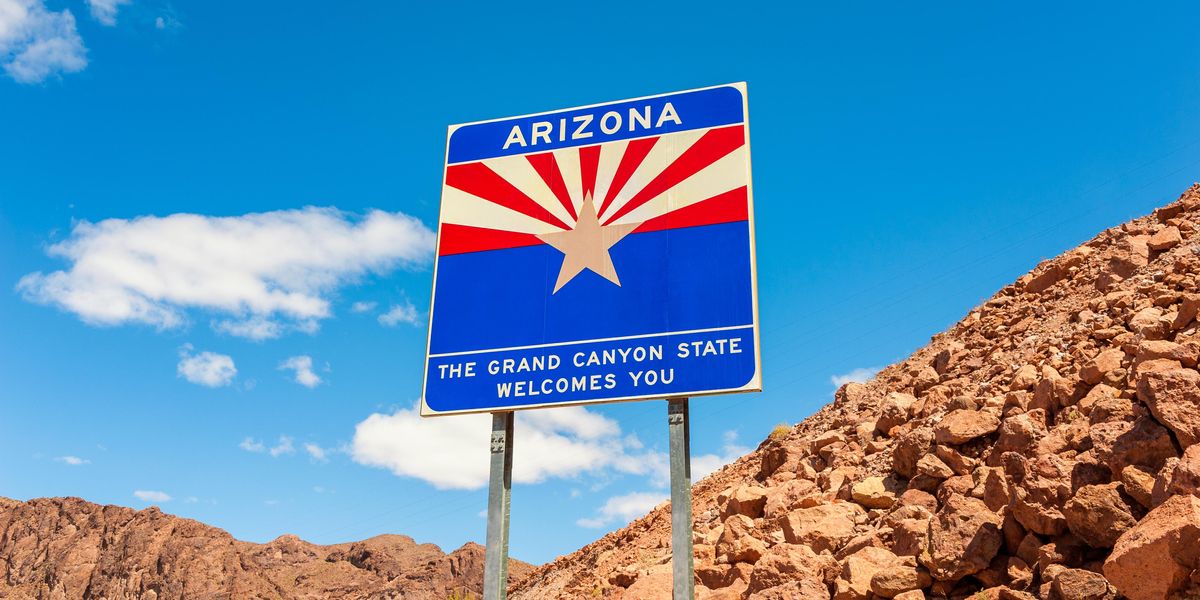 Allard Schager/Getty Images
The Fulcrum is debuting a new feature, summarizing the latest legislative activity affecting voting and elections. This weekly update is powered by the Voting Rights Lab. Sign up for VRL's weekly newsletter here.

The Voting Rights Lab is tracking 2,363 bills so far this session, including 548 bills that tighten the rules governing voter access or election administration and 1,062 bills that expand the rules.
The biggest action last week took place in Georgia, where an elections omnibus bill passed the House and is expected to be heard in the Senate Ethics Committee this week, and Arizona, where 11 bills died on the Senate floor last week, the most during one session in recent history.
Looking ahead: A new pro-voter package of bills may be introduced in Michigan this week. In Missouri, the House Committee on Elections and Elected Officials will hear bills requiring ballots to be counted by hand and modifying the requirements for votes necessary to implement a constitutional amendment.
Here are the details:
---
Georgia omnibus crosses over to the Senate.H.B. 1464 – which would allow for public ballot inspections, limit private donations for election administration, establish strict chain-of-custody requirements for ballots (voted and unvoted), amend the number of voting booths to at least one per 250 voters, and allow the Georgia Bureau of Investigation to look into claims of election fraud without a referral from state election officials – passed the House and is expected to be heard in a Senate committee this week. H.B. 1464 builds on Georgia's elections overhaul in 2021, which significantly limited ballot drop boxes and led to the state's current attempts to take over Fulton County elections.
Sign up for The Fulcrum newsletter
Restrictive bills die in Arizona Senate floor vote. Eleven restrictive election bills died last week. A few bills did pass the floor vote, including a bill that would make it easier for people who receive mail ballots but do not return them to cast regular ballots in person. VRL is still watching bills that would require documentary proof of citizenship for voter registration, limit the use of drop boxes, and limit early voting on the last weekend before Election Day.
Three election bills sent to Utah governor. The Utah Legislature passed three election bills last week, including legislation that requires at least one drop box per municipality, prohibits the use of private donations to fund elections, and expands the protections of the voter address confidentiality program. The governor has until Thursday to sign these bills.
Michigan Democrats announce expansive election bills. Democrats announced a package of bills they intend to introduce, including a push for nine days of early voting and notification to voters of signature issues on mail ballots and applications.
Texas ballot rejections disproportionately affected Black voters. In the state's primary election held earlier this month, portions of Harris County with large Black populations were 44 percent more likely to have ballots rejected than heavily white areas. Over 18,000 voters in the state's largest counties (by population) – and majority-Black counties – had their mail-in ballots rejected this year as a result of legislation passed last year.
Arkansas judge enjoins restrictive voting laws. In a lawsuit filed by plaintiffs including the League of Women Voters and Arkansas United, a judge found that four laws passed in 2021 placed unconstitutional burdens on voting. The court also found that the defendant's concerns about election integrity and insecurity were based entirely on conjecture and speculation.