Gerrymandering is alive and well in much of the U.S.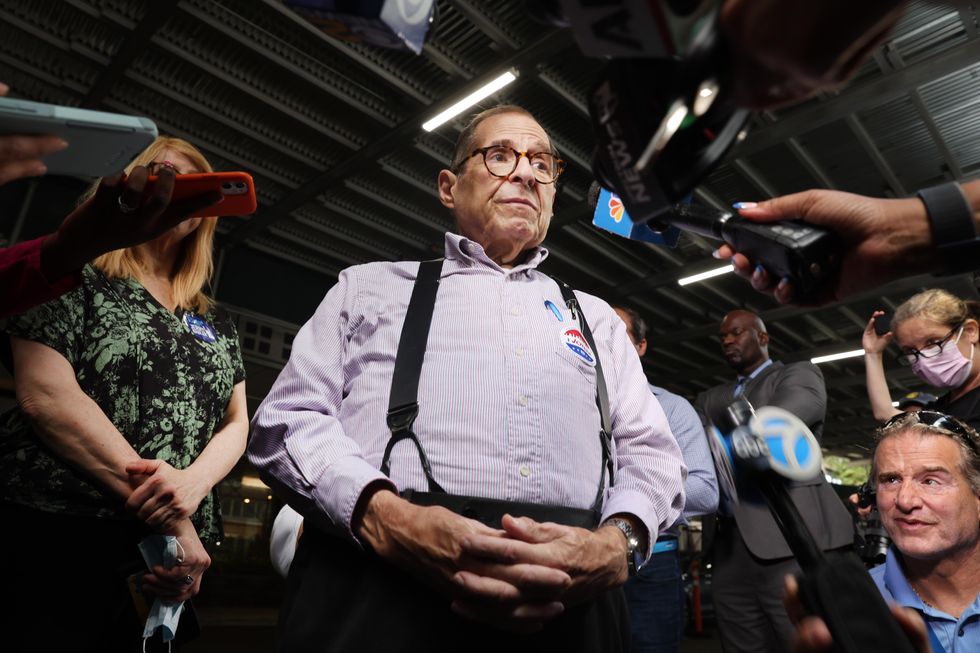 While a handful of states moved to independent redistricting commissions to draw new congressional and state legislative maps prior to the 2022 elections, partisans continue to own the process in most of the country.
And that means about 90 percent of congressional elections will be decided before anyone casts a vote in the general election.
According to the election analysts at FiveThirtyEight, only 40 of the 435 House seats are considered highly competitive (six fewer than under the previous maps), with Republicans comfortably in control of 208 districts, leaving 187 for Democrats.
So, not much for the voters to decide this year or, in fact, this decade, as The Fulcrum's Kristin Shiuey reports in the first of her two-part series on the impact gerrymandering has on this year's elections.
For the second half of her reporting, Kristin reviewed the history of Supreme Court cases and legislative activity related to gerrymandering. For decades, the justices ruled that partisan and racial gerrymandering were violations of the Constitution's equal protection clause and therefore subject to judicial review in federal courts.
But that changed this century, when a majority of the court decided they had no standing to rule on partisan gerrymandering and handed responsibilities to the states. They also struck down a key provision of the 1965 Voting Rights Act, saying states with a history of racial discrimination were no longer requried to get approval from the federal government before changing election laws.
As The Fulcrum has documented, legislative efforts to restore "preclearance" and take other steps to ban gerrymandering have repeatedly run into the procedural roadblock known as the Senate filibuster.
More than 100 organizations are working to improve democracy, either by making structural changes or reducing political polarization in America. (Many of them are members of The Fulcrum's parent, the Bridge Alliance.)
One of the most prominent organizations – the one that counts people like Jennifer Lawrence, Ed Helms, Michael Douglas, Omar Epps and Katy Perry among its roster of activists – turned 10 this year. RepresentUs celebrated the milestone by releasing a report recapping the 161 successful reform campaigns it has led or contributed to over the past decade.
What began as a two-person operation and had its first victory in Tallahassee, Fla., is now a 60-person operation participating in reform campaigns all across the country.
"Democracy is facing dark times so our work is more urgent than ever," RepresentUs CEO Joshua Graham Lynn told The Fulcrum's David Meyers. "The RepresentUs vision is, what does it take to make America the world's strongest democracy by 2050?"
Your take: Is all corruption equal?
Much of the news we consume focuses on the hypocrisy and corruption of "the other side." As if corruption and hypocrisy doesn't exist everywhere. Someone mentions top secret documents at Mar-a-Lago, and another brings up Hillary Clinton's emails. One of us talks about the insurrection, the other Black Lives Matter riots.
This tit-for-tat game keeps us distracted from dealing with corruption. So we ask you, is all corruption equal? Send your take to Debilyn Molineaux today, by noon ET. Select responses will be published Friday.
Tim Miller, a former Republican operative who is now a prominent voice in the conservative "Never Trump" movement, joined the latest episode of "Politics is Everything" to talk about how to reverse the rage machine he helped create. (The discussion also delves into his book "Why We Did It: A Travelogue from the Republican Road to Hell," which aims to explain why Republican politicians who knew better went along with Donald Trump.
Also in the news
New Jersey seeks to pass its own Voting Rights Act (WHYY)
Voting rights groups sue to block Missouri's new voter ID law, claiming it's unconstitutional (KCUR)
Court: Mississippi can continue blocking felons from voting (Associated Press)
Judge poised to allow help for disabled Wisconsin voters (Associated Press)
Upcoming events
Polarization Past and Present: What's Changed? What's Possible? - Network for Responsible Public Policy - Aug. 25
Depolarizing Conversations About Race & Public Policy - Braver Angels - Aug. 27
Workshop: Talking Politics – CPL 101 - Crossing Party Lines - Aug. 27
Teachers Unions: What's At Stake For You? - Crossing Party LInes - Aug. 28