High hurdles for an Ohio referendum to make voting much easier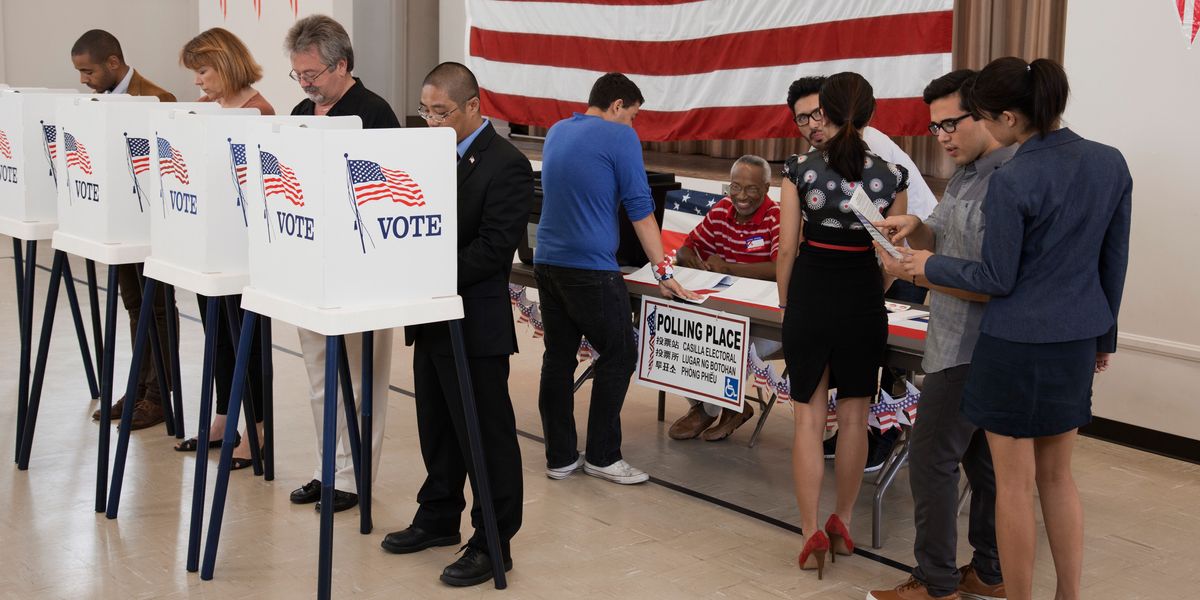 Hill Street Studios/Getty Images
The push to put a broad easing of ballot access before Ohio voters this fall has suffered a big setback: Their sweeping proposal has been chopped into four pieces by the Republicans in charge of the process, quadrupling the proponents' signature-gathering work and potentially diluting momentum for their cause.

Ohioans for Secure and Fair Elections, the coalition of mostly left-leaning groups promoting the referendum and spearheaded by the state's branch of the American Civil Liberties Union, says it will appeal to the state Supreme Court to keep the package intact.
The groups say their aim is to boost turnout starting in 2022 in one of the nation's most populous political battlegrounds, which has been tilting from true purple toward a more Republican red in recent years.
---
The Ohio Ballot Board voted Monday, with the three GOP members in favor and the two Democrats opposed, to divide the single proposal into quarters — one about election procedures, one on voter registration, a third on the rights of disabled citizens and the last mandating post-election audits of the returns. The board concluded that's what's required under a state law that says proposed constitutional amendments put before the electorate must be confined to a single topic.
Sign up for The Fulcrum newsletter
"To take a very large idea like 'every eligible voter should be able to cast a ballot in a convenient and efficient way,' that's something, that's something we can all get behind, but to say that's a single subject or purpose is a stretch," GOP Secretary of State Frank LaRose had argued.
Proponents said that was a subterfuge. "It's a strategic move on the part of the Republican Party to, you know, put the kibosh on this," asserted Don McTigue, a lawyer for the coalition.
Ohioans for Secure and Fair Elections, which had already collected petition signatures for the original proposal, must now collect at least 1,000 more on each of the four proposed amendments to be considered by the Ballot Board again. If its appeal is unsuccessful, the coalition would have until July 1 to collect 443,000 signatures from registered voters on each of the four proposals.
Central parts of the package would add Ohio to the roster of 16 states where eligible residents are automatically registered when the do business with the motor vehicle bureau; would permit registration and balloting on Election Day, like 21 other states; and would guarantee four weeks of in-person early voting.