Automatic voter registration continues to boost Georgia's numbers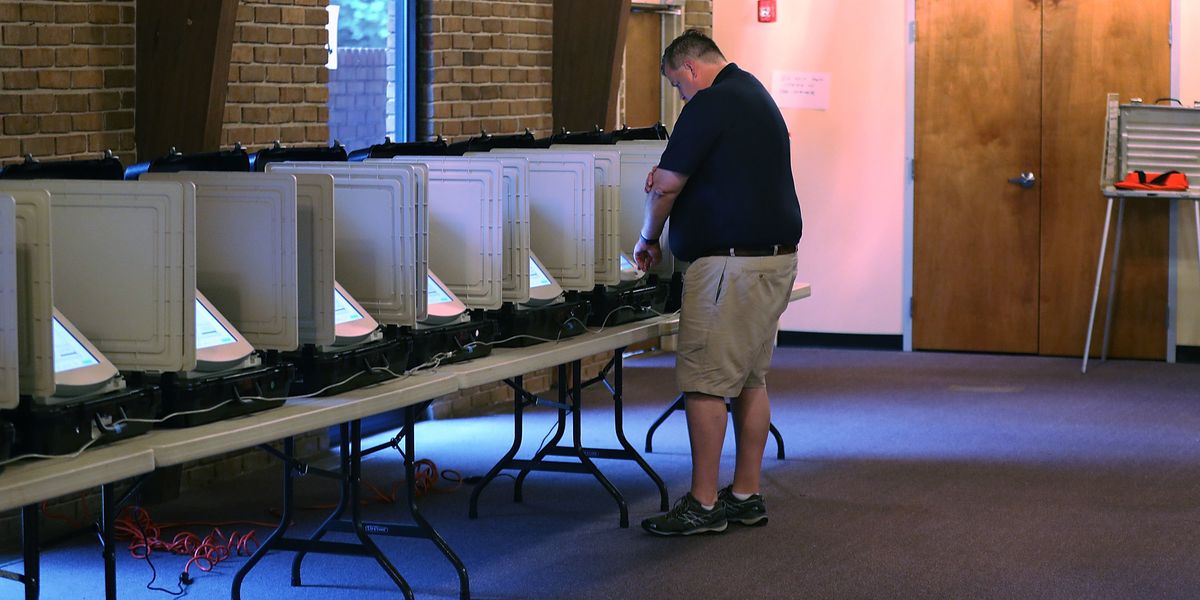 Joe Raedle/Getty Images
Another 310,000 voters have been added to the rolls in Georgia so far this year, the state says.

It's a sign that one of the most widely hailed ways for expanding turnout, automatic voter registration, is working exceptionally well in one of the emerging electoral battlegrounds of the coming decade.
Georgia is among the 18 states (plus the District of Columbia) that have created so-called AVR, all in this decade, and the result in the Peach State seems to be more new potential voters than in any of the other states. The Brennan Center for Justice, which promotes easier ballot access, says the rolls expanded from 6 million when the law took effect in 2016 to almost 7 million at the time of the 2018 midterm — estimating that as a 94 percent increase above what would have been expected without the new law. All the other sates saw the rolls swell after AVR, but no other state came close to Georgia's boost, the progressive advocacy group says.
---
Fair Fight Georgia, the progressive group launched by Democrat Stacey Abrams after her bid to become the nation's first black female governor helped produce that surge, says this year's registrations bode especially well for her party. The group estimates the new voters are 47 percent non-white and 45 percent younger than 30, with most living in cities and suburbs.

Sign up for The Fulcrum newsletter
If the trend continues, it could mean almost three-quarters of a million new voters in Georgia by November 2020, when both of the state's Senate seats will be on the ballot and a potentially decisive 16 electoral votes will be up for grabs in the presidential election. Last year only 55,000 votes separated Abrams from the winner, Republican Brian Kemp. The GOP has not lost a statewide race since 2006.
The AVR system in Georgia is like those of most states that use it: The Department of Driver Services transfers information about the newly licensed into the secretary of state's database that enrolls new voters. Except for new drivers who opt out, they become registered voters as soon as their eligibility is confirmed by the secretary of state.
All states would have to use such a system under HR 1, the comprehensive political process overhaul passed by the Democratic House this year but sidelined by the Republican Senate.