King Charles: His long wait is over. Is real change on the way?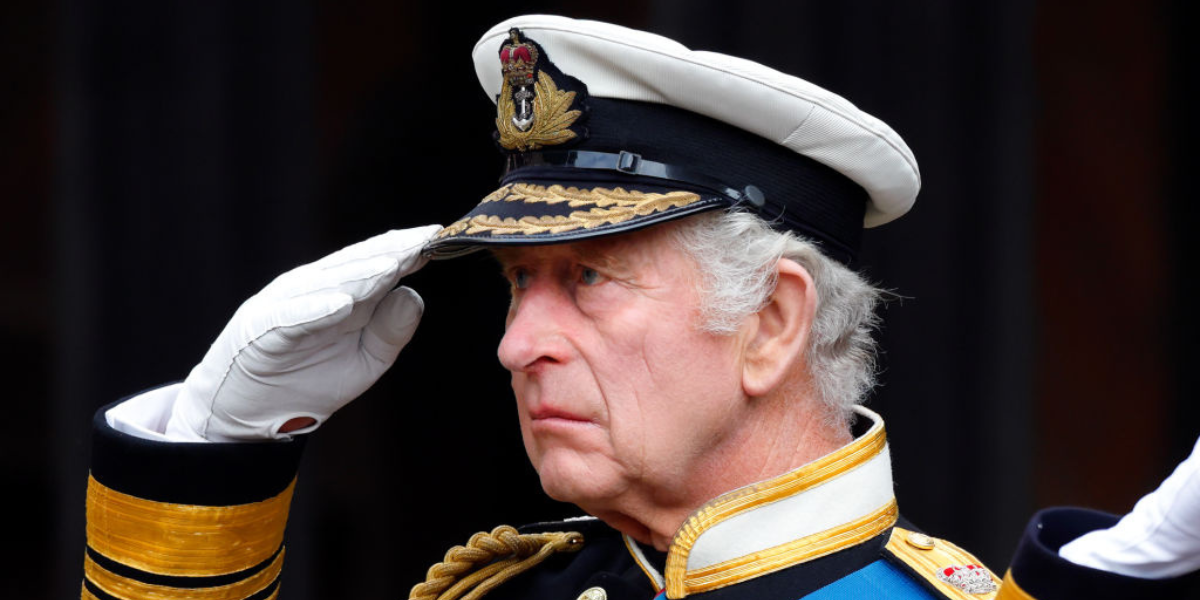 Photo by Max Mumby/Indigo/Getty Images
Richard Davies is a journalist and podcaster. He runs the podcast consultancy, DaviesContent and co-hosts "How Do We Fix It?" and "Let's Find Common Ground".
You could be forgiven for thinking that this weekend's coronation of King Charles III will be a right royal yawner. But history's judgment could prove to be quite different.
---
As usual with great royal spectacles, Saturday's lavish occasion will be full of pomp and ceremony. The soaring setting itself is remarkable. During a recent month-long stay in London, I spent several happy hours at Westminster Abbey, the one-thousand-year-old site of countless coronations of kings and queens. The Abbey is brimming with history and the greatest of all examples of Britain's long and layered history.
Prince Charles himself has been described as stiff, formal, and awkward. He certainly waited long enough to take over the job from his "mum". But friends say he has a lively mind and a wry sense of humor. Charles may also be the UK's most seasoned diplomat.
The new King speaks several foreign languages. A recent visit to Germany was widely viewed as a resounding success. He personally knows more international leaders than almost anyone else.
The King may well help his small island nation continue to punch above its weight. At the coronation alongside foreign royals and British political leaders will be EU President Ursula von den Leyen, French President Emmanuel Macron and other top officials. Press reports in the UK suggest that Charles will play a leading role in healing the UK's toxic relations after Brexit.
Sign up for The Fulcrum newsletter
Americans may be bewildered at the relevance of the monarchy in modern times. The US media have recently played up reports of discontent and doubt. But the great problem for British republicans is the issue that dogs so many radical reformers: Once you tear down the monarchy and all of its traditions, who would you replace them with?
A directly-elected regime could end in tatters, as we saw last year with the demise of Boris Johnson— once the UK's most popular politician.
This is not to say that the British are impervious to change. During the four decades since I last lived in London, the city has become brighter, less polluted and quieter with greater prosperity and racial diversity. A visit to several of the most prestigious law courts revealed that more than half of today's up-and-coming solicitors and barristers are women.
The city's skyline and infrastructure underwent more alternations than either New York or Washington, D.C. London's beautiful parks and efficient public transportation system would be the envy of any large U.S. city. Careful planning has helped bring a sense of order and shared pride in many public spaces.
Without doubt, the ill-advised Brexit break-up with Europe seven years ago has taken its toll on the economy. Growth has slowed to a crawl. According to the UK government's Office for National Statistics, the UK remains the only nation in the Group of Seven large industrial economies that has yet to fully recover its lost output during the COVID pandemic. Trade with the EU— still its largest trading partner— has fallen in recent years. Red-tape faced by businesses is considerably worse since the UK left the European single market and customs union.
But Brexit has not been the disaster that some EU "remainers" had forecast. The view south from Parliament Hill on Hampstead Heath revealed clusters of cranes at large building projects in several parts of the great city.
Perhaps in the old days London had more character and chaos. I went to two soccer games in April (the rest of the world calls the game football), and witnessed a few striking differences.
Today's fans at both Loftus Road, home of Queens Park Rangers, and the mammoth new stadium built for Tottenham Hotspurs, were mostly good-humored and polite. Both games were family-friendly events. Beer is no longer drunk in large amounts in the stands and smoking is now banned. The most passionate supporters still sing and chant. But the old hordes of English football hooligans belong more to the storied past than the (mostly) stable present.