Meet the reformer: Khalid Pitts, making a fresh career switch into the fix-the-system world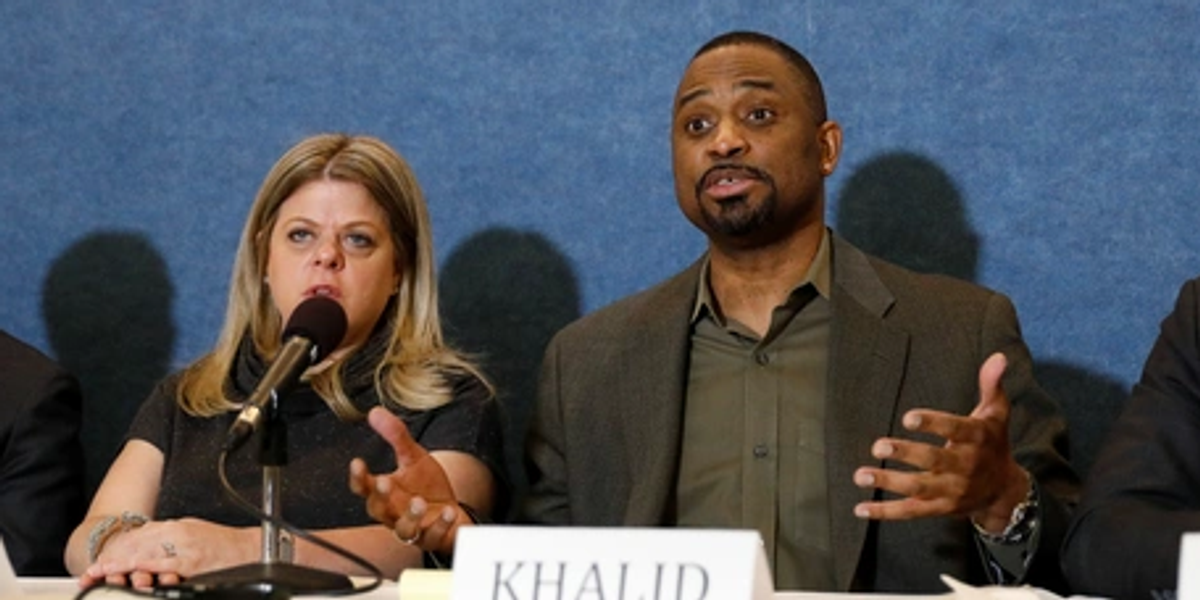 Khalid Pitts
This month Khalid Pitts became executive vice president for policy and programs at FairVote, one of the most visible advocates for more ranked-choice voting, multimember legislative districts and other election system reforms. It's a sharp turn in a diverse two-decade career, most recently with six years at the political consulting firm Democracy Partners. Over the past decade he's also held sometimes overlapping roles during the past decade as the Sierra Club's political director, senior lobbyist for the Service Employees International Union and president of USAction, a coalition of progressive community organizing groups. He remains co-owner of the Cork Wine Bar and Market in Washington, where he's made one run for office — losing a city council race six years ago. His answers have been edited for clarity and length.

What's the tweet-length description of your organization?
FairVote is helping lead the way in opening more access to our democracy, reforming our electoral system and moving us a step closer to our country becoming that more "Perfect Union" we all strive for.
---
Describe your very first civic engagement.
I worked a mimeograph machine to print campaign flyers for Coleman Young, who was elected the first African-American mayor of Detroit in 1973. Yes, a mimeograph machine. I was very young!
Sign up for The Fulcrum newsletter
What was your biggest professional triumph?
I have a master's degree in public health and serve on the executive board of D.C.'s Health Benefit Exchange, so health care is something extremely important to me. I would have to say the biggest triumph was co-founding and leading HCAN, or Healthcare for America Now, a national coalition that grew in two years to more than 1,000 organizations and played a central role in helping enact the Affordable Care Act a decade ago.
And your most disappointing setback?
I got my start in national politics in 1999 at the Coalition to Stop Gun Violence and am still working for that goal. The failure by Congress to revive the ban on some assault weapons, which expired 16 years ago, is a travesty. And so is the fact that we still lack a comprehensive national approach to reducing gun violence.
How does your identity influence the way you go about your work?
I am an African-American male and a "girl dad." I have tried to be an active participant in breaking down barriers that unfortunately still surround national policy and political discussions.
What's the best advice you've ever been given?
My dad told me many, many years ago that what matters much more than how you say "hello" is how you say "goodbye."
Create a new flavor for Ben & Jerry's.
Michigan Black Cherry. I'm from Detroit and the beauty of the upper part of Michigan's lower peninsula, where many of the state's fabled fruit orchards are, is breathtaking in its natural splendor.
What's your favorite political movie or TV show?
"Do the Right Thing," Spike Lee's classic 1989 film exploring the racial tensions in one Brooklyn neighborhood.
What's the last thing you do on your phone at night?
I have been playing a game called Dragonville with my son, so I check my nesting eggs.
What is your deepest, darkest secret?
I am a closeted — well I guess this means I'm closeted no more — fan of Dungeons and Dragons. So on Saturdays, I play Dungeon Master for my son and his fourth-grader friends.