Nebraska Republicans push for voter ID law
https://twitter.com/saramswann?lang=en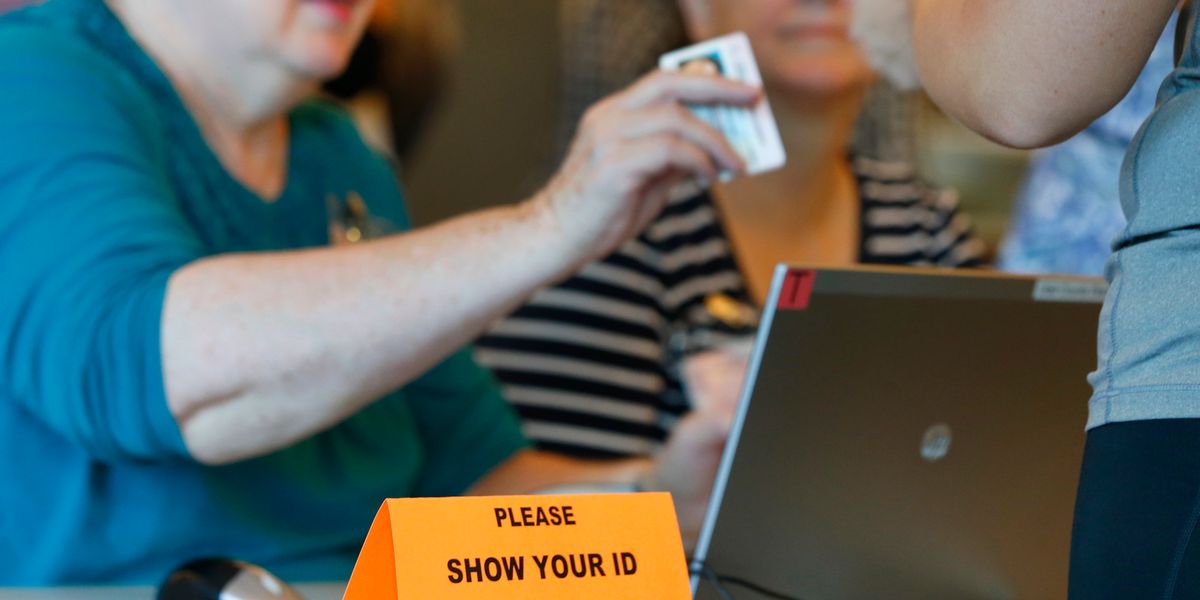 George Frey/Gettty Images
Republican lawmakers in Nebraska want to require all voters to show valid identification before accessing the ballot box.

The legislation, introduced last week, would amend the state's Constitution to require poll workers to review photo IDs to verify each person's identity before allowing them to vote. If passed by the Republican-controlled, unicameral Legislature, the provision would then be posed to voters on the ballot this November.
The lawmakers behind the bill say it will protect Nebraska against potential voter fraud, preserve each citizen's right to vote, modernize the state's election infrastructure and ensure the integrity of elections. Seven other states have strict photo ID laws like the one being considered in Nebraska.
---
Overall, 34 states require or request voters to show some form of identification at the polls. Recently, a federal judge temporarily blocked North Carolina's voter ID law, citing the state's "sordid history of racial discrimination and voter suppression."

Those who oppose photo ID requirements say it places an unnecessary burden on voters and restricts their right to vote. Proponents see it as a way to prevent fraudulent voting and increase public confidence in the election process.
GOP state Sen. Andrew La Grone, who introduced the bill, said he believes a majority of Nebraskans support requiring a photo ID to vote. So far, 14 Republican lawmakers have co-sponsored the bill.