Citing history of racial discrimination, judge blocks North Carolina voter ID law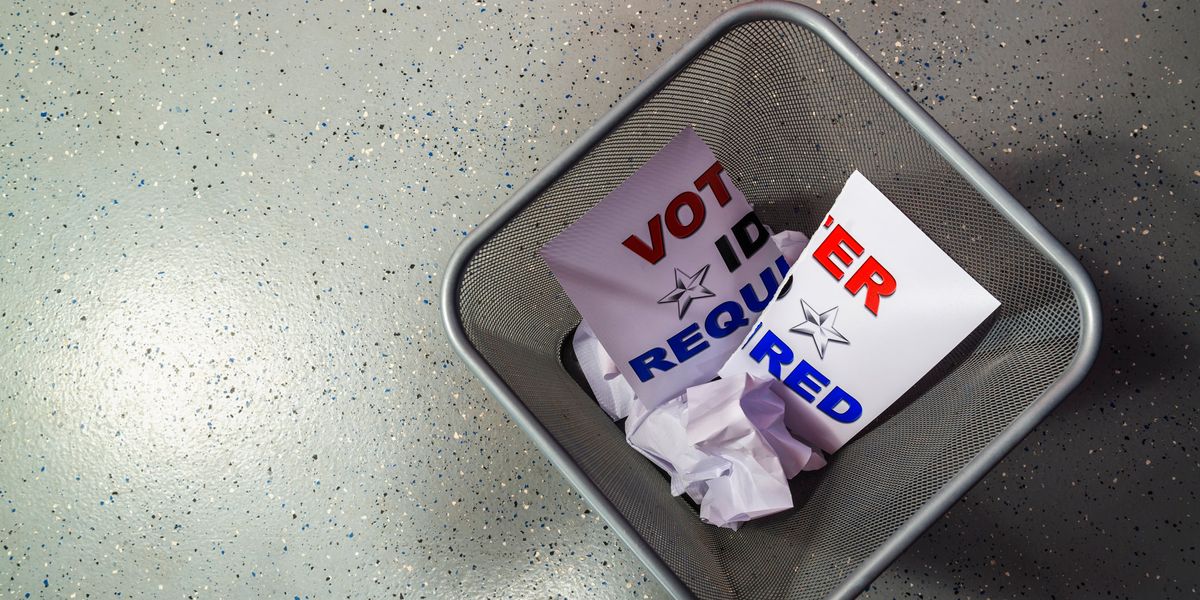 Getty Images
A federal judge has blocked implementation of a new voter identification law set to go into effect in North Carolina, claiming Republican state legislators who authored the bill were intending racial discrimination.

U.S. District Judge Loretta Biggs noted in her ruling on Tuesday that North Carolina "has a sordid history of racial discrimination and voter suppression stretching back to the time of slavery, through the era of Jim Crow, and, crucially, continuing up to the present day."
Biggs blocked use of the voter ID requirement until there is a trial. That, in effect, means North Carolina voters won't have to present an ID when they vote in the state's March 3 primary elections.
---
North Carolina voters approved a ballot measure in November 2018 requiring voters to produce an ID when they cast their ballots. The GOP-controlled Legislature passed a bill the next month to implement the ballot measure. It was vetoed by the Democratic governor, Roy Cooper, but the Legislature overrode the veto.
The North Carolina State Conference of the NAACP and several local NAACP chapters immediately filed a federal lawsuit challenging the law and asking for an injunction to block its implementation.
Biggs ruled that the same GOP state legislators who were behind earlier voter ID legislation that a federal appeals court found was intended to discriminate against black voters were involved in the most recent voter ID law.
Sign up for The Fulcrum newsletter
She concluded that there was enough evidence that the new law, "like its predecessor, was imbued with discriminatory intent."
Because North Carolina has a history of discrimination, parts of the state had been subject to restrictions under the federal Voting Rights Act. Any changes to voting systems were required to receive advance approval, called "preclearance," by a federal judge or the Justice Department.

But that preclearance requirement was struck down by the Supreme Court in a landmark 2013 ruling. The court found that the evidence used to justify the preclearance requirement was out of date.