Nichelle Nichols, Lt. Uhura on 'Star Trek,' dies at 89
https://twitter.com/davidlnevins?lang=en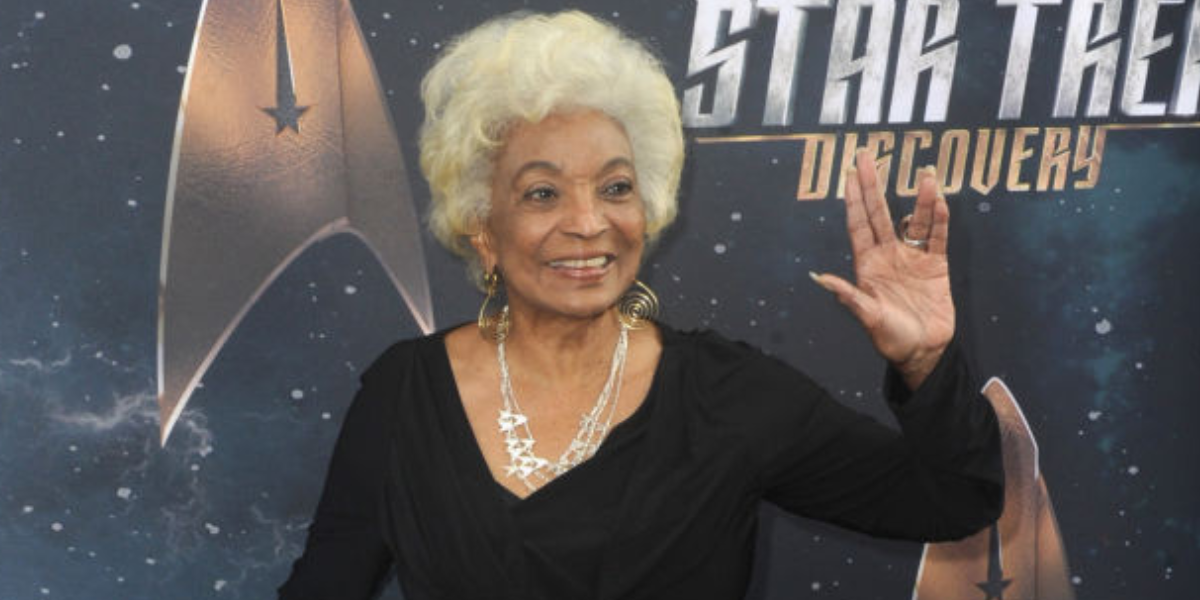 Albert L. Ortega/Getty Images
At the age of 89 actress and singer Nichelle Nichols, best known as Star Trek's communications officer Lieutenant Uhura, died Saturday night in Silver City, New Mexico.
Nichols is best known for playing Lieutenant Nyota Uhura on the original "Star Trek" television series. As the first Black woman to play a leading role on 1960s TV, her character was inspirational to many.
---
Before Ms. Nichols' trailblazing role in "Star Trek", Black female actors of the time were most often relegated to playing the part of maids or other racist roles.
Ms. Nichols was an active civil rights advocate, and like many Black actors of her time her voice was also heard off the screen on issues important to her. In 1977, four years after the last Apollo moon mission, Nichols challenged NASA to recruit more women and minorities.
NASA Administrator Bill Nelson remembered Nichols in a statement:
"Nichelle Nichols was a trailblazing actress, advocate and dear friend to NASA. At a time when Black women were seldom seen on screen, Nichelle's portrayal as Nyota Uhura on Star Trek held a mirror up to America that strengthened civil rights," said Administrator Bill Nelson. "Nichelle's advocacy transcended television and transformed NASA. After Apollo 11, Nichelle made it her mission to inspire women and people of color to join this agency, change the face of STEM and explore the cosmos. Nichelle's mission is NASA's mission. Today, as we work to send the first woman and first person of color to the Moon under Artemis, NASA is guided by the legacy of Nichelle Nichols."
Sign up for The Fulcrum newsletter
Many NASA engineers attribute their interest in space to Ms. Nichols. Tracy Drains is one whose job literally "goes where no one has gone before" in the groundbreaking work she does as a design engineer for NASA.
Throughout the history of our nation pop culture has played an important role in changing what is accepted in society and in 1968, Nichols made headlines when Uhura shared an intimate kiss with Captain James T. Kirk (played by William Shatner) in an episode called "Plato's Stepchildren." At that time their interracial kiss on the lips was revolutionary.
Ms. Nichols legacy will continue through her foundation that she established to assist young people in arts and sciences and assists other organizations to provide them a helping hand.
She will forever inspire people to boldly go and discover their dreams.