Partisan bias divides news consumption for Americans
https://twitter.com/davidmeyers?lang=en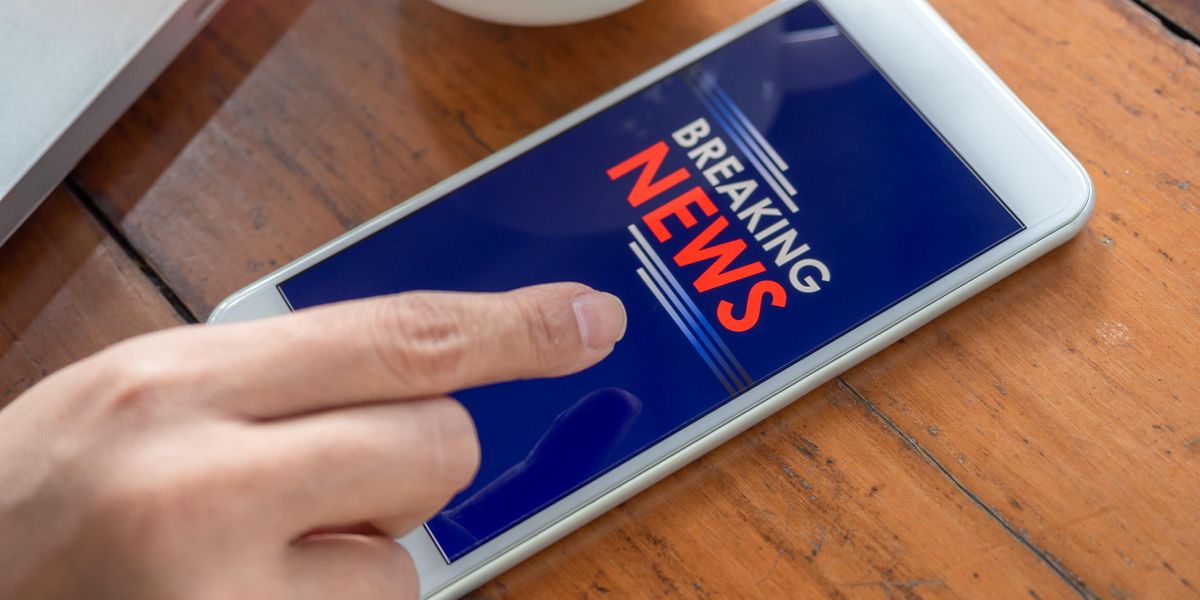 Techa Tungateja/EyeEm/Getty Images

The partisan divide over media consumption habits means Americans are getting vastly different messages about what's important, according to new polling.

Morning Consult and Politico asked Americans how much they have seen, read or heard about a number of issues that have been in the news in recent weeks, and the results clearly show partisan biases.
---
For example, pollsters asked people about Ginni Thomas, the wife of Supreme Court Justice Clarence Thomas, texting Donad Trump's chief of staff regarding efforts to overturn the 2020 presidential election. Thirty-six percent of Democrats said they had heard a lot about the story, compared to just 12 percent of Republicans. More than a one-third of Republicans said they had seen "nothing at all" about it.
Justice Thomas, a conservative, was the only member of the Supreme Court to disagree with a decision denying Trump's effort to block an investigative committee from receiving materials related to the Jan. 6, 2021, insurrection at the Capitol. Some people on the left have called for Justice Thomas to recuse himself from relevant cases.
According to Media Matters, a liberal media watchdog, Fox News gave minimal coverage during the early days of the story.
On the other hand, 62 percent of Republicans said they had heard "a lot" or "some" about federal investigators stepping up their probe into President Biden's son, Hunter. Only 45 percent of Democrats said the same.
Sign up for The Fulcrum newsletter
Hunter Biden is being investigated for money laundering and tax violations connected to his foreign business involvement beginning when his father was vice president.
"We heard a lot about collusion during the Trump era, but the real collusion happened between broadcast, print and social media all working together to either squash or dismiss the Hunter Biden laptop story," Fox News commentator Joe Concha wrote in The Hill.
But a Hunter Biden story went the opposite way as well. At the end of March, Trump called on Russian President Vladimir Putin to release any information he has on the Biden family, even while Putin is waging an unprovoked war on Ukraine, where he has been accused of war crimes.
Twenty-six percent of Democrats, and 15 percent of Republicans, said they had heard "a lot" about the story. A little more than one-third of each party said they had seen "some" news about it.
There was a far bigger divide on a different story involving Trump. In late March, a judge said it is "more likely than not" that Trump committed federal crimes in an effort to obstruct the transfer of power following his loss in 2020.
Two-thirds of Democrats had heard about this story, including 29 percent who said "a lot." On the other hand, only 8 percent of Republicans had heard "a lot" and 32 percent had seen or heard "some." Another third of Democrats said they hadn't heard anything about the story.
The survey was conducted April 1-4 of 2,003 registered voters, with a margin of error of 2 percent. Politico made both topline results and the cross-tabulations available.
A recent study by political scientists at the University of California, Berkley and Yale University found that people who watch CNN and Fox News are exposed to different stories – and that switching networks may change one's mind about a topic.