Report: 120 congressional, statewide candidates won primaries with less than a majority
https://twitter.com/davidmeyers?lang=en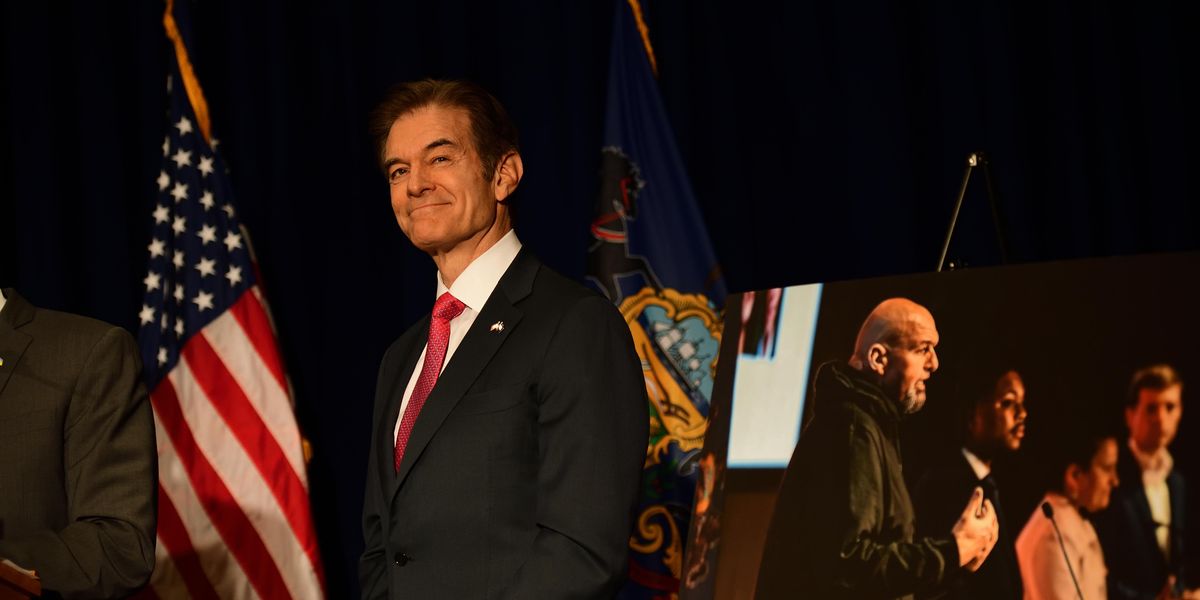 Mark Makela/Getty Images
Editor's note: This story was updated to correct the number of competitive races.
Winning the vast majority of U.S. elections requires a plurality of votes, meaning a candidate just needs to get more support than anyone else – not a majority of votes. In fact, it often leads to candidates winning party nominations even though the majority of voters supported other people.

According to new research by the democracy reform group FairVote, 120 candidates for the House, Senate and other statewide offices won primaries this year without a majority of support. And with many races considered safe for one party or the other thanks to partisan gerrymandering, winning a primary is tantamount to winning an election.
Among those nominees, 32 are considered heavily favored to win the general election, and just 37 are in competitive races, based on race ratings and polling data reviewed by FairVote.
---
Among those nominees in safe races, three received less than 30 percent of the primary vote: Democrats Daniel Goldman (25.7 percent) in New York's 10th district, Jonathan Jackson (28.2 percent) in Illinois' 1st district and Shri Thanedar (28.3 percent) in Michigan's 13th district.
The Republican who won a primary with the smallest percentage of votes in a safe race was Chuck Edwards, who took 33.4 percent in North Carolina's 11th district GOP primary.
Sign up for The Fulcrum newsletter
Among statewide races, two Democratic candidates for governor – Wes Moore of Maryland and Daniel McKee of Rhode Island – are expected to easily win after taking less than 33 percent of the vote in their respective primaries.
"Instead of majority rule, our primaries have become a race to the bottom – who can win with the fewest votes? And with more than 90 percent of congressional districts so partisan that the election is decided in the primary, our elected officials are increasingly chosen by only a fraction of a fraction of the electorate," said FairVote President and CEO Rob Richie.

It's not just FairVote that sees a problem with the current primary system. Unite America, another nonpartisan reform organization, has been studying primary participation and found that in 2022, just 8 percent of eligible voters cast a ballot in primary races that will determine 85 percent of the congressional representation. Those numbers are nearly the same as in 2020.
But not all races are effectively decided in the primary. Another 37 of those 120 winners have advanced to "toss up" races – the most competitive elections. Carrie DelRosso, the Republican candidate for lieutenant governor of Pennsylvania, pulled the smallest vote share among that cohort, taking just 25.6 percent of the vote.
On the Democratic side, Robert Zimmerman, running for the 3rd district of New York, garnered 35.2 percent of the primary vote in advance of a toss-up election.
FairVote explained in its report why plurality primary victories in competitive races are also harmful to democracy.
"This means in 37 elections, a party is not putting their best foot forward in an otherwise winnable race. In these 37 races, a majority of that party's voters have to make the difficult decision of voting for someone they did not want representing them on the general election ballot, or helping the opposing party win," the report states.
FairVote is a leading voice in the call for ranked-choice voting, a method of casting and counting ballots that is guaranteed to result in the winner having the support of a majority of voters.
In an RCV election, voters rank candidates in the order they prefer. If a candidate gets a majority of first-choice votes, that person wins the race. But if no one receives a majority, the candidate with the fewest votes is eliminated and that person's support is redistributed to voters' second choice. This process – also known as an instant runoff – continues until someone has a majority of the votes.
Proponents argue that RCV not only guarantees majority support for the victor but also saves the government's money (by eliminating additional rounds of in-person or mail-in voting) and encourages more civil campaigns (because candidates would want to appeal beyond their base in order to garner second- and third-choice from other voters).
"Ranked choice voting dramatically improves voters' choices, and makes for stronger candidates coming out of primaries," Richie said.
Maine and Alaska have both adopted ranked-choice voting. Alaska combines RCV with an open primary system in which the four candidates with the most votes, regardless of party, advance to an RCV-managed general election. Maine uses it for state and federal primaries and for general elections for federal offices.
More than 50 cities around the country also use RCV. This fall voters in Nevada, Seattle, Portland, Ore., and seven other jurisdictions will decide whether to switch to RCV for future elections.
Opponents say the system is overly complicated, although people who have voted in RCV elections say that has not been their experience. The ballot initiative in Seattle marks the first time voters will be able to choose between RCV and another option known as approval voting (or to stick with the current system).
In an approval election, voters mark the names of as many candidates as they wish and the person with the most votes wins.