Partisan maps hurt children, liberal group says in pushing for a campaign issue
https://twitter.com/saramswann?lang=en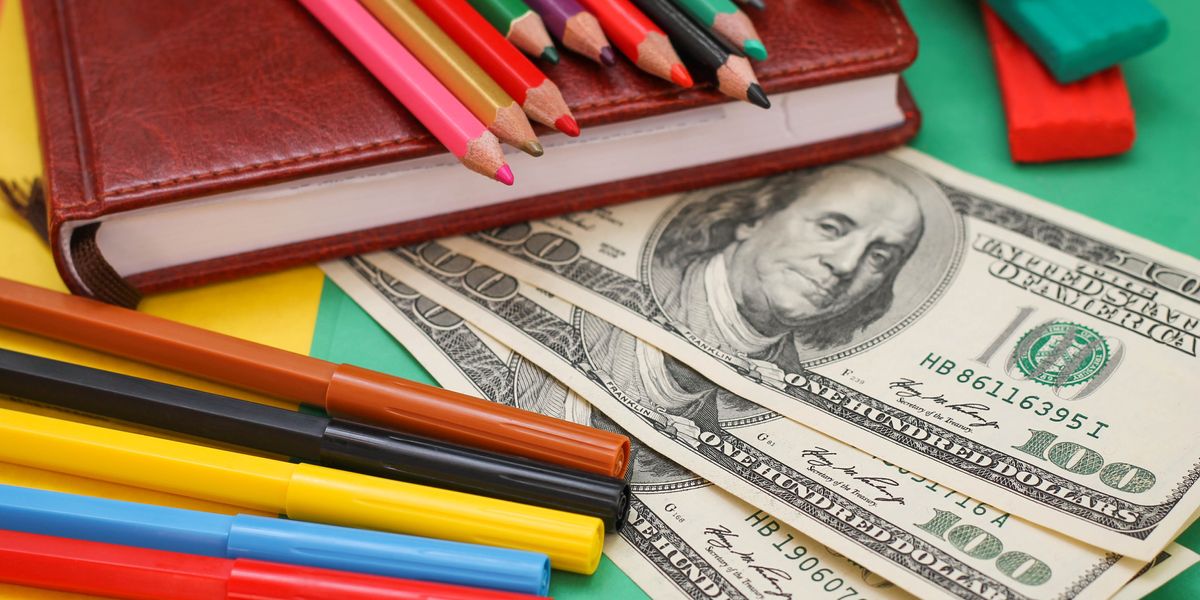 Mukhina1/Getty Images
Legislative lines drawn by politicians focused on preserving their power get criticized mainly for skewing election outcomes and disenfranchising voters. But they are also having a lasting impact on the education and health care of the next generation.

That's the conclusion of a report released Thursday by a prominent progressive think tank, the Center for American Progress, which maintains that partisan gerrymandering a decade ago by Republicans in four battleground states has limited the availability of child care, education and other family support programs.
The study — which echoes similar CAP reports in recent months arguing that more gun control measures and Medicaid expansions would have been enacted in recent years but for aggressive GOP mapmaking — is part of the wave of efforts to make partisan gerrymandering an election issue this year.
---
Liberal advocacy groups are pushing hard, and spending generously, to elect enough Democrats to legislatures in purple states that they control more of the next nationwide redistricting, which starts next year after census results are finalized. The GOP dominated the process a decade ago. Good-government groups, meanwhile, are pressing ballot measures to make more states assign the job to independent commissions that would put a premium on compact districts and electoral competition.
Sign up for The Fulcrum newsletter
Putting an end to partisan gerrymandering would provide "a better, more secure future for America's children and their families," CAP says.
The report maintains that, in the past two years, the North Carolina, Michigan, Pennsylvania and Wisconsin legislatures shortchanged health care, education, day care and other social safety net programs for the young even though they enjoyed solid public support — concluding this could not have happened without maps that over-inflated the sizes of GOP majorities in each state capital.
In three of the states (not Wisconsin) the GOP has secured state House and Senate majorities in several recent elections where Democratic legislative candidates won the cumulative statewide vote.
All four have Democratic governors who were unable in 2018 and 2019 to win approval for budgets expanding early childhood education and child care services. Last year, for example, Gov. Gretchen Whitmer proposed a Michigan budget with an additional $84 million to cover preschool education for poor and middle-income families — but the GOP legislature pared the increase to just $5 million.
The coronavirus pandemic has also put "an incredible strain on state budgets," the report says, which could further scale back the funding available for these programs.
"Fixing gerrymandering is not a cure-all for the struggles of children and families, but it would help to ensure that legislators reflect the wider public when they discuss these issues and craft policy solutions," the report says.
The most popular method for combating gerrymandering has been through independent redistricting commissions. Fourteen states will use such a system to redraw their legislative maps in 2021, and eight will do so for their congressional maps. Virginia voters will decide in November whether their state will join that roster next year, and a longshot bid for a similar vote in Arkansas remains alive.
Conversely, Missourians will vote on whether to undo a redistricting reform initiative they approved just two years ago.
At the same time, the more partisan push on redistricting intensified on Thursday when the National Democratic Redistricting Committee, the political action operation run by Obama administration Attorney General Eric Holder, announced it would invest another $300,000 in the campaigns of 67 legislative candidates in North Carolina and Texas — on top of $150,000 spent this winter.
Turning the state capitals blue in Austin and Raleigh is within a long reach for the party, and that alone would allow the Democrats to draw 51 more congressional districts in 2021 than they did in 2011.