Reimagining DEI: Embracing dignity, equanimity, & interdependence for a better future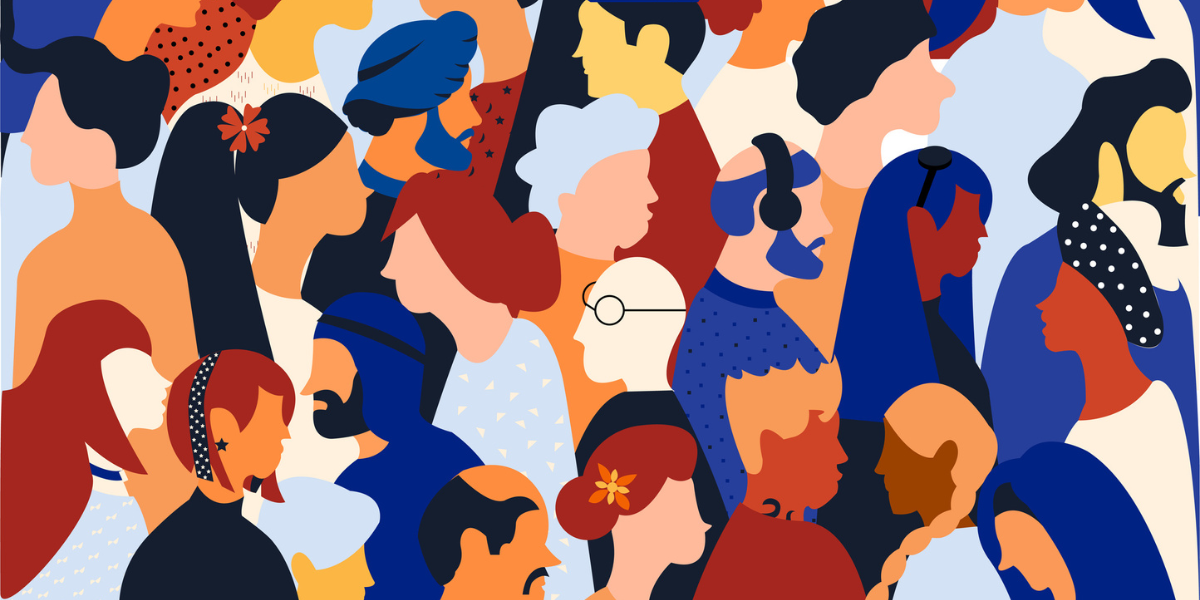 Getty Images
Mandar is the Co-Founder & Executive Director of the Cities4Peace initiative. He has been a Visiting Scholar at the Jimmy & Rosalynn Carter School for Conflict Analysis & Resolution, George Mason University. Prior to that, Mandar worked at Shell International for nearly two decades and managed Shell's GameChanger social innovation program. Mandar is also the Producer/Director of "From India With Love" - a documentary film that promotes nonviolence. He has been studying, practicing and teaching meditation for the Art of Living Foundation for nearly two decades. For more visit here.
Deepak is the co-founder and Director of Strategy & Operations for the Cities4Peace initiative. He is a Breathwork and Resilience program instructor with the International Association for Human Values, a global non-profit organization. He was the Director of Operations for the World Summit for Countering Violence & Extremism and also serves as Director, Strategic Partnerships for the From India With Love initiative. He lives in Austin and works for Apple Inc. in Silicon Management.
---
Introduction
The murder of George Floyd, now three years ago, was a pivotal moment in the awakening of American society about the importance of honoring diversity, equity, and inclusion (DEI) in fostering a fair and inclusive society. Several multinational businesses, as well as institutions from the governmental, educational and non-governmental sectors modified their vision statements, made investments in minority owned businesses as well as hired experts in the C-suite with a specific mandate for promoting DEI within their organization.
Sign up for The Fulcrum newsletter
The Limitations of Current Definition of DEI
While DEI initiatives have undeniably propelled us forward, they have their limitations. The term 'diversity' tends to emphasize representation and numerical goals, often reducing people to checkboxes, in an effort to create a visually diverse workforce. In the same vein, the notion of "inclusion" can at times become a mere façade, leaving marginalized individuals with a sense of being reduced to tokens rather than being recognized as valuable contributors. Furthermore, equity can be misconstrued as a form of charity or handout, rather than recognizing the inherent rights and dignity of every individual.
Several vectors are simultaneously affecting our global society including wars, refugee crisis, growing use of drugs, homicides, the impacts of climate change, and the polarization based on race, nationality, sexual preference, etc.
As we continue to navigate the complexities of this unfolding world, it becomes evident that merely striving for diversity and inclusion may not be enough to create the lasting change that we may seek. To truly address systemic inequalities, it is essential to broaden our perspective moving from 'Diversity, Equity, Inclusion' and bring a new paradigm shift - one that emphasizes a revised version of DEI - 'Dignity, Equanimity and Interdependence'. By adopting this new paradigm, we can build a more harmonious, inclusive and sustainable future for all and move together as One World Family.
Embracing Dignity
Dignity is the cornerstone of any thriving society. By shifting our focus from diversity to dignity, we acknowledge the inherent worth and value of every person, irrespective of their background, race, gender, or any other aspect of their identity. Dignity means treating individuals with respect, fostering an environment where everyone feels seen, heard, and valued. It goes beyond quotas or surface-level representation. We must seek to dismantle the biases and prejudices that hinder our human progress. When we move from 'diversity' and instead prioritize 'dignity', we create a space where individuals can thrive and contribute with their unique perspectives.
Fostering Equanimity
Equanimity encompasses the cultivation of emotional balance, maintaining integrity, and promoting justice. Evidence based practices like SKY Breath and meditation can empower leaders to develop the ability to be equanimous and stay centered amidst chaos. With equanimity, we will create solutions that promote harmonious co-existence.
Building Interdependence
Global issues like the COVID 19 pandemic, as well as the challenges posed by climate change, have made us realize the value of 'Interdependence' between individuals, organizations and systems. By recognizing and promoting interdependence, we can move away from individualism and embrace the reality that our collective success relies on collaborating with and uplifting one another. It encourages developing synergies and promotes a 'win win' approach. This will require healing the wounds of the past, overcoming existing trivial differences and focusing on finding common ground.
Conclusion
While the current DEI framework has played a crucial role in raising awareness about inequality, it is time to expand our vision and shift towards a broader paradigm that prioritizes dignity, equanimity, and interdependence. By embracing this shift, we can move beyond the surface-level goals and work towards building a society where every individual is respected and recognized for their inherent worth. Together, by invoking valor to embrace this paradigm, we can create a lasting change and shape a future that celebrates the dignity of all.
Resources: