The importance of community foundations in building a more equitable society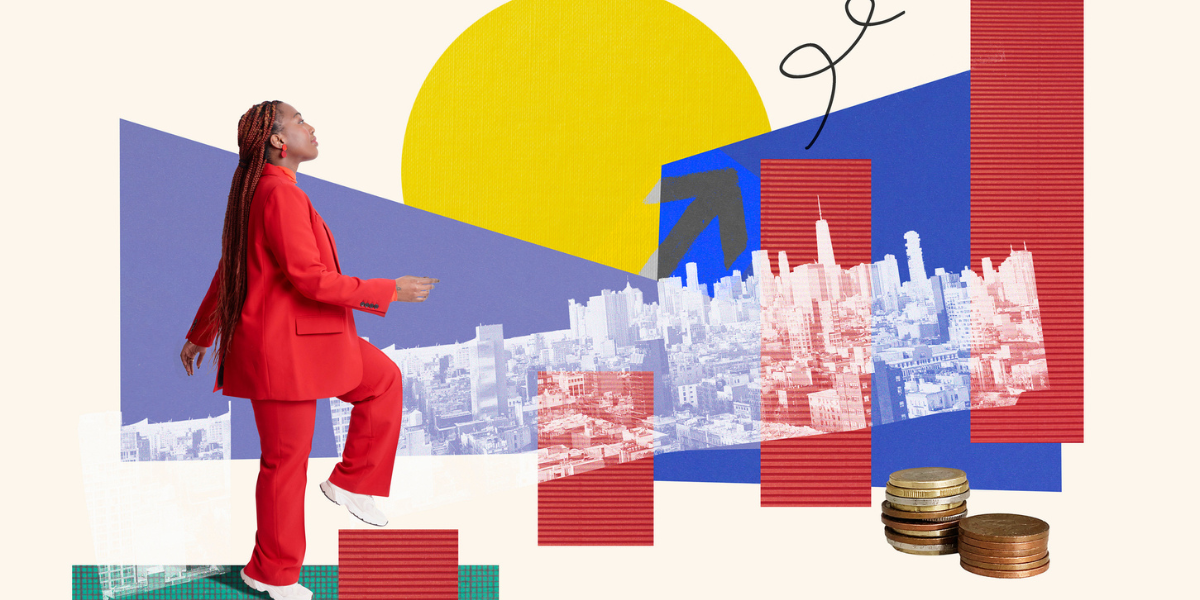 Getty Images
Dr. Mark Lomax, II is an award-winning composer, acclaimed recording artist, renowned jazz drummer, and educator. He is a highly sought-after lecturer specializing in the socio-political and spiritual aspects of African-American art, music, race, and using the arts to build community. In addition to teaching and performing, Dr. Lomax has spent the last eight years working with various nonprofits as a grants manager at an Ohio-based community foundation, where he has co-led nationally focused Community Foundation Opportunity Network teams, led local equity work and has been at the forefront of efforts to close opportunity gaps for transition-aged youth. He is the author of the forthcoming book, "Toward a Politics of Humanity," slated for release in 2024.
In today's rapidly evolving world, the challenges faced by communities across the globe have become increasingly complex. As we strive to create a more equitable society, we must recognize the pivotal role that Community Foundations can play in addressing these challenges and designing practical solutions alongside community members. By engaging with local stakeholders, Community Foundations can facilitate the development of innovative strategies that drive systemic change and promote social justice.
---
At their core, Community Foundations are public charities that strive to improve the quality of life within specific geographical areas. These organizations accumulate and manage various financial resources, including individual donors, corporations, and governmental bodies. As grant-makers, Community Foundations are uniquely positioned to identify local needs and direct resources strategically toward impactful initiatives.
Sign up for The Fulcrum newsletter
To build a more equitable society, the actions of Community Foundations must be informed by the people they serve. By involving community members in designing solutions that address their specific needs, foundations can better understand what works and doesn't within different contexts. This inclusive approach fosters a more profound connection between the foundation and its constituents, creating environments where locals feel heard and understood.
Community-led solutions have proven more relevant, responsive, and sustainable than those imposed by external entities or authorities. When heightened levels of ownership are coupled with an intimate knowledge of local dynamics, there is an increased likelihood that initiatives will take root, adapt effectively to new circumstances, and ultimately deliver meaningful outcomes to communities over time.
One example of a Community Foundation-driven process comes from Flint, Michigan. The Community Foundation of Greater Flint (CFGF) has been instrumental in addressing clean water issues impacting thousands of residents due to lead contamination. Through effective grantmaking and partnerships with local organizations, CFGF has helped secure vital resources for families affected by this public health crisis while allowing space for developing long-term solutions informed by citizen voices.
To further promote the active engagement of community members in crafting equitable solutions, foundations can leverage various tools and methodologies. For instance, asset-based community development (ABCD) highlights the strengths and resources available within communities instead of focusing solely on their problems. By emphasizing the power of local assets, Community Foundations can catalyze capacity-building efforts that empower individuals to work collectively towards shared goals.
Collaboration among diverse stakeholders is also critical in inducing systemic change. Community Foundations can serve as conveners and facilitators, bridging divides between government agencies, nonprofits, educational institutions, businesses, and residents. By fostering relationships characterized by shared learning and continuous dialogue, these entities can effectively tackle the root causes underlying social issues rather than just treating their symptoms.
To enable meaningful change, Community Foundations must also be adaptive learners. This requires rigorous evaluation and data analysis to refine grantmaking activities continually. When grounded in evidence-based practice, philanthropic organizations can optimize resources and amplify the likelihood of success for their grantee partners.
Additionally, Community Foundations should emphasize transparency and accountability in all aspects of their work. By sharing data openly with community members, stakeholders are better positioned to hold these organizations accountable while offering feedback that drives improvement.
Community Foundations are indispensable in building a more equitable society through grantmaking and leadership activities. By prioritizing the co-design of solutions with community members, engaging diverse stakeholders in collaborative efforts, leveraging local assets, and fostering adaptive learning practices, these organizations can contribute significantly to driving systemic change worldwide. Community foundations' involvement becomes necessary and imperative as we strive to create a more just and inclusive future for all.