Modernization Committee seeks House adoption of 32 bipartisan recommendations
https://twitter.com/davidmeyers?lang=en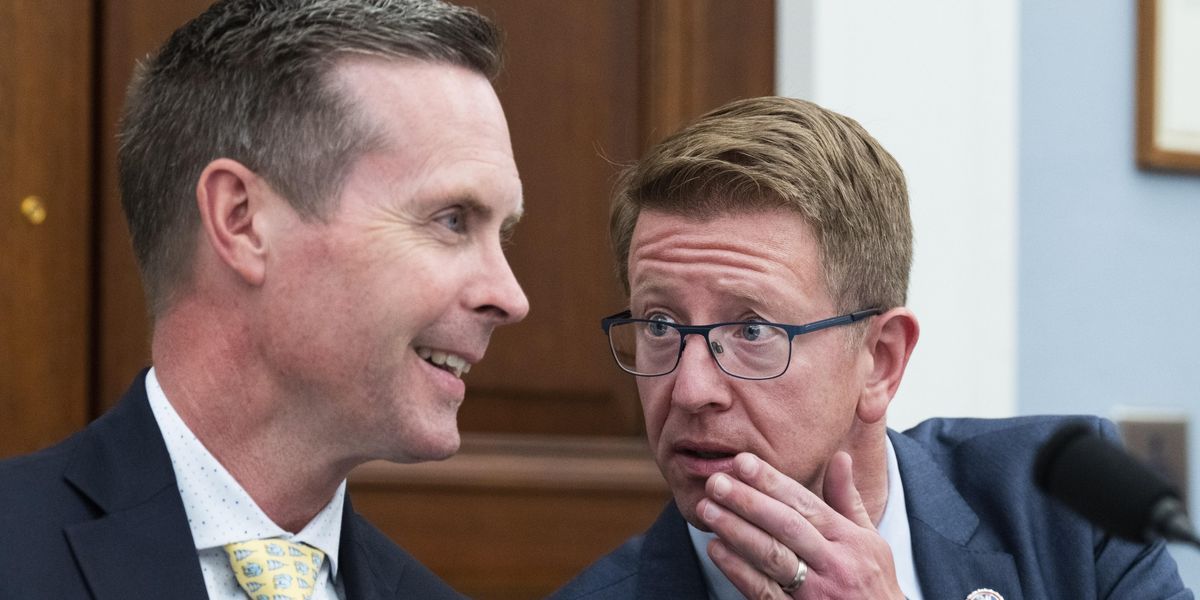 Tom Williams/CQ-Roll Call, Inc via Getty Images
The bipartisan committee tasked with improving and modernizing operations in the House of Representatives took a step toward institutionalizing more than 30 of its recommendations on Tuesday. And with the panel set to expire at the end of the year, this may be one of its members' final opportunities to bring about change.

Four members of the House – two Democrats and two Republicans – introduced legislation to implement 32 of the recommendations advanced by the Select Committee on the Modernization of Congress over the past four years. A previous resolution, which included 28 recommendations, passed the House with overwhelming bipartisan support in 2020.
The new resolution includes proposals to update technology on Capitol Hill, increase collaboration, and improve staff recruitment and retention.
---
The committee was created at the start of the 116th Congress, in January 2019, and tasked with developing recommendations to improve congressional operations, reduce partisanship and create transparency. The committee was renewed for the 117th Congress and will conclude its work at the end of 2022.
"The Modernization Committee has developed and passed 171 bipartisan recommendations that will ensure the House can be more efficient and effective in serving the American people," said Rep. Derek Kilmer of Washington, the committee's Democratic chairman. "But our goal is not just to make recommendations – it's to make change. This Resolution will put institutional weight behind more than 30 of those recommendations and help make sure these great ideas are put into effect."
Sign up for The Fulcrum newsletter
The bill was co-sponsored by the panel's Republican vice Chairman, William Timmons of South Carolina. The House Administration Committee's chair (Democrat Zoe Lofgren of California and Republican Rodney Davis of Illinois) also added their support to the measure. Their committee would likely be tasked with implementing approved programs.
"This resolution is a step toward implementing changes that will ensure the House can more effectively serve the American people," Davis said.
The 32 recommendations include:
Establishing space for bipartisan gatherings of House members in the Capitol.
Scheduling a bipartisan retreat for lawmakers and their spouses at the start of each two-year congressional session.
Providing training, during orientation for new lawmakers, to facilitate policy debates and understanding opposing points of view.
Encouraging committees and subcommittees to test alternative hearing formats to better share ideas in a civil manner.
Improving committee scheduling tools to avoid double-booking lawmakers.
Streamline services for procurement of office supplies and sending official mail.
Developing plans for ensuring continuity of operations in the event of an emergency.
Making permanent a current, temporary task force that is developing strategies for advancing the House workforce, including mentorship and training programs, tools for evaluating compensation, and improving fellowship and internship opportunities.
Improving access for disabled people in congressional buildings.
Reviewing congressional budgets.
"I came to Congress to help fix Washington, and I'm proud of the Modernization Committee's work to produce 171 recommendations that will help Congress work better for the American people," Timmons said. "This resolution, a follow-up to the first MODCOM Resolution that passed the House overwhelmingly in the last Congress, seeks to continue that positive momentum by putting an additional 32 recommendations on a path to full implementation."
The committee will hold its final hearing on Sept. 14, according to spokeswoman Susan Curran. That session will focus on ways Congress can continue its modernization efforts after the committee expires. Members anticipate issuing a final set of recommendations on Sept. 29, focusing on technology and constituent engagement.
All 171 recommendations are available on the committee's website, broken down into the 116th Congress and the 117th Congress.
Separately, the Congressional Management Foundation announced its annual Democracy Award winners on Tuesday, with two House members honored for their work on "innovation and modernization." Republican Garret Graves of Louisiana and Seth Moulton of Massachusetts were recognized for their use of technology to meet constituents' needs and improve office operations.