Could social media turn civil?
https://twitter.com/ElizaRules?ref_src=twsrc%5Egoogle%7Ctwcamp%5Eserp%7Ctwgr%5Eauthor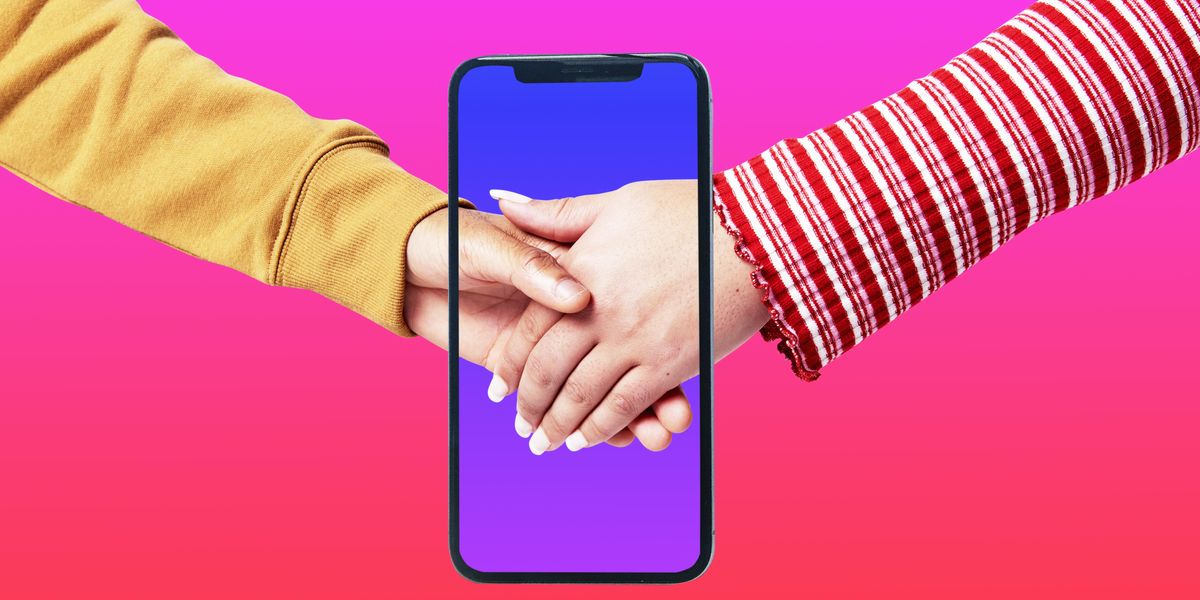 We Are/Getty Images
Carney is a journalist and founder of The Civic Circle, which uses the arts to empower young students to understand and participate in democracy.

If the social media universe no longer revolves around Facebook, which is losing users, credibility and market share, what will take its place?
Donald Trump's much-hyped Truth Social platform has drawn notice lately, but a glitchy rollout, plus the built-in limits on the far-right echo chamber, bode poorly for the former president's social media experiment.
The more exciting future for social media may lie in exactly the opposite direction — in small, civil sites that vigorously moderate users and messages, cultivate community, and test out a new civic model for online interaction. Picture a platform with no trolls, no bots, no doxxing or name calling, and where users not only exchange civil posts but learn about and explore civic groups and activities.
---
Sound too good to be true? Not to Matthew Cremins, co-founder of CivilTalk, a self-described "do good network" that aims to bring users together across partisan divides, cultivate community, and stimulate both civic discussion and engagement. The identities of all users are verified, exchanges are moderated, and the site functions as both a civic social media and a networking platform.
Sign up for The Fulcrum newsletter
"A lot of people just don't know how to participate in our democracy," says Cremins, a Chicago-based entrepreneur who launched CivilTalk with California philanthropist Keith Fox. "They see the partisan divide. They see the problems on social media. And their reaction is one of frustration or, even worse, apathy."
CivilTalk now offers a feature that allows nonprofits and charitable groups to get the word out about their activities, and gives users an easy way to volunteer and donate. The site sells no personal data or ads, and trumpets itself as an alternative to hostility- and misinformation-riddled mainstream social media sites.
Says the site's chief marketing officer, Andrea Stalf: "It's not this giant revenue-generating engine. It's a minimalist way of finding your way in the civic space."
Of course, that presents a business challenge for a social media platform whose users still number in the hundreds, not the millions, and that charges $19.99 a year for membership. Cremins says the site, which went live late last year, is not out to compete with Facebook, which despite all its troubles still had 1.93 billion users in the last three months of 2021. If CivilTalk could net 7,000 users, its executives say, it could cover its costs and market itself more broadly.
But civic-minded social media startups face a predictable Catch-22, says Ethan Zuckerman, who directs the Initiative for Digital Public Infrastructure at the University of Massachusetts. "They tend to start empty," observes Zuckerman. "And until you get a lot of people in them, they don't feel very exciting."
Nevertheless, Zuckerman sees considerable social value in purpose-driven networks that operate on what he calls "civic logic." Historically, these have included such sites as Parlio, a pro-civility Egyptian social media alternative launched in the wake of the Arab Spring; Decidem, a Barcelona site designed to facilitate citizen participation in government, and vTaiwan, a Taiwanese site also built around direct democracy and a commitment to constructive conversation.
In the U.S., Zuckerman himself runs AmherstTalks, a small social network for the town of Amherst, Mass., designed to complement town meetings by inviting citizens to engage in local issues online. A Vermont platform called the Front Porch Forum, which launched in Burlington and has now expanded statewide and into parts of New York, aims to connect neighbors in a community-building network that, like CivilTalk, bans anonymity and carefully moderates content.
To Zuckerman, such networks reflect a growing consensus that "Facebook and networks like it may be pretty bad for us." He adds: "I think we should be imaging networks that are good for us as citizens." The really exciting thing, Zuckerman has argued, would be if "civic-logic" networks became regarded as a public good, like libraries and public parks, supported by community giving or taxpayer dollars.
In the meantime, CivilTalk and other nascent civil sites will have plenty of competition, not only from mainstream platforms such as Facebook and Twitter, but from the increasingly crowded marketplace of pro-Trump platforms like Gettr, Parler and Rumble. If civic social media survives and thrives, it will likely be on a smaller scale, potentially with a hyperlocal or even neighborhood focus.
At the same time, CivilTalk joins a growing universe of civic leaders and groups working to restore civility and civic engagement, and unite Americans across the ideological divide. More than 100 such groups are working collectively under the umbrella of the Bridge Alliance, whose Education Fund runs The Fulcrum and also CitizenConnect. Like CivilTalk, CitizenConnect offers civic- and democracy-minded individuals and groups a means to discover and network with one another.
"We need to create a stronger infrastructure for the pro-democracy movement that makes it easier for Americans to find us, understand us and engage with us," says CitizenConnect co-founder Morris Effron.
The work of creating civic spaces on the web is generating more energy and interest than profits these days. But the creators of community-minded social media sites like CivilTalk and the Front Porch Forum say the whole point is to replace the industry's culture of exploitation with one built on accountability.
As CivilTalk's Stalf puts it: "We want fewer, really happy-engaged users and organizations that are working toward a common purpose, not hundreds of thousands of people who are coming on to be titillated or throw off sarcastic one-liners."