The debt ceiling as a hostage negotiation
https://twitter.com/davidlnevins?lang=en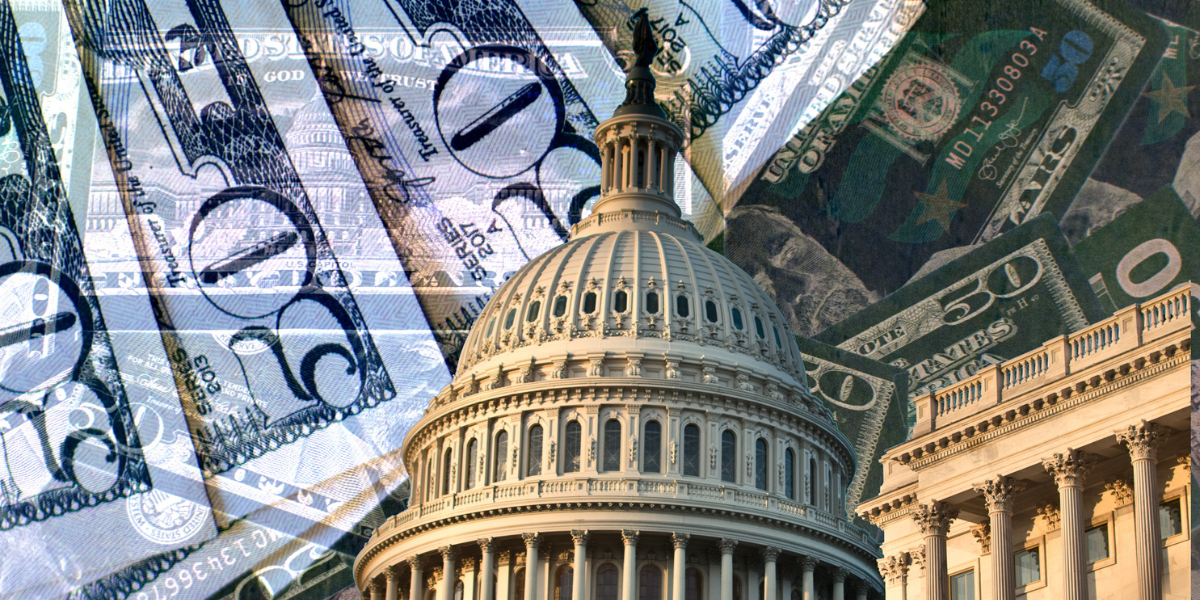 Getty Images
Nevins is co-publisher of The Fulcrum and co-founder and board chairman of the Bridge Alliance Education Fund.
The United States has a clearly defined process for deciding how much money the federal government spends. The House and Senate create their own budget resolutions, which must be negotiated and merged and then both houses must pass a single version of each funding bill. Congress sends the approved funding bills to the president to sign or veto.
---
Sounds simple doesn't it?
Unfortunately, given the partisanship that divides Congress and the resulting dysfunction, budgets are rarely agreed upon and most often Congress shirks their responsibility by passing continuing resolutions. These resolutions are temporary spending bills that allow federal government operations to continue when final appropriations have not been approved by Congress and the president. Without final appropriations or a continuing resolution (CR), there could be a lapse in funding that results in a possible government shutdown.
Congress has only completed this process before the beginning of the fiscal year three times in the last 47 years, most recently for FY1997. I know that is hard to believe so I will restate it: Congress has only passed a budget before the beginning of the fiscal year three times in the last 47 years.
Sign up for The Fulcrum newsletter
Fast forward to today and the ongoing debate as Republicans threaten to vote against raising the debt ceiling unless Democrats give in to spending cuts and you have a new level of Congressional dysfunction even more threatening than the continuing resolution passing the buck operating system.
The metaphors abound. It's like threatening your family every month on whether to pay-off your credit card bill because you spent too much, rather than deciding on how much to spend in advance, or the most recent metaphor of a hostage negotiation. And of course, House Majority Leader Kevin McCarthy has his own metaphor about raising the debt ceiling being like raising your child's credit card limit every month when he or she overspends, rather than sitting down to discuss a change in behavior.
Let's forget the metaphors and just address the question at hand. It is time that Congress and the President have in depth intelligent discussions and debates on fiscal responsibility and long-term spending needs and obligations outside of the question of defaulting on our debt by not raising the debt limit. The alternative is an event that would cause turmoil in the financial markets with consequences that no one can predict.
And so while Congress refuses to debate the critically important question of
budgeting and national spending priorities
, we will do so at The Fulcrum. Today we offer two compelling pieces of content to help illustrate the debt ceiling debate, including the
2024 budget
for the U.S. government from The White House and related
analysis
from the Committee
for a
Responsible Budget.