Transitioning to tripartisanship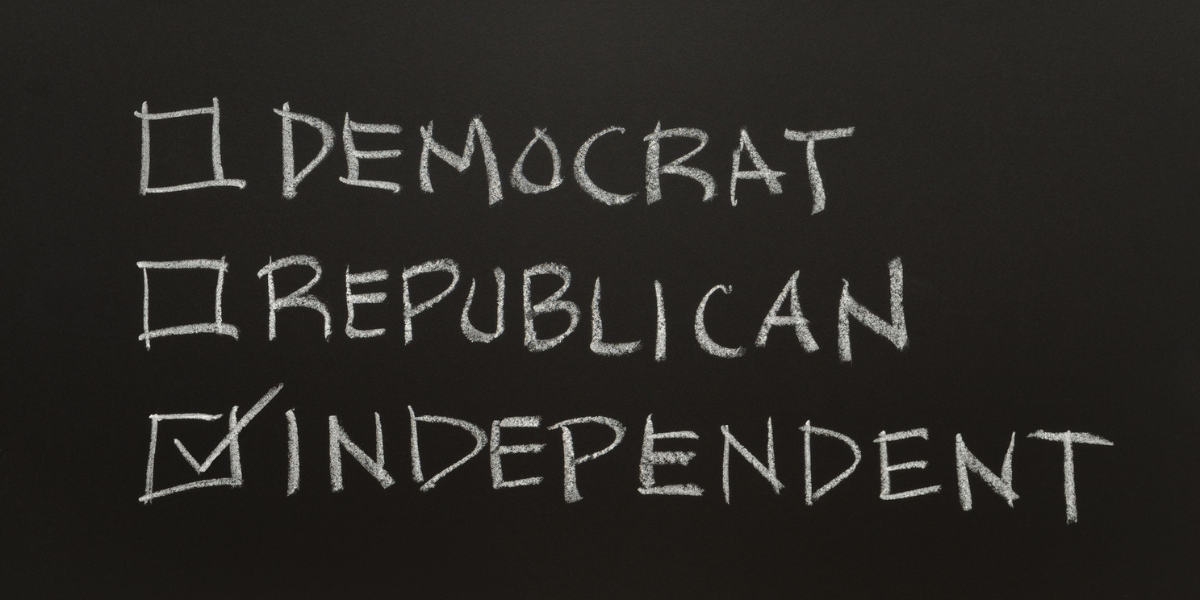 Getty Images
Anderson edited "Leveraging: A Political, Economic and Societal Framework" (Springer, 2014), has taught at five universities and ran for the Democratic nomination for a Maryland congressional seat in 2016.
The United States needs to transition in the years ahead from the goal of seeking bipartisanship in Washington to the goal of seeking tripartisanship. This process of transition will make our political system more in line with the other great democracies in the world, namely countries ranging from the United Kingdom to France, Australia, Canada, Japan and South Korea.
---
The concept of bipartisanship is regarded as American as apple pie. It is because our political system is dominated by two major political parties, the Democratic Party and the Republican Party. We have Third Parties, but they have very little power. In Washington, there are a few Independents in the U.S. Senate, Senators Sinema, Sanders and King. They caucus with the Democrats, although they do possess some power as independent members. Still, getting major legislation passed in Congress typically requires 60 votes in the Senate to block a filibuster, and this is why bipartisanship remains a central goal of Congress. Even when one party has control of Congress, they rarely have 60 senators from their own party.
Sign up for The Fulcrum newsletter
The transformation that is needed in the United States is one to tripartisanship, namely an ideal that would require the support of members who represent American citizens who do not identify as Democrats or Republicans. In almost every month of recent years between 40% and 44% of American voters, according to Gallup, do not identify with either major party. It is these voters, therefore, who hunger for representation in Washington.
In many democratic societies with parliamentary governments there are three or more political parties which have power. In the UK, there are basically three parties, namely the Conservative, Labour, and Liberal Democratic Parties. But in France and Germany, there are more than three. In Australia, the rise of the "Teal Independents" has been a major force in Australian politics in recent years. Coalition building is as British as kidney pie, as French as croissants, as German as sauerkraut.
The United States doesn't need a system with three or more major parties though. Instead, we need a system where an increasing number of candidates run for office as independents, be they libertarian, socialist, or new centrist. Together, these independents could wield power and force the Democrats and Republicans to arrive at solutions to policy challenges that affirm the point of view of the Independents taken as a whole. There may be four or five of six Independent Senators who vote with the Democrats and Republicans to get to 60. Independents can also play an important role crafting the bills themselves. On immigration, it may be group A of senators 1, 2, 5 and 6 who vote with enough Democrats and Republicans to get to 60 votes. On gun safety, it may be group B of senators 2, 3, 4, and 6. And so on.
The idea behind this is that independents would realize that they cannot have everything they want; indeed, no one can. The reason the independents would work with each other would be that coming up with 4-6 votes in the Senate would preserve their club and their leverage. Charles Wheelan was right to argue in The Centrist Manifesto that five or six senators who ran as members of a moderate Centrist Party could wield enormous leverage on Capitol Hill. Where he went wrong is to say that they should all be moderates.
The United States is not going to shift to a parliamentary system. Our president will be elected in his or her own election. We will never have a prime minister who is selected by the party that wins the most Congressional seats. This would require a fundamental change to our Constitution. But a tripartisan ideal is consistent with our Constitution because there is nothing in the Constitution which calls for a two-party system.
Ranked choice voting, Open Primaries and nonpartisan congressional districts will all help bring about this tripartisan revolution. But voters can elect Independents even without these important structural changes in our electoral system if 50 to 60% of them vote in primaries rather than 20 to 30%. In the spirit of liberty that animates the Declaration of Independence, the Independents should stand wherever they choose on the political spectrum. Although different in their ideology they would share a departure from both the Democrats and Republicans. This common departure would be the source of their power and their influence.