Absentee voting fight pressed anew in three Southern states
https://twitter.com/saramswann?lang=en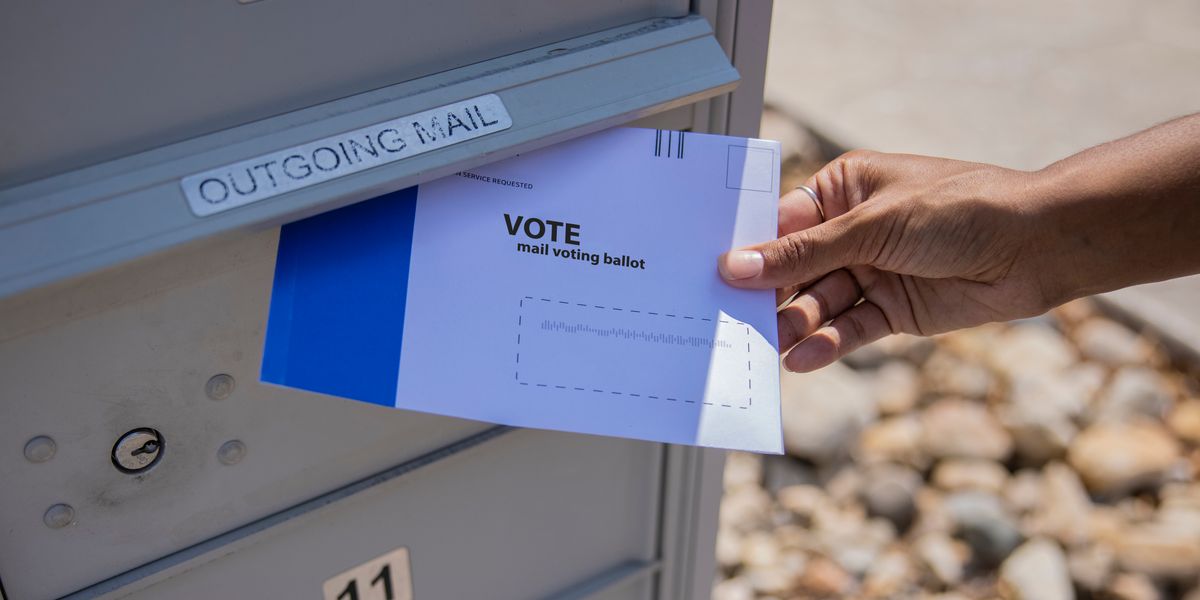 LPETTET/Getty Images
Thanks to the pandemic and the coming surge of absentee voting, several swing states have already been compelled to grant extra time for ballots to arrive by mail. North Carolina joined this roster Tuesday.

To settle one from the blizzard of lawsuits pushed by Democrats, the state not only extended that deadline on Tuesday but also agreed to allow voters a chance to correct procedural mistakes with their absentee ballots.
The double-barrel agreement came as a fresh federal lawsuit was seeking to make Arkansas give its voters a similar "ballot curing" option, while Republicans appealed a federal judge's extension for mailed ballots in Georgia.
As the record wave of litigation continues to roil preparations six weeks from Election Day, these are the details of the latest developments:
---
North Carolina
The state, with 15 electoral votes both President Trump and former Vice President Joe Biden have in their sights, became the fourth battleground forced just this week to allow more time for ballot envelopes delayed in the mail. But unlike the other three, where GOP appeals could yet reverse those decisions, North Carolina's seems destined to stand because it is the result of a lawsuit settlement.
The state agreed to count absentee ballots that arrive up to nine days after the election, or Nov. 12, so long as they are postmarked by the time the polls close Election Day. Before this change, mail ballots were invalidated if they arrived more than three days late, still a more permissive deadline than about two-thirds of the states.
Sign up for The Fulcrum newsletter
The state will also give voters a chance to fix issues with their absentee ballot, something that wasn't guaranteed in previous elections. A previous lawsuit already allowed voters to request and complete a new ballot if an error occurred. But this settlement makes the process easier by asking voters to fill out a form with the information missing from their ballot.
The state Board of Elections, three Democrats and two Republicans, unanimously agreed on these changes Tuesday. The settlement must now be blessed by a judge, which seems likely to be a formality.
Arkansas
The League of Women Voters filed a federal lawsuit Tuesday requesting state officials establish a process for voters to fix issues with their absentee ballot. Current law requires election administrators to toss out ballots with missing signatures or incorrect information, such as a wrong address.
Voting rights advocates worry this could disenfranchise thousands of voters in the reliably red state. The lawsuit asks officials to start absentee ballot reviews 15 days before the election to give administrators and voters enough time to address potential issues.
Georgia
The Republican National Committee and the Georgia GOP on Monday asked the 11th Circuit Court of Appeals to reverse an extension for mailed ballots this fall. Republican Secretary of State Brad Raffensperger had already started the appeals process.
A federal judge ruled in August that election officials must count absentee ballots postmarked by Nov. 3 that arrive within the next three days. Before the ruling, state law mandated arrival by the time polls close on Election Day, the rule in 33 states altogether. The extension could add tens of thousands of valid votes in a state with 16 too-close-to-call electoral votes and a pair of close Senate races
Georgia is the 20th state where the national GOP is involved in election lawsuits. Republicans say voters in Georgia have plenty of time to send in their mail ballots so the extension is not necessary.